Trucker saved after collision with train
Posted on Thursday, May 7th, 2020 at 2:50 am
JOHNSON COUNTY, OK – According to KOCO News 5, the conductor/engineer saved the driver of a truck that collided with his train in Southern Oklahoma Tuesday, causing a fire that threatened his life.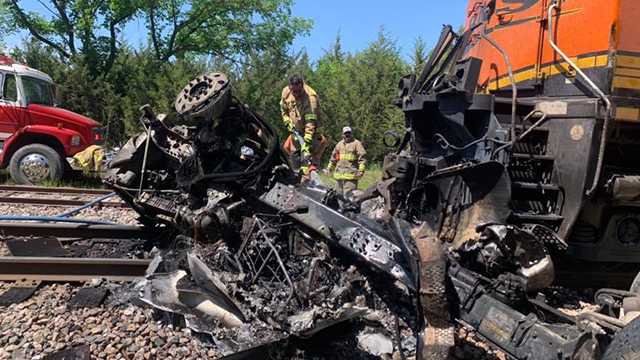 Photo credit: Johnson County Sheriff's Office
Responding to multiple reports of an incident at Kelly Road near State Highway 1, the Johnson County Sheriff's Office arrived at the scene just after 10:10 a.m. on May 5. According to their report, the train had pushed the truck over a quarter of a mile before it was able to stop.
The force of the collision caused the semi truck's fuel tanks to rupture, setting the vehicle on fire.
As soon as the train came to a stop, the conductor/engineer ran to the ruined truck, removed the driver from the vehicle, and pulled him to safety — not long before the truck was fully engulfed in flames. Emergency responders were able to quickly douse the conflagration.
The truck driver was taken to a local hospital, while the conductor/engineer was treated at the scene. The Oklahoma Highway Patrol is investigating the incident.
The Oklahoma City truck accident attorneys at the Abel Law Firm have helped clients secure financial compensation for their medical bills, lost wages, and other expenses. If you or someone you love has been injured in an accident involving a commercial vehicle, contact us today for a free consultation.