Bicyclist killed in Hughes County hit-and-run
Posted on Monday, August 10th, 2020 at 4:19 am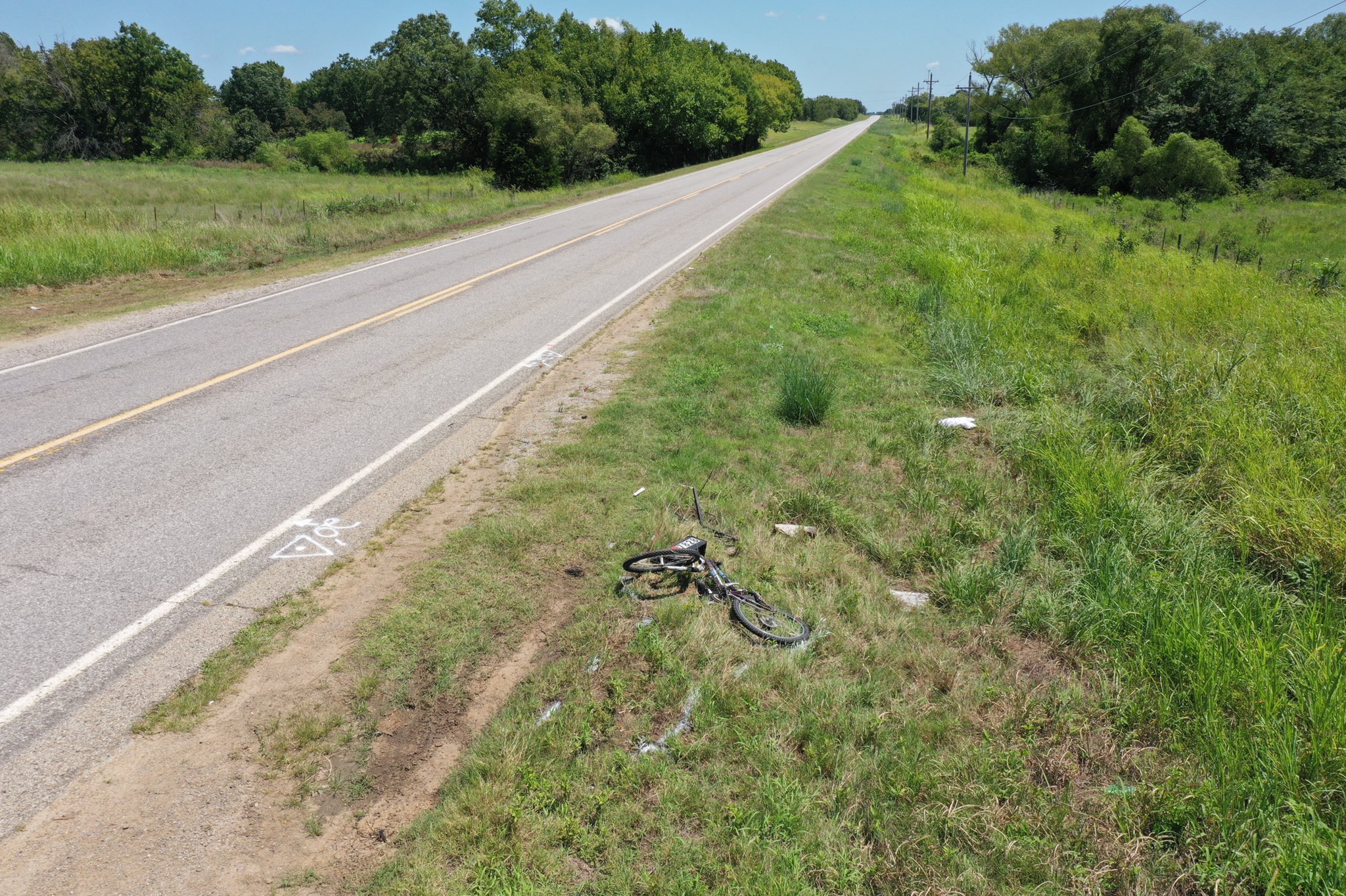 Photo Credit: Oklahoma Highway Patrol
WETUMKA, OK (HUGHES COUNTY) – A man riding a bicycle was killed Saturday afternoon in a hit-and-run accident in Hughes County.
According to the official Twitter account of the Oklahoma Highway Patrol, the accident occurred between 4:30 p.m. and 5 p.m., about a mile and a half from Wetumka on State Highway 9.
The victim, Glenn William Herrod, was riding a bicycle on SH-9 when an unknown driver struck him, then fled the scene.
At this time, there is no description of the driver or their vehicle.
Police are requesting that witnesses or anyone with information regarding the collision contact the Oklahoma Highway Patrol at 918-423-3636.
The accident remains under investigation.
This information is presented as a way to help keep our community safer and is not meant to be taken as legal advice. However, the Oklahoma pedestrian accident attorneys at the Abel Law Firm have helped clients secure financial compensation for their medical bills, lost wages, and other expenses. If you or someone you love has been injured in an accident involving another vehicle, contact us today for a free consultation.