Travelers escape injury in collision with welcome sign at OK border
Posted on Wednesday, October 21st, 2020 at 7:44 pm
ROLAND, OK – Three people escaped injury early yesterday morning after their vehicle collided with a state welcome sign at the Oklahoma-Arkansas border, according to CBS 5 News.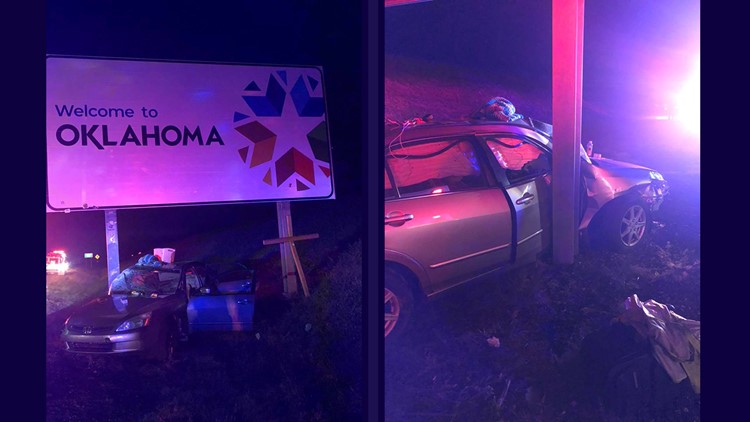 Photo credit: Roland Fire Department
Authorities from the Roland Firefighter Department arrived at the scene after reports that a vehicle had hit a deer. What they found was considerably more complicated. The driver of a grey Honda sedan had evidently swerved to avoid a deer in the middle of the traffic lanes of I-40, crashing into a wooden cross and then a large sign welcoming visitors to Oklahoma.
Fortunately, the Honda's three occupants were uninjured. A post on the fire department's Facebook page drolly called it "an unfortunate way for Oklahoma to welcome out of state travelers."
This information is presented as a way to help keep our community safer and is not meant to be taken as legal advice. However, the Oklahoma car accident attorneys at the Abel Law Firm have helped clients secure financial compensation for their medical bills, lost wages, and other expenses. If you or someone you love has been injured in an accident involving another vehicle, contact us today for a free consultation.