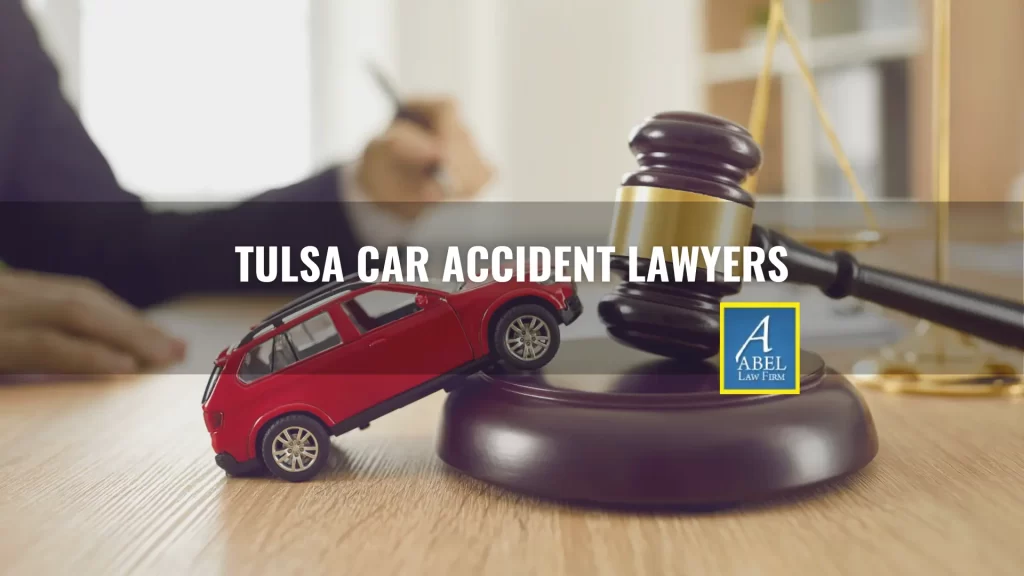 If you or a loved one was the victim of a car accident, call the dedicated Tulsa car accident lawyers at Abel Law Firm today. Car accidents happen every day. Even if you take all the necessary precautions, someone else's reckless actions can cause a devastating collision. If you were injured due to another individual's irresponsible actions, you might be entitled to financial compensation. Our attorneys have the experience and resources to work on a case like yours. We know the steps we must take to recover the maximum compensation available.
We believe in open and honest communication at all times. When you hire us, we will make ourselves available 24/7 to speak with you whenever it is most convenient. We treat all our clients with compassion and respect, no matter what. We understand the devastating effects a Tulsa car accident can have. It's a difficult time in your life, and we will ease your burden by handling every legal aspect of your situation. When you call us, we will walk you through the complicated process and answer any questions you have.
You can depend on us to be there for you every step of the way. Law firms can be intimidating. You will feel like a priority with the Tulsa car accident attorneys at Abel Law Firm. We aim to provide a relaxing and comfortable environment for everyone who walks through our doors. Our attorneys, paralegals, and staff will treat you like your family. It's our goal to provide you with the legal representation you deserve and the emotional support you need. You can rest assured you will be in great hands when you hire us. Call us at (405) 239-7046 now, and we will schedule your free consultation.
Common Causes of Car Accidents in Tulsa
Even when you exercise caution, you can still become the victim of someone else's negligence. You can be negatively impacted if you cross paths with someone who isn't paying attention or ignoring basic traffic laws. On any given day, motorists rush to fulfill their obligations and responsibilities. There are many reasons an accident can occur. The most common causes of Tulsa car accidents are the following:
Wrong-way driving
Ignoring traffic signs and signals
Failing to yield the right of way
What Are Some of the Most Dangerous Intersections for Tulsa Drivers?
Road hazards vary significantly throughout Tulsa, with some areas presenting more danger to drivers than others. High-traffic intersections, such as 51st and Memorial or 71st and Mingo, often see higher rates of car accidents due to their congestion and complex traffic patterns. Another dangerous spot is the Admiral Place and Memorial Drive intersection. Awareness of these danger zones can contribute to safer navigation and accident prevention.
Car accidents provide some protection to their occupants. However, colliding with another car, motorcycle, or pedestrian can lead to minor or severe injuries. Some can even be fatal. The most common injuries motorists face are the following:
Cuts and lacerations
Internal bleeding
Traumatic brain injury
Psychological trauma, such as PTSD or anxiety
What Compensation Am I Entitled To?
Oklahoma law requires all motorists to carry liability auto insurance with minimum bodily injury limits. These limits can cover any compensatory damages you've incurred because of your injuries. Compensatory damages are the losses used for your recovery. They include both economic and non-economic costs. In auto accident cases, the damages you can seek compensation for include the following:
Medical Expenses – Any and all bills for ER visits, hospital stays, ambulance services, physical therapy, surgery, home health care, and any other treatment deemed medically necessary for your injury.
Pain and Suffering – Significant physical trauma negatively impacted your quality of life.
Emotional Distress: Psychological trauma diagnosed as a direct result of your accident, such as PTSD, anxiety, or depression.
Lost Wages – Past and future pay you cannot earn because of your accident. This includes salary, bonuses, commissions, promotions, and paid time off.
Loss of Consortium – An immediate family member can seek compensation if their relationship was negatively affected because of the victim's crash.
Wrongful Death – If an individual dies due to a traffic collision, their loved ones can seek compensation for losses, such as funeral and burial costs.
The Tulsa car accident attorneys at Abel Law Firm will aggressively fight to make sure we reach a favorable outcome. We want to put as much money in your pocket as possible to relieve the financial burden you had to face. As soon as you retain us, we will start working on your case to resolve it quickly. We know you don't want this situation unnecessarily drag out for months or even years. We will work diligently so you can move forward with your life as soon as possible.
What If I Want to Handle My Case on My Own?
If you want to maximize your chance of receiving an acceptable settlement in your case, you should retain one of the Tulsa car accident attorneys from Abel Law Firm. All of our attorneys have years of experience with insurance claims and litigation. We handle cases just like yours every day. Insurance claims can be confusing. If you're unfamiliar with these situations, you might not know the maximum benefits you're entitled to for your injuries. Seeking legal representation can be extremely beneficial to recovery.
People who try to handle their auto accident cases on their own usually receive a lower settlement than if they had an attorney handle their claim. The insurance claims process can be confusing and overwhelming. An insurance adjuster will likely present you with a lowball offer you'll want to accept because you don't know if you deserve more. We understand the ins and outs of insurance claims and will ensure the adjuster always treats you fairly. We'll handle everything for you so you can focus on healing and moving forward with your life.
What Are Some Common Mistakes People Make When Filing a Car Accident Claim? 
Filing a car accident claim can be a complex process, and many people unintentionally make mistakes that may undermine their chances of receiving fair compensation. Here are a few common missteps:
Failing to document the accident – Always take pictures, gather witness information, and write down everything you remember about the accident. This documentation will be crucial in proving your case.
Delaying medical treatment – Seek medical attention immediately after an accident, even if you believe you are not hurt or your injuries are minor. Injuries can take time to surface, and delaying treatment can harm your health and your claim.
Communicating directly with the other party's insurance company – Insurance adjusters' primary aim is to minimize payouts. Let your attorney handle all communications to prevent any misuse of your words.
Admitting fault – Even if you think you may be partially to blame, do not admit fault for the accident at any time. Doing so can significantly affect your claim.
These mistakes are easy to make, and they are also potentially costly. Working with an experienced Tulsa car accident lawyer can help you feel confident that your claim is on the right track every step of the way.
What Should I Do If I'm Involved in A Tulsa Car Accident?
After an accident, you'll likely want to get home and rest as soon as possible. However, you should first take some steps that can be beneficial if you decide you want to file an insurance claim. Call the police to visit the scene and write up a police report. Make sure you exchange insurance information with the other driver. If you can, take photos of the accident scene and damaged vehicles. You should also seek medical treatment immediately.
Even if your injuries are minor, seeking medical attention is the safest choice. Your medical records can prove that the crash caused your injuries. If your physician refers you for X-rays or a consultation with a specialist, you should follow their advice. Missing appointments or having significant gaps in treatment will only work against you. The insurance adjuster handling your claim might use that to justify denying your request or offering a small settlement.
While you're seeking regular medical care, your Tulsa car accident attorney will open an investigation and collect evidence. We must submit the evidence and other documentation to the insurance company to show the other driver was at fault for your injuries.
Some of the necessary evidence we'll obtain includes:
Police reports
Copies of the negligent driver's insurance policies
Photos of the accident scene
Photos of your injuries
Any available Video surveillance
Your medical records
Witness statements
Once you complete treatment, we will send a demand letter to the other driver's insurance company. A demand letter describes how the incident occurred, who caused it, and your injuries and treatment. It will also demand a specific amount of money for your damages. We will file a lawsuit if we cannot negotiate a favorable settlement with the adjuster. For compensation, a lawsuit can be brought against the at-fault party and their insurance company. Our Tulsa car accident attorneys are skilled in litigating cases and aggressively fighting for the financial award you must pay for your expenses.
How Can a Tulsa Car Accident Attorney Help My Case? 
Enlisting the help of a car accident attorney from Abel Law Firm can provide several crucial benefits. Here are some key ways we can assist:
Claim evaluation – We will assess your case thoroughly, considering all aspects of the accident to estimate the potential compensation you could receive.
Evidence gathering – Your attorney will collect the necessary evidence to prove fault in your case, including police reports, medical records, and witness statements.
Handling insurance companies – We will handle all communication with insurance companies, protecting you from lowball offers or attempts to deny your claim.
Negotiating settlements – Our attorneys are skilled negotiators, and we'll work to secure the maximum possible compensation for your injuries.
Litigation – If your case proceeds to trial, we will represent your interests aggressively in court, seeking the best possible outcome for you.
What Should I Look for When Hiring an Oklahoma Car Accident Lawyer?
Choosing the right lawyer can significantly affect the success of your car accident case. Here are some factors to consider:
Experience – Look for a lawyer with a strong track record in handling car accident cases like yours.
Reputation – A good lawyer should have a solid reputation for ethical practices and successful outcomes.
Communication – Your lawyer should keep you informed at all stages of your case, answering your questions and providing straightforward advice.
Resources – A good firm should have the necessary resources to investigate your case thoroughly.
Comfort level – You should feel comfortable with your lawyer, trusting them to handle your case competently and professionally.
At Abel Law Firm, we strive to embody all these qualities, offering experienced, ethical, and client-centered representation to every individual we serve.
Does Oklahoma Have a Deadline for Filing a Car Accident Lawsuit?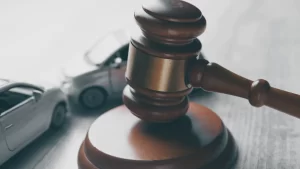 Yes, a deadline exists in Oklahoma for filing a car accident lawsuit. For personal injury claims related to car accidents, the statute of limitations stipulates that you generally have two years from the accident date to file a lawsuit against the at-fault driver.
If a car accident results in death, the deceased's family has two years from the date of death to file a wrongful death lawsuit. If you fail to file your claim within these timeframes, you may lose your right to seek compensation through the courts.
However, each case is unique and, in some circumstances, the deadlines are different. For this reason, the team at Abel Law Firm recommends contacting a legal professional as soon as possible after you've been injured in an accident. Our team can provide you with the most accurate information based on your specific situation, ensuring you adhere to all deadlines and maximizing your chances of securing the compensation you deserve.
Injured in a Car Accident? Call Abel Law Firm Today
We understand the overwhelming feeling of seeing medical bills pile up after an accident. That's why we offer free consultations to all prospective clients. One of our Tulsa injury attorneys will be happy to meet with you to discuss your situation and determine the options you have moving forward. There will be no risk or obligation to seek our advice and decide the best route for you.
Our staff is available 24/7, so you can reach us whenever you need us. We will make ourselves available to speak with you at times that are most convenient for you. You'll never have to wait days or weeks to receive the guidance you need during this overwhelming time. When you call us, we'll be there for you to discuss the status of your case and put your mind at ease.
Our office is conveniently located in Oklahoma City, Oklahoma. Our attorneys are committed to providing unmatched customer service to our clients. We're fully licensed to serve individuals throughout the state of Oklahoma. If you or your loved one sustained an injury in a Tulsa car accident, call us at (405) 239-7046 today, and we will schedule your consultation.