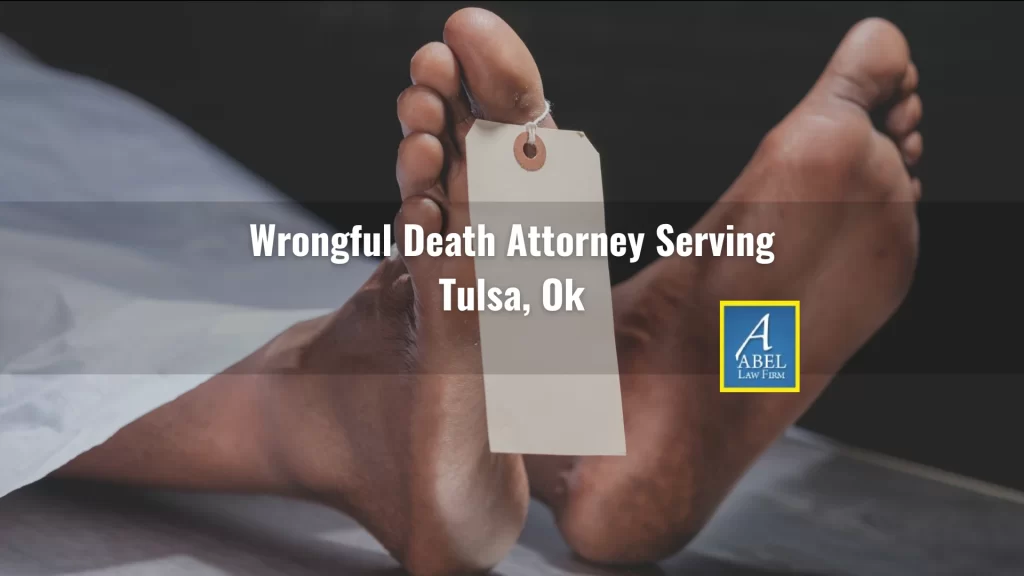 Coping with the loss of a loved one is devastating. When you discover someone's negligence caused their death, it's infuriating. At Abel Law Firm, we believe in fighting for justice for the surviving family members, and ensuring they receive the full compensation they're owed. We understand no amount of money can make up for your loss, but we're dedicated to ensuring that victims in wrongful death suits don't have to suffer financially, as well.
Our Tulsa wrongful death lawyers sympathize with clients who lose a family member because of an avoidable accident. Our team has over 130 years of combined experience pursuing the financial compensation our clients deserve. We know you're struggling to cope with the loss of your loved one and don't know where to turn for help. Call us at (405) 239-7046 to find out how we can provide the closure you need to move forward with your life.
How Abel Law Firm Will Pursue Your Wrongful Death Case
As you're dealing with grief over losing your loved one, you might not be in the right state of mind to handle any legal issues. It's difficult to decide whether to pursue a wrongful death case. At the very least, you should explore your options.
When you file a wrongful death claim, you attempt to recover compensation to pay for costs related to the death and ensure a stable financial future for surviving family members. Children can especially benefit from filing a claim if they have particular needs ahead of them.
The Tulsa wrongful death lawyers from Abel Law Firm will handle every legal aspect of your case for you, such as:
Filing a claim and communicating directly with the insurance company on your behalf
Contacting bill collectors to inform them of your pending claim and prevent anything from going to collections
Thoroughly investigating the circumstances leading to your loved one's death and collect critical pieces of evidence
Calculating your total costs and losses to determine a fair settlement amount
Negotiating with the insurance adjuster assigned to your claim to obtain the maximum compensation available
File a lawsuit if the insurance company refused to pay the compensation you deserve
We understand what you're going through and will make the legal process as seamless as possible. We're able to take care of each step ourselves so you can focus on grieving your loss. We'll be here to answer all your questions and provide any support you need during this difficult time.
Filing a Wrongful Death Claim in Oklahoma
When an individual dies because of the negligence of another person, the surviving members of the family can seek compensation for medical costs, funeral expenses, lost income, and any additional losses. A spouse, parent, or child is allowed to initiate a wrongful death case after a fatal injury from an auto accident, defective product, or other situation caused by a negligent party's carelessness or wrongful actions.
Personal Representative: The deceased's personal representative can file a wrongful death suit on behalf of any beneficiaries. A personal representative is the executor of the will. If there's no will, then the court will appoint a personal representative.
Surviving Family: In the absence of a personal representative, the surviving spouse can proceed with a wrongful death case. If the deceased doesn't have a spouse, the next of kin can take over pursuing the claim.
An experienced Tulsa wrongful death lawyer can assist you in determining the appropriate personal representative or family member to pursue compensation. In some situations, an insurance company will try to dispute your wrongful death claim. The adjuster assigned to your case might argue your standing as the next of kin or any legal rights you possess. Abel Law Firm knows how to fight the validity of their arguments, so you receive fair treatment.
Wrongful Death Damages and Compensation
Even though a family member files the wrongful death claim, they pursue it as though the deceased is still alive and pursuing it themselves. Oklahoma law defines the amount of recoverable compensation and how it gets distributed. The expenses you can try to recover include the following:
Medical and burial costs: Distributed to the person who paid for these expenses or the estate if the estate paid.
Loss of current and future monetary support: The surviving spouse or children, or next of kin, receives compensation depending on their total financial needs.
Loss of consortium: Paid to a surviving spouse for their grief and loss suffered as a result of the death.
Grief and loss of companionship: Received by children and parents according to sufficient evidence of their grief and loss of companionship.
Mental anguish and pain: Total loss between the date of the injury and date of death. Distributed to a surviving spouse and children, or next of kin, equal to the deceased's personal property.
Punitive damages: Surviving spouse and children, or next of kin, receive a financial award proportionate to all personal property distributed by the probate court or a will.
Your monetary damages can vary depending on the type of accident that occurred, and the resulting injury leading to death. Oklahoma doesn't place a cap on the compensation you're entitled to in a wrongful death case. Whether you file an insurance claim or sue the negligent party, you could receive a monetary award that exceeds the total expenses.
Is there a Deadline for Filing a Wrongful Death Suit?
It's an emotional time in your life since the passing of your family member. While you're deciding what you should do next, you need to consider how much time has passed. There's a statute of limitations in Oklahoma for wrongful death cases.
A statute of limitations is a time limit placed on an individual to pursue legal action. If you want to sue a person or entity that caused your loved one's death, you only have two years from the date they died. Once the deadline passes, you lose your right to file a lawsuit for any amount of compensation. If you try to take your case to court, it will likely get dismissed, citing the expired statute.
Why Hiring a Tulsa Wrongful Death Lawyer Is Important
Wrongful death cases are complicated and deeply personal for those pursuing them. It's possible to allow your emotions to cloud your judgment. If you miss a strict deadline or fail to provide sufficient evidence, you risk missing out on the compensation you deserve.
When you hire Abel Law Firm, we will start working on your case immediately. We know how to locate crucial evidence that supports your claim. With the documentation and details we find, we'll prove someone's negligence caused your loved one's fatal injury or immediate death.
Various incidents could result in the avoidable death of someone you love. We can handle fatal accidents, including but not limited to the following:
Truck accidents
Pedestrian accidents
Any situation where an individual or entity's actions or inaction causes someone to die could lead to a wrongful death case. It's your right to hold them responsible and make sure they pay for your suffering.
Choosing the Right Lawyer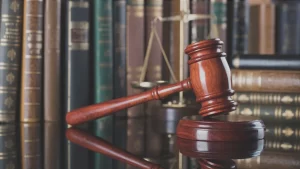 At Abel Law Firm, we understand the importance of choosing the right Tulsa wrongful death lawyer. We have extensive legal experience. When you hire us, you'll work directly with a lawyer who has detailed knowledge of current laws and statutes dictating wrongful death cases.
We proudly serve clients in Tulsa and throughout the state of Oklahoma. Our experience and the results we reached in cases like yours have earned us the highest AV rating from Martindale-Hubbell. We belong to multiple legal organizations and received recognition from prestigious associations: We were named a "Best Law Firm" by U.S. News & World Report and were named to the Million Dollar Advocates Forum and Super Lawyers lists.
Our Tulsa wrongful death lawyers know you're overwhelmed with responsibility while dealing with your loved one's untimely death. We don't want to add to your burden, so we work on contingency. We don't collect a legal fee unless we recover financial compensation. If you don't get paid, we don't get paid.
Call Abel Law Firm to Schedule an Initial Consultation
Contact us if you believe your loved one died due to someone else's negligence. We will work hard to prove liability so you receive the maximum settlement available. We offer a free consultation to anyone interested in discussing the details of their wrongful death claim.
During your consultation, your Tulsa personal injury lawyer will answer all your questions and let you know your options to pursue compensation. If we believe you have a solid case, we'll assist you in moving forward with filing a claim or lawsuit.
Our wrongful death lawyers are available 24/7 to speak with you. You can depend on us to seek justice for your loved one and help put this horrible time behind you. Call (405) 239-7046 today to schedule your free consultation, and let us help you decide how you and your family can handle this devastating situation.