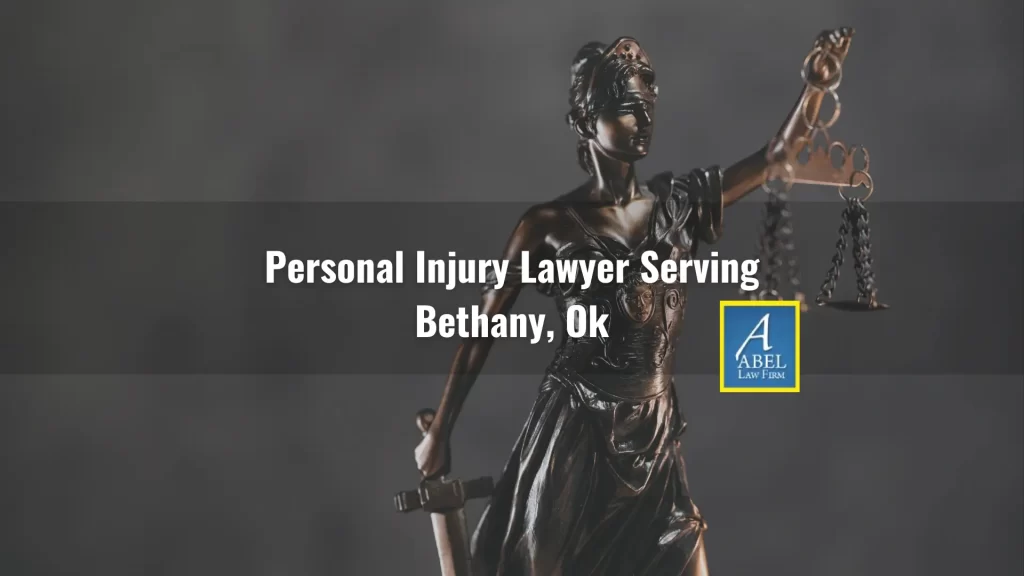 The Bethany personal injury attorneys of the Abel Law Firm understand how difficult it can be to live with the consequences of another person's negligence. Whether you are facing expensive medical bills, personal injury, property loss, or pain and suffering, you deserve to be compensated for your losses. The experienced attorneys of the Abel Law Firm work hard to help people like you receive fair compensation.
If you are suffering from an injury that was caused by another party's negligence or recklessness, you need the help of an attorney who will fight for your legal rights. Contact the Bethany personal injury lawyers of the Abel Law Firm today by calling (405) 239-7046.
Our Practice Areas
The attorneys at the Abel Law Firm have years of experience in personal injury law. Whether you need a legal representative to help negotiate a settlement, or an aggressive defender of your rights and entitlements, the Abel Law Firm can help. Our practice areas include:
When someone else's negligence affects another person's life, the guilty party should have to take responsibility for their actions. Having a professional personal injury attorney on your side will help increase the likelihood that you will collect the compensation you deserve.
Contact Us
You should not have to deal with the financial repercussions of an accident that was not your fault. To discuss your case with an experienced Bethany personal injury lawyer of the Abel Law Firm, contact us today at (405) 239-7046.