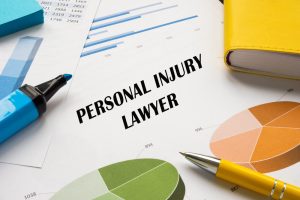 If you suffered injuries in an incident or accident caused by someone else's negligence or wrongdoing, you might be eligible for compensation for your injuries and other accident-related losses.
Serving El Reno, Oklahoma, since 1976, Abel Law Firm has become one of the premier personal injury law firms in the state, and we have recovered hundreds of millions of dollars in total compensation for our clients. Our lawyers have more than 150 years of combined legal experience, and we have received numerous awards and honors from our peers in the legal community for our professionalism and skills.
We have also received top reviews and numerous testimonials from our clients, and we are ready to help you get the maximum amount of compensation you need.
Contact us today at (405) 239-7046 to request a free consultation.
Cases We Handle
Unfortunately, your chances of suffering an injury or losing someone because of the negligent or wrongful actions of someone else are pretty high. In 2020, there were 61,739 vehicle crashes in Oklahoma, and 27,418 of those caused injuries. Of those accidents, 653 were fatal. Many of those accidents were caused by a driver's carelessness, recklessness, or unlawful actions.
Additionally, many thousands more people were hurt or suffered an untimely death because of injuries they suffered in accidents caused by someone else's negligence or wrongdoing.
The attorneys at Abel Law Firm handle all types of personal injury claims arising from any of the following:
What Types of Compensation Can You Receive?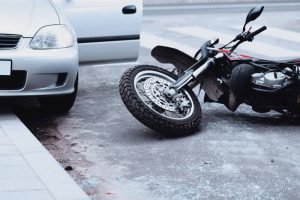 Whatever caused your injury or loss, you are now left with exorbitant medical expenses and probably a quality of life that is significantly less than what you once enjoyed. The state of Oklahoma allows you to pursue damages from the party that caused your injury, and you can receive compensation for economic losses as well as non-economic losses.
Economic losses refer to any of the following:
Medical treatment costs
Rehabilitation costs
Property damage
Lost income
Funeral costs
Depending on the nature of your injury, you may also be able to obtain compensation for non-economic losses, such as:
Pain and suffering
Mental anguish
Inconvenience
Loss of enjoyment of life
Loss of consortium
In some instances, you may also obtain punitive damages. An award of this type iis meant to act as a punishment to the offending party and serve as a warning to others not to engage in that sort of behavior. They are usually awarded in personal injury cases where the plaintiff can prove willful intent or malice.
Why You Need an Attorney
You have every right to obtain compensation for all that you have suffered and lost because of someone else's actions or inaction, and you have the right to file a personal injury claim or lawsuit on your own without an attorney. However, unless you are very knowledgeable about the law and procedures, you will likely struggle in your efforts. Even worse, you could actually hurt your chances of obtaining any compensation whatsoever.
Personal injury claims are complex, and you must be able to prove that the other party caused your injury through their negligence or wrongful actions. To do that, you will have to provide evidence that the other party's actions or inaction directly led to your injuries or losses. Oklahoma also has a comparative fault doctrine for personal injury claims, and this can greatly affect the compensation you may receive or whether you can receive any at all.
The usual course of action with a personal injury claim is to first try and reach a favorable settlement with the defendant's insurance company. However, you should fully prepare your case as if you were going to go to trial.
During the lawsuit, you will have to obtain a lot of information to support your claim, including the following
Medical records and doctor's notes
Medical bills
Rehabilitation and therapy expenses
Employment records
Pay stubs
Repair bills
Other documented financial losses
If you want compensation for non-economic losses like pain and suffering, you will have to provide even more evidence that can include the following and more
Diagnosis of chronic or life-threatening condition resulting from your injury
Treatment costs associated with the related condition or disorder
Photographic evidence of your injury
Evidence showing the adverse effects the injury has had/will have on your life
A daily pain journal that documents your struggles
If you were in a vehicle accident, you would also need copies of the following
Police and accident reports
Eyewitness statements
Other evidence related to the crash
Along with gathering all of your evidence, you will also have to submit various forms to the court and with the insurance companies under certain deadlines. Furthermore, Oklahoma's statute of limitations allows a 2-year period for the pursuit of personal injury lawsuits, so you must file your lawsuit within two years of receiving or discovering your injury.
With all that you must consider and keep up with, you need a knowledgeable, experienced attorney on your side who can do the work for you while you focus on your recovery.
Why Choose Us?
Our lawyers at Abel Law Firm have successfully handled thousands of negotiations with insurance companies, and we know how they work. We never accept an initial low-ball offer to avoid litigation, and you can trust we will aggressively advocate on your behalf to get you as much money as possible.
We will meticulously prepare your claim and create the strongest case possible, and if negotiations break down, we will be ready to go to court and fight zealously for all that you deserve.
For help with your personal injury claim that arises from an accident or incident in El Reno, Oklahoma, you contact us today at (405) 239-7046 to request a free consultation.