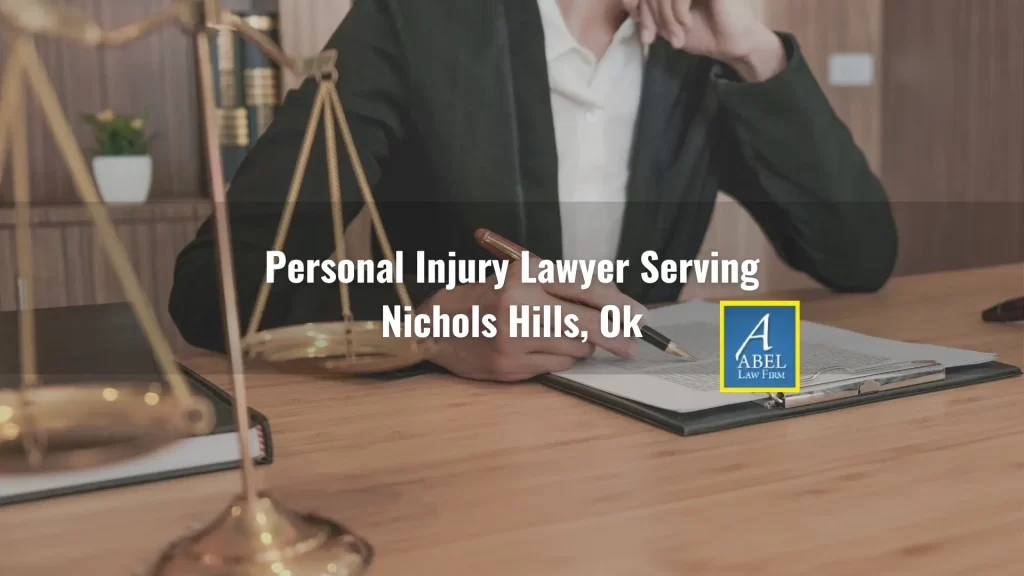 The Nichols Hills personal injury lawyers of the Abel Law Firm work hard every day to help the victims of negligence and recklessness receive the compensation they deserve. We understand how a serious accident can affect your life. In addition to physical and psychological injury, such as chronic pain or post traumatic stress disorder, there are monetary considerations, too. Being involved in an accident frequently results in expensive hospital bills, doctor's visits, and lost wages.
If you have been the victim of an accident that was caused by another party's negligence or recklessness, you should not have to face the repercussions alone. Contact a Nichols Hills personal injury lawyer from the Abel Law Firm to discuss the details of your case with a professional. Call (405) 239-7046 today to schedule your free case evaluation.
Practice Areas
At the Abel Law Firm, we have the experience and resources necessary for handling a variety of cases. If you have been the victim of any of the following accidents, we can help:
Whether you need an attorney who is willing to fight tooth and nail to help you receive the compensation you deserve, or if you are merely seeking legal advice, the Abel Law Firm can help.
Contact Us
Contact the Nichols Hills personal injury attorneys at the Abel Law Firm by calling (405) 239-7046 today for a free initial consultation.