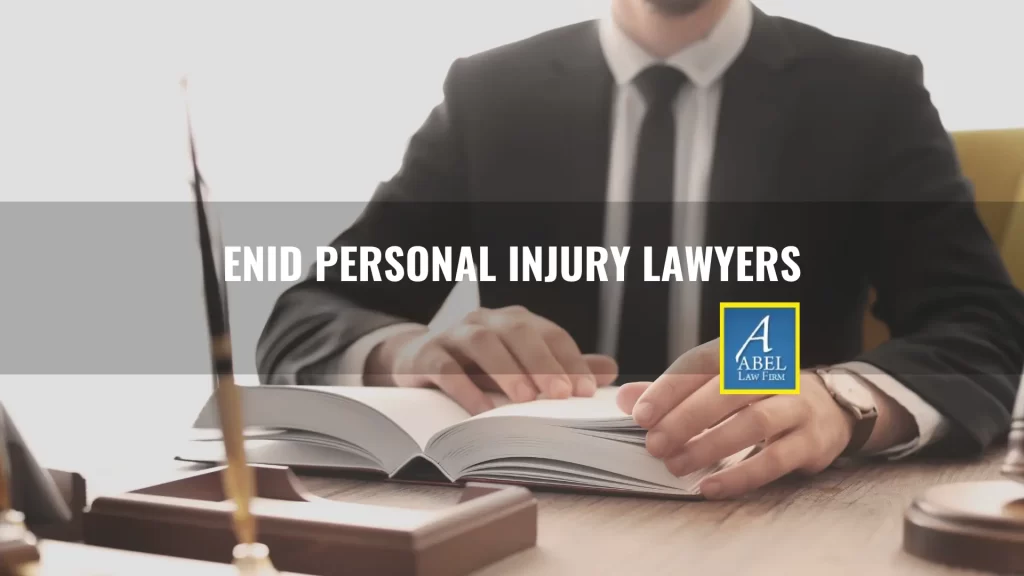 While the word "accident" implies no intention to harm, tort laws do not require proof of intent. If a person's negligent or reckless behaviors cause an accident and subsequent injuries, they may be legally liable for their actions. If you have been the victim of another party's negligence or recklessness, you may be eligible to receive compensation for your losses. To learn more about how you can file a legal claim, contact an Enid personal injury attorney from the Abel Law Firm. Call (405) 239-7046 today to schedule a free initial consultation.
Our Practice Areas
At the Abel Law firm, our team of Enid attorneys has the experience and resources required for handling a wide variety of cases. If you have been injured or suffered substantial losses from any of the following, contact us today to learn more about your legal rights and options:
If another party's actions have caused you and your family undue harm, you may have grounds for filing a legal claim. Contact an experienced legal professional to discuss the facts of your case.
What Should I Do After Suffering Injuries in an Accident?
The moments and days following an accident can be overwhelming, and your steps can significantly affect your potential personal injury claim. Here's what you should and shouldn't do: 
DO seek medical attention

– Ensure you get a complete medical check-up immediately after an accident. Even if you don't feel the injuries right away, there might be underlying issues that only a professional can identify. The sooner your doctor knows about an injury, the better your chances of significantly recovering.

DO gather evidence

– Gather as much information as possible if you can. This process should include taking pictures at the scene, collecting witnesses' contact details, and noting specifics about the accident.

DO maintain medical bills and records

– Keep track of all the medical bills and prescriptions. Whether you received treatment at Integris Bass Baptist Health Center or St. Mary's Regional Medical Center, hold onto records of all treatments and appointments.

DO contact an experienced Enid personal injury attorney

– Excellent legal representation is crucial. An experienced Enid personal injury attorney from Abel Law Firm will take all the necessary steps to protect your rights and interests.

DON'T admit fault

– Even if you think you might be partially to blame for the accident, never admit it at the scene. Fault is a complex legal matter. Your attorney, the insurance companies, and the court will determine who is liable.

DON'T speak to an insurance adjuster without an attorney

– The insurance company might attempt to settle your claim quickly and for less than you deserve. They may also employ tactics to shift the blame onto you. Rather than talk to them directly, let them know that your attorney will handle all communications on your behalf.

DON'T post about the accident or your injuries online

– Social media posts can inadvertently harm your case. Avoid posting details about the accident, your injuries, or any activities the other side could misinterpret as contradictory to your claim. 
What Type of Compensation Can I Expect to Receive?
The aftermath of an accident can be financially draining. If the accident was a result of another party's negligence, you may be eligible to seek compensation for: 
Medical

expenses include all the costs for the treatment you received post-accident, ongoing therapy, prescription medications, and future medical care as per your doctor's recommendations.

Lost wages

– If your injuries caused you to miss work or affect your ability to earn a living in the future, you can claim compensation for lost income.

Property damage

– If your personal property, such as a car or a bike, was damaged in the accident, you could be entitled to compensation for repairs or replacement.

Pain and suffering

– This term refers to the physical pain and emotional distress you've experienced due to the accident. The impact of an accident can be traumatic and long-lasting, and you have a right to seek compensation for this intangible harm.
Some of these losses, such as reduced earning capacity and pain and suffering, can be challenging to calculate. A knowledgeable Oklahoma personal injury attorney will ensure you do not undervalue your claim, increasing your chances of receiving the full compensation you deserve. 
Can I Receive Compensation if I Am Partially At Fault?
In Oklahoma, tort law operates on a modified comparative negligence system. This means if you share some responsibility for the accident, your compensation might be reduced in proportion to your level of fault and, in some cases, prevent you from recovering money altogether. However, you should not let this possibility dissuade you from pursuing a claim. A seasoned Enid personal injury lawyer can help determine the extent of your liability and fight to maximize your rightful compensation. 
What Happens if the Insurer Denies My Claim?
A denial of your claim can be a frustrating experience, particularly when dealing with the pain and financial stress of an injury. Yet insurance companies are always trying to protect their bottom line. They could question the severity of your injuries, dispute liability, or assert that your claim falls outside the policy's coverage. When you encounter such a situation, don't lose hope. The attorneys of Abel Law Firm can meticulously review the denial, gather more supporting evidence, and negotiate with the insurance company. We can escalate the case to court, advocating fiercely on your behalf before a judge or jury. 
What Is the Deadline for Filing a Personal Injury Lawsuit?
Oklahoma law gives you two years from the date of the injury to file a lawsuit. This time frame applies to most personal injury cases. However, depending on the specifics of your case, your deadline might be sooner or later. The earlier you start the process, the better. Beginning as soon as possible allows your legal team more time to collect evidence, contact witnesses, and build a solid case. 
Why Should I Choose Abel Law Firm?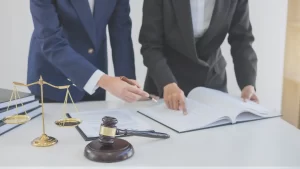 Choosing the right personal injury attorney is critical to the success of your case. The team at Abel Law Firm stands out due to our comprehensive understanding of Oklahoma personal injury law, proven track record, and deep commitment to our clients. Our dedication to the local community extends beyond the courtroom, as demonstrated by our active involvement in community organizations like Oklahoma Lawyers for Children. 
We take pride in having been voted Oklahoma's Best Personal Injury Law Firm for the last two years and continuously strive to uphold that honor. Our family-owned firm is more than just a legal practice – we view it as a way to protect our neighbors and provide a helping hand in times of distress. You're not just a case number at Abel Law Firm. You're part of our community, and we'll treat you with the respect, compassion, and attention you deserve. 
Whether you suffered injuries in an auto accident or a slip-and-fall, Abel Law Firm is ready to listen to your story and provide the compassionate legal assistance you need at this challenging time.
Contact Us
To discuss your case with an experienced Enid personal injury attorney of the Abel Law Firm, call (405) 239-7046. We may be able to help you receive compensation for your losses. Those can include medical expenses, lost wages, pain, and suffering, or the wrongful death of a loved one. Contact us today for more information.