Each year, hundreds of people across Oklahoma suffer serious injuries or devastating losses as a result of accidents caused by the carelessness or recklessness of others. If you live in or around Newcastle, Oklahoma, and you suffered a serious injury caused by someone else's negligence, you need a Newcastle personal injury lawyer to help you seek the justice you deserve.
As a premier Oklahoma personal injury law firm, we have been assisting clients throughout our state since 1976. We have recovered millions of dollars in total compensation for individuals and families during their most dire times of need. Combined, our law firm's attorneys possess more than 130 years of total legal experience. We have successfully handled hundreds of complex personal injury claims involving all of the following and more:
No matter the cause of your suffering, if the accident or mishap was not your fault, you are likely entitled to compensation. Although we cannot make any guarantees as to the amount of compensation you will receive, we can promise to fight aggressively at all turns to help you get the maximum amount possible. Contact us today at (405) 239-7046 to schedule a free case evaluation.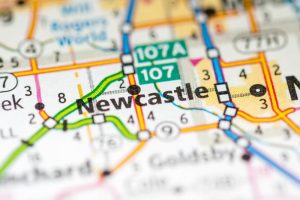 Top-Ranked Lawyers Working for You
Experienced trial lawyer Edwin D. Abel established Abel Law Firm in 1976 in order to provide the highest level of representation possible to Oklahomans in need. A highly distinguished attorney, he has received the Litigator of the Year award. Our state's governor even designated May 1st as "Ed Abel Day" in his honor.
Since our founding, we have undergone many changes, but one thing has always remained constant. We are committed to helping our clients obtain the justice they deserve. Today, attorney T. Luke Abel leads our practice as Managing Partner. We have on staff a team of some of the brightest minds in the profession. They will give you the best chance you have of obtaining the compensation you need as efficiently as possible.
Regarded as some of the leading personal injury attorneys in the country, our lawyers have earned many accolades and endorsements from our peers. These include the Martindale-Hubbell AV-Preeminent peer-review ratings. Designation from Expertise as being among the "Best Car Accident Lawyers in Oklahoma City." In addition, we have received "Top 10 Truck Trial Lawyer" rankings from the National Trial Lawyers. Plus, Best Lawyers voted our practice one of the "Best Law Firms" in the country for 2021.
Drawing upon our extensive experience and utilizing the full extent of our legal abilities, our lawyers have recovered millions of dollars in damages for our plaintiff clients. Among our most notable successes include a $15 million jury verdict for the victim of an oil rig accident. An award of $12.8 million for a defective product case. We have also secured many other multi-million-dollar verdicts and settlements, and we have earned membership in the Multi-Million Dollar Advocates Forum.
Why You Need an Attorney
According to the Oklahoma Highway Safety Office, the state saw 61,739 vehicle crashes in 2020. Of those, 27,418 caused injuries and 654 were fatal. Many times, these accidents are caused by another driver's negligence or reckless behavior behind the wheel. Additionally, people suffer from dog attacks at another person's home. Others slip and fall at a business or on someone else's property. Unfortunately, nursing home abuse and medical and surgical errors also occur with alarming regularity from people entrusted to care for you and your loved ones.
Whatever the cause, your injuries have left you with constant pain and a decreased quality of life, and even with insurance, medical expenses, and other associated costs for treatment, therapy, and other necessities can quickly add up. Worse, your injuries have probably kept you from working while you recover. You likely do not have the extra funds to pay exorbitant medical costs, and you shouldn't have to pay in the first place considering the incident that caused your suffering was not your fault and entirely preventable.
While some law firms make it seem like you can get a lot of money easily for your injuries, the reality is not always that simple. These types of tortious claims, as they are called, can be very difficult to navigate successfully. A victim must prove the concept of negligence in order for the claim to have merit, and that can get challenging. Even worse, the other party's insurance company will not want to pay any more than they have to (if anything at all), and they will likely offer a small settlement amount that will do little to help your situation.
Trust Our Experienced Newcastle Personal Injury lawyers for the Help You Need
The attorneys at Abel Law Firm have more than 130 years of collective experience dealing with highly complex injury claims both inside and outside the courtroom. We also have the results that show our effectiveness in obtaining compensation for our clients. Our Newcastle personal injury lawyers will fight hard at trial and the negotiation table to get the most we can for you. We will remain regularly accessible to address your phone calls and emails promptly.
We know you have a lot of choices when it comes to legal counsel, but you want to make sure you are making the right choice. Not only do we have the experience you need and a proven record of success, we also offer compassionate, caring counsel and dedicated support each step of the way, and our lawyers genuinely want to help you make your life whole again. Along with our numerous top peer rankings, our lawyers have also received superb client ratings on AVVO and top client reviews online, and our law firm has received countless testimonials from the people we have proudly served.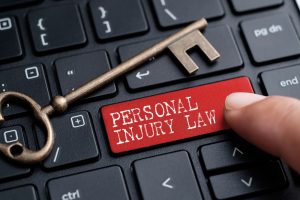 Contact a Newcastle Personal Injury Lawyer
If you or a family member suffered a serious injury (or worse) because of the negligent, careless, or unlawful actions of someone else, you have the right to seek fair compensation. Time is of the essence with these types of claims, so you need to contact the Newcastle personal injury attorneys at Abel Law Firm as soon as possible to begin the process. You can reach us by (405) 239-7046 or through our law firm's contact form.