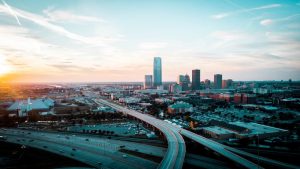 If you've been involved in an accident in the Oklahoma City area, you should have legal representation you can depend on. Abel Law Firm provides aggressive representation to the residents of Yukon, OK, in every personal injury litigation situation.
If you or a loved one have suffered an injury because of another person's negligence, you have a right to compensation for your pain and suffering, and for the damage to your person and property. Contact Abel Law Firm at (405) 239-7046 for an evaluation of your case today.
Practice Areas
At Abel Law Firm, we have established a reputation for handling complex cases with compassion and skill. Our team of attorneys and legal staff brings our knowledge to a wide range of personal injury and liability cases.
About Us
The attorneys of Abel Law Firm have been practicing law in the Oklahoma City area for a combined 150 years. We are skilled in all aspects of personal injury law and can help you with any type of injury case.
We believe that the plaintiff should have the same zealous advocacy on their side as the insurance company has on theirs. Our attorneys will work tirelessly to bring your case to successful settlement or trial and get the best compensation for you that we can.
Contact Us Now
Contact Abel Law Firm at (405) 239-7046 if you believe you have a personal injury case. Remember, the statute of limitations in Oklahoma is two years from the date of injury. It takes time to investigate and negotiate your case, so don't wait. Call us at Abel Law Firm today.