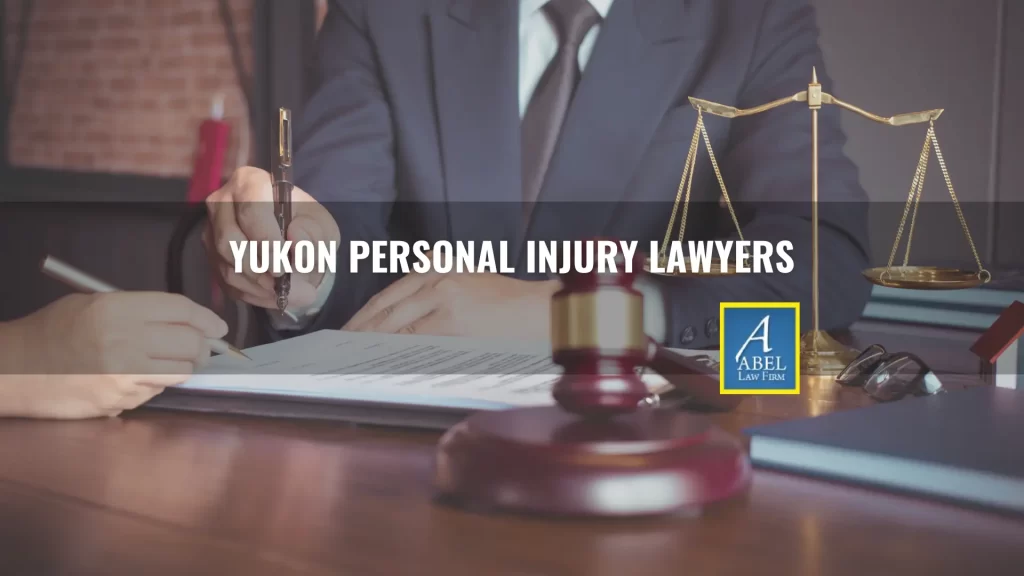 If you've been involved in an accident in the Oklahoma City area, you should have legal representation you can depend on. Abel Law Firm provides aggressive representation to the residents of Yukon, OK, in every personal injury litigation situation.
If you or a loved one have suffered an injury because of another person's negligence, you have a right to compensation for your pain and suffering and for the damage to your person and property. Contact Abel Law Firm at (405) 239-7046 for an evaluation of your case today.
How Do I Know If I Have a Personal Injury Case?
If you have suffered injuries due to someone else's negligence, you may have a personal injury case. The crucial elements that form the basis of personal injury law include proving that another party was negligent and that this negligence led to your injuries. These injuries can be physical or emotional, and they can result from a range of incidents, from car accidents to slips and falls. If you are unsure about your case, Abel Law Firm offers an obligation-free evaluation to understand your situation better.
What Should I Do if I Suffer Injuries in an Accident in Yukon, OK?
When an accident occurs, the immediate aftermath can be chaotic. Here's a list of DOs and DON'Ts to guide your actions and protect your claim:
DOs:
Seek immediate medical attention – Your health is a priority. Some injuries may not show symptoms immediately but can dramatically worsen if left untreated. Seeking early treatment can also demonstrate that you are taking your injuries seriously.
Report the accident – Notify the appropriate authority to make an immediate record of your injuries. For a traffic accident, call the police. If you suffered injuries at work, inform your employer.
Collect evidence – Take pictures of the scene, your injuries, and any property damage. Also, note down the contact details of any witnesses.
Contact Abel Law Firm – Call our team at (405) 239-7046 as soon as possible. Early involvement of an attorney can significantly affect your case.
DON'Ts:
Don't admit fault – Even if you think you might be partially responsible, do not admit it at the scene. Determining fault has many variables and should be left to legal professionals.
Don't make statements about the accident or your injuries on social media – The insurance company and the at-fault party's lawyers can use anything you post online to undermine your case.
Don't sign anything without your lawyer – Insurance companies may try to offer a quick settlement, but it is unlikely that it will cover the full value of your losses. Consult with Abel Law Firm before signing any documents or agreeing to any terms.
Practice Areas
At Abel Law Firm, we have established a reputation for handling complex cases with compassion and skill. Our team of attorneys and legal staff brings our knowledge to a wide range of personal injury and liability cases.
People often think of car accidents when they say "personal injury case," Car accidents can range from minor fender-benders to catastrophic multi-vehicle crashes. No matter what type of accident, your injury is serious and needs careful attention from a skilled professional.
All the damage and injury of a car accident multiplied by the size and weight of an 18-wheeler. You also must consider the truck's ownership, the cargo, and the driver and employer when discovering who was at fault for the crash.
We all want to think that the people looking after our loved ones are compassionate and trustworthy. Sadly, that isn't always the case. If you believe a family member has been victimized at a nursing home, we will work to get you the justice and compensation you and your loved one deserve.
If you are injured on a construction site, you may be covered by worker's comp insurance. You may also have a claim against third parties, such as other contractors, vendors, and outside suppliers. You should consult an attorney who understands this complex relationship among construction site parties.
The owner of a property is responsible for keeping the property safe for anyone who comes there, whether they are guests, vendors, or even trespassers. Landlords have to maintain the common areas of rental buildings, both residential and commercial. When you are injured because of poorly maintained property or unsafe conditions, you may have a claim against the owner or manager of the building.
The laws about product safety are complex and involve many regulations about what may be sold and in what condition. Injuries caused by defective products require consultation with attorneys who understand these laws and can explain how they relate to your case.
Beginning in 2012, Oklahoma City began its pilot bike-share program. This bike-for-rent program allows people to pick up bicycles at various points around town and then drop them off at other points for a fee. Although injuries caused by other parties are the responsibility of those people, injuries caused by poorly maintained bikes are the duty of the rental companies.
Like bike-share, electric scooters from companies such as Lime, Bird, or Spin are available in Oklahoma City and other places. As with bikes, if you are hit by a car while on a scooter, your primary case would be against the driver. If the injury were due to a faulty scooter, you must bring the suit against the rental company.
Burns are among the most painful injuries caused by fire, chemicals, steam, and other heat sources. In a burn case, follow-up treatments, reconstructive surgery, and physical therapy are some things to consider.
The lasting impact of head trauma has made headlines lately as many NFL players came forward with concussion and closed-head trauma injuries. These injuries can impact victims for a lifetime and require years or decades of treatment. This must be considered when making a claim for damages.
From whiplash to broken vertebrae, spinal cord injuries can result in nerve damage, paralysis, and loss of mobility. The prognosis of spinal cord injuries is poor, often leading to a lifetime of disability and pain. Compensation can mitigate some of the impacts of these terrible injuries.
Dogs try to behave, but sometimes they are sick, hurt, or poorly trained. Sadly, that means painful and disfiguring injuries to those they bite. The dog cannot pay the person whom it hurts, but our legal team will help you find out who is responsible for the dog and what can be done to require them to pay for your injuries.
When a loved one dies because of another person's negligence, monetary compensation is small comfort. Still, you are entitled to whatever recovery you can get on behalf of your loved one, and make sure the wrongdoer pays for their carelessness.
Sometimes the insurance company denies your claim unfairly or makes an offer that you don't want to accept. There may be ways to challenge these decisions, but if you have already done so, your next option is to bring your dispute to court. We can help.
Combine the lightweight and lack of protection of a bicycle and the speed and mass of a car accident, and you have a motorcycle accident. Because motorcycles travel on the same roads as cars and trucks and at the same speeds, you are more likely to be involved in a serious accident while riding one.
How Can a Personal Injury Attorney Help My Case?
Retaining a personal injury attorney can drastically affect the outcome of your case. Our team at Abel Law Firm goes beyond merely filing your claim. The steps we will take for you include:
Meticulously investigating the circumstances surrounding your accident
Gathering evidence
Consulting with medical experts
Developing a compelling case to highlight the full extent of your damages
Handling all communication and negotiations with insurance companies so they do not take advantage of your situation
Representing your interests in court if necessary
What Type of Compensation Can I Get from My Claim?
In Yukon, OK, personal injury victims can seek compensation for quantifiable losses, like medical bills, lost wages, and future loss of earning capacity. Injured individuals can also claim compensation for intangible losses like pain and suffering, emotional distress, and loss of enjoyment of life. The exact amount you can claim depends on the specific circumstances of your case.
How Long Do I Have to File a Personal Injury Lawsuit in Oklahoma?
The law in Oklahoma limits the amount of time you have to file a lawsuit after suffering a personal injury. Known as the statute of limitations, this law typically stipulates that you must initiate legal proceedings within two years from the date of the injury. However, certain exceptions can lengthen or shorten this period. For example, if the injury was not immediately discoverable, the timeframe may start from when the injury was or should have been discovered. Limitations periods present a great deal of confusion for those without a thorough knowledge of personal injury law, which is a critical reason why contacting Abel Law Firm soon after your injury can be beneficial.
How Long Does a Personal Injury Case Take?
The duration of a personal injury case can vary greatly and depends on many factors. Some cases settle quickly, within a few months, while others, particularly those involving severe injuries or complex issues, can take several years to resolve. While it's understandable to desire a quick settlement, Abel Law Firm prioritizes the outcome's quality over the process's speed. We diligently pursue the maximum compensation you deserve and will not rush into a settlement that does not fully address your needs and losses.
Why Should I Choose Abel Law Firm for My Case?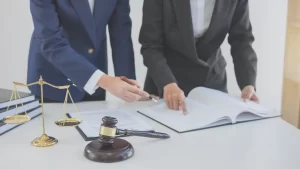 Choosing the right attorney to represent you in your personal injury case is a vital decision. At Abel Law Firm, our commitment to our clients goes above and beyond expectations. Our attorneys have been practicing law in Oklahoma City for 150 years. We are skilled in all aspects of personal injury law and can help you with any injury case, bringing a depth of legal knowledge and a dedicated passion for justice to everything we do.
We are proud to have been voted Oklahoma's Best Personal Injury Law Firm, a recognition reflecting our tireless commitment to our clients. Our attorneys thoroughly understand personal injury law and remain up-to-date with changing legislation and court decisions that may affect your case.
However, our service is not just about the law – it's about people. We understand that personal injury cases involve more than just legal issues. They involve real people going through difficult times. We approach every case with empathy and compassion, understanding that each client's situation is unique.
In addition to representing clients, Abel Law Firm is deeply committed to our community. Our attorneys provide ongoing pro bono legal representation to children by supporting the non-profit Oklahoma Lawyers for Children organization on Classen Boulevard in Oklahoma City. This community service reflects our belief in using our legal skills to impact society positively.
Finally, we understand insurance companies' tactics and don't back down. We advocate aggressively for our client's rights, strengthening the playing field against large insurance companies.
We believe that the plaintiff should have the same zealous advocacy on their side as the insurance company has on theirs. Our attorneys will work tirelessly to bring your case to a successful settlement or trial and get the best compensation for you that we can.
Contact Us Now
Contact Abel Law Firm at (405) 239-7046 if you have a personal injury case. Remember, the statute of limitations in Oklahoma is two years from the date of injury. Investigating and negotiating your case takes time, so don't wait. Abel Law Firm works on a contingency fee basis. This means you pay nothing upfront; we only get paid if we win your case. Call us at Abel Law Firm today for a consultation. We are ready to fight for you.