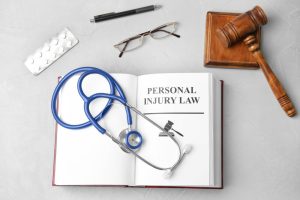 If you were injured in Purcell in an accident caused by someone else, you're probably not in a good place right now. You're likely in pain because of your injuries, and medical bills may be coming in faster than you thought possible. Additionally, if you can't work because of your injuries, you may not have a source of income to meet regular living expenses, much less pay for those extra accident-related expenses. You need a lawyer who can help you figure out how to get compensation from the person or party who caused your injuries.
For almost 50 years, Oklahoma residents have trusted the personal injury lawyers at Abel Law Firm to help them in their times of need. Founded in 1976 with the goal of fighting for justice for people who have experienced injuries due to the negligence of others, Abel Law Firm is proud to have a legal team made up of some of the most experienced and knowledgeable attorneys in the state.
We are honored to serve clients in communities across the state of Oklahoma, and we treat each of our clients with the dignity, commitment, and respect that we would give to our own family members. If you have recently suffered injuries due to the negligent actions of another person or party in Purcell, or if you have lost a loved one because of someone else's reckless or intentional acts, we are here to help. We will do all we can to fight on your behalf to recover the compensation you deserve.
Contact us today at (405) 239-7046 for a free case evaluation. We look forward to working for you.
Working Tirelessly for Our Injured Clients in Purcell
When people or institutions behave in a careless manner, the harmful results are often devastating for those who get hurt. Every year, far too many people across the state of Oklahoma suffer injuries in accidents that should have been prevented. Drivers operate their vehicles at times when they are distracted or impaired, and people get hurt in car crashes. Pet owners do far too little to keep their dogs from biting neighbors and passers-by. Property managers fail to put safeguards in place, and the dangerous conditions on the premises lead to life-changing injuries.
When a person suffers an injury in circumstances such as these, there are obvious consequences for their mental and physical health, as well as for their careers and finances. But the pain and suffering is often made worse by the feeling of injustice, knowing that another party's actions or neglect have suddenly made life more difficult in so many ways.
When a person experiences an injury that is another party's fault, there are legal actions that they can take to improve their circumstances. The dedicated Purcell personal injury lawyers of Abel Law Firm have decades of experience successfully fighting for financial compensation on behalf of our clients. While no amount of money can ever take away an injury or its associated psychological trauma, the financial compensation you can seek can make a big difference when it comes to those high medical bills, lost wages, and lifestyle changes that have come about as a result of your accident.
If another party has fallen short in their legal duty not to unnecessarily endanger the people around them, and you have been affected by this failing, a skilled attorney can help you find justice. The at-fault party can be legally held financially liable for any injuries and losses they have caused. We are here to help you recover money for those losses.
Why Choose Abel Law Firm?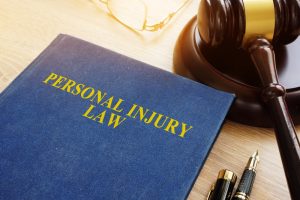 After you've suffered an injury in an accident, the world can feel like an overwhelming place. Even if you know that you wish to file a claim against the person or people who wronged you, it can be difficult to know where to begin. Knowing how to identify and prove negligence is not so straightforward, and the at-fault party's insurance company will likely do everything they can to protect their client and their money.
The process gets even more challenging if you are trying to understand your legal options during the stressful and busy time of recovering from your injury. This is why it is important to have a legal team with experience, knowledge, and the right resources on your side. Having the right team to fight in your corner can make the difference between getting full, fair compensation for your claim and having to settle for far less than you deserve.
The Purcell personal injury lawyers of Abel Law Firm offer the experience, knowledge, and skills that you need. Furthermore, we bring compassion and understanding to each of our cases. We know that the impact of your injury has made life incredibly difficult for you and your family, and we want to do everything we can to help put things right for you. We also know that getting to know you and coming to a full understanding of your situation will help empower us to do what we can to help you recover what you lost and move on with your life.
Practice Areas
Our seasoned Purcell personal injury attorneys are equipped to represent clients in a wide variety of cases. Some of the areas of personal injury law we handle are:
Even if your specific type of injury is not listed above, we encourage you to contact us. Our lawyers together have over 130 years of legal experience, and we have seen it all. The bottom line is this: if another person's negligence or carelessness has contributed to or caused your injury, we are here to help you seek the financial compensation you deserve.
Contact an Experienced Purcell Personal Injury Attorney Today
At Abel Law Firm, we know that you have a choice when it comes to who will represent you in your personal injury case. Nevertheless, we feel confident that our results speak for themselves. If you have experienced an accident in Purcell that has left you injured and another party is at fault, the legal team at Abel Law Firm has what it takes to fight for the financial compensation you deserve. Contact us today for a free, no-obligation case review and find out what your legal options are. Call us now at (405) 239-7046.