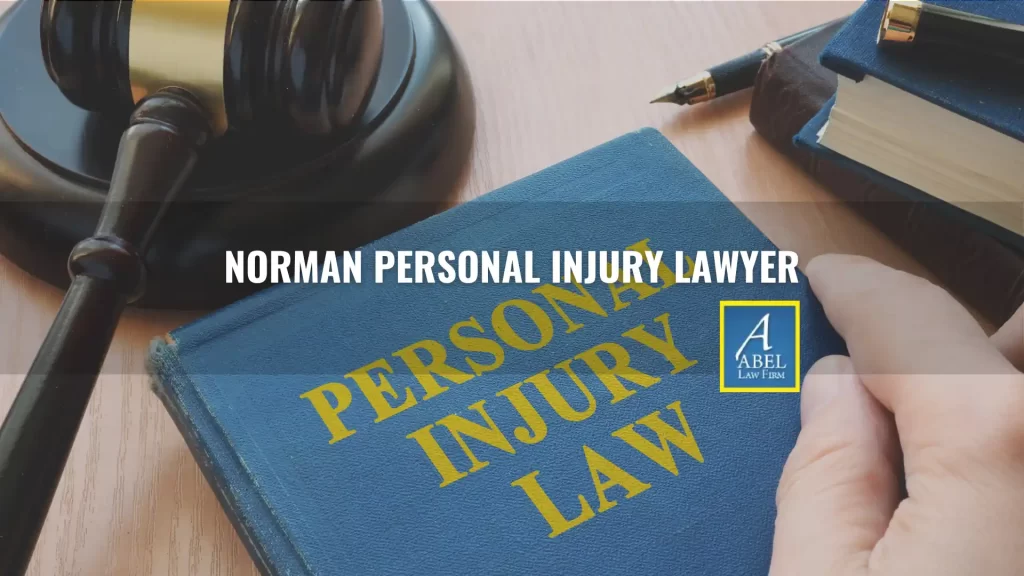 If you've been severely injured in an accident that was due to someone else's actions, then you may be entitled to compensation. The skilled Norman personal injury attorneys of Abel Law Firm in Norman, Oklahoma have spent over 45 years representing clients just like you to help them get the compensation they deserve. Call us today at (405) 239-7046 or contact us online for a free consultation. We will review your claim and advise you of the next steps you should take.
Personal Injury Cases Our Norman Personal Injury Attorneys Handle
We represent clients who have been injured by others' wrongdoing in a wide range of accidents. We may be able to help you if you've been injured by someone else in the following types of accidents:
Compensation You May Receive
You can receive several different kinds of compensation for your accident-related injuries. This compensation is called damages. If someone else is responsible for your injuries, they may be liable for paying you three types of damages:
Economic damages – These damages cover your past medical bills and medical treatment costs for your accident-related injuries as well as any future medical bills and treatment costs for those injuries. Economic damages also cover wage/income loss, related future wage/income loss, and property damage.
Non-economic damages – These damages cover the emotional and mental impact your injuries have had on you, including pain, suffering, mental anguish, loss of enjoyment and quality of life, and loss of consortium.
Punitive damages – These damages are awarded in rare cases where you can provide clear and convincing evidence that the person who injured you acted in an exceptionally reckless manner and with malice.
The Personal Injury Claims Process
After you hire an attorney from Abel Law Firm, we'll start working hard for you. We'll investigate your accident and collect evidence to try to determine the cause and who's liable for your injuries. In many cases, we'll negotiate with the insurance companies on your behalf to try to obtain a settlement offer that covers the value of your claim. If that is unsuccessful, we'll file a personal injury lawsuit on your behalf and take your case to trial. We'll use our best legal strategies to try to get you the maximum award you're entitled to.
What Should I Do If I Am In An Accident In Norman?
Accidents can be overwhelming, but taking the right steps afterward can protect both your health and your legal rights. If you've already left the accident scene and sought medical care, here's what to do next:
Prioritize Your Health

: Always follow your doctor's recommendations. Attend all follow-up appointments and treatments. This step not only helps with your recovery but also creates a medical record that may be crucial later on.

Document Everything

: Start a file to keep track of all your accident-related documents. This can include photos of your injuries, medical bills, police reports, witness statements, and any other relevant information.

Avoid Social Media

: Be cautious about discussing your accident or injuries on platforms like Facebook, Twitter, or Instagram. Opposing parties can use these posts against you. We recommend you stay off social media entirely until your case concludes.

Consult An Attorney

: Before speaking with insurance companies, consult a knowledgeable personal injury attorney. Abel Law Firm in Norman has experienced attorneys who can guide you through the process, ensuring that you understand your rights and options.

Don't Settle Immediately

: Insurance companies might approach you with a quick settlement offer, but you should hold off on accepting any offer until you speak with a lawyer. Often, these offers don't fully compensate you for your injuries and losses. It's important to have an attorney review any offer you receive.

Communicate with Your Lawyer

: Always keep your attorney in the loop about any developments related to your case. They represent your best interests and need to be updated promptly.
How Much Do Personal Injury Lawyers Charge?
Understanding how personal injury lawyers charge is essential when deciding to pursue legal action after an accident. Many, including Abel Law Firm in Norman, work on what's known as a "contingency basis." But what does that mean for you?
When a lawyer works on a contingency basis, it means you don't pay any fees unless you win your case or obtain a settlement. Instead of billing you by the hour or asking for a hefty upfront fee, they'll receive a percentage of the compensation you recover. So, in simple terms, if you don't get paid, neither do they.
How This Approach Helps Our Clients:
No Upfront Costs

: When your attorney works on contingency, you don't have to worry about coming up with the money to start your case. This makes legal representation more accessible to everyone, no matter their financial situation.

Aligned Interests

: If your lawyer only gets paid when you do, they are more motivated to secure the best outcome for you. Since their payment depends on your success, they're truly invested in your case.

Reduced Financial Risk

: If, for any reason, your case doesn't result in compensation, you won't face the burden of legal fees. Your attorney shoulders that risk for you.

Quality Representation

: This approach allows individuals to obtain experienced and high-quality legal representation that might have been out of reach in other circumstances.
How Can A Norman, Ok, Personal Injury Lawyer Help Me?
The aftermath of an accident can be confusing and intimidating, especially when it comes to securing the compensation you rightfully deserve. That's where a personal injury lawyer comes in. Here's what we can do for you:
Provide Expert Knowledge

: Our personal injury lawyers have a deep understanding of Oklahoma's laws and regulations. They know the ins and outs of the legal system, ensuring that your case is built on solid ground.

Investigate the Accident

: From gathering evidence and speaking to witnesses to reviewing medical reports, our lawyers meticulously prepare your case to present the strongest argument on your behalf.

Conduct Skillful Settlement Negotiations

: Insurance companies can be challenging to deal with. Our lawyers act as a shield, ensuring the insurers don't take advantage of you. We have the negotiation skills to secure fair compensation for you.

Represent You in Court

: If negotiations don't lead to a fair settlement, our lawyers will be prepared to take your case to court. They'll advocate fiercely for your rights in front of a judge or jury.

Give You Peace of Mind

: Dealing with the legalities of a personal injury claim can add stress to an already traumatic situation. Hiring a lawyer lets you focus on healing, knowing that a professional is handling your case.
Potentially Liable Parties In Norman, Ok, Accidents
Accidents often have a web of factors and players involved. Determining who caused the accident – in legal terms, who is liable for what happened – isn't always straightforward. The responsible party can vary widely based on the specifics of each case. That said, some commonly liable parties in personal injury cases include the following:
Drivers

: In car, truck, or motorcycle accidents, a negligent driver who failed to obey traffic laws or was driving recklessly might be liable for any injuries resulting from the crash.

Property Owners

: In slip-and-falls or other premises liability cases, the owner of the property might be liable if they didn't maintain a safe environment for visitors.

Product Manufacturers

: If a defective product causes an injury, the manufacturer, distributor, or retailer could be liable for not ensuring the product's safety or for not providing adequate warnings.

Employers

: If an employee suffers an on-the-job injury due to unsafe working conditions or a lack of proper training, the employer might be held liable. However, workers' compensation often limits employees' ability to sue in these situations. Consult an attorney for more information if you sustained a job-related injury.

Government Entities

: Sometimes, local or state governments are liable for accidents, especially in cases involving poorly maintained roads or malfunctioning traffic signals.

Medical Professionals

: In cases of medical malpractice, doctors, nurses, or other healthcare providers can be held liable if their negligence led to a patient's harm.

Dog Owners

: If a dog bites or injures someone, the owner might be held responsible, especially if they knew about the dog's aggressive tendencies and didn't take precautions.
●  Service Providers: Institutions or individuals providing a service, like maintenance or cleaning, can be held responsible for an accident if their negligence caused it.
Who We Are
Abel Law Firm has built a reputation over the past four decades for working diligently to obtain remedies for our clients who have been injured because of someone else's negligence.
Our founding attorney, Ed Abel, has been seen as a personal injury attorney titan who uses his expansive knowledge of Oklahoma's personal injury law and his determination to get the best outcome for his clients. He's created a firm culture based on the premise that there's no fight we'll back away from. Whether negotiations about your claim are successful or whether we have to go up against a big company in court, we'll do everything we can to get you the justice you deserve.
Attorney Ed Abel
Attorney Ed Abel has been recognized for his impressive trial work with the 2011 Litigator of the Year award from Best Lawyers. He's previously served as the Chairman and President of the Oklahoma Trial Lawyers Association. That is the premier invitation-only organization for exceptional trial lawyers. He has maintained his membership with the organization. Our firm has a 10.0 Superb rating on Avvo, the top national lawyer ranking database in the country.
The attorneys of Abel Law Firm are also members of several Oklahoma and national bar associations, which highlights our commitment to honing our legal skills and staying up to date on changing laws and legal trends. Our attorneys have been so impactful in their work on behalf of injured parties that we've helped improve personal injury laws in Oklahoma to the benefit of our clients. When you hire us, while you may have one attorney assigned to your case, you will get the collaboration of over 150 collective years of legal knowledge and experience of all attorneys at the firm.
We extend the same compassion that we offer our clients to our community at large. At Abel Law Firm, we believe in providing stellar legal services while also serving our community. We've donated our time and legal skills to help local organizations like Oklahoma Lawyers for Children, Living Hope and Faith Ministries, and Variety Care.
Our Results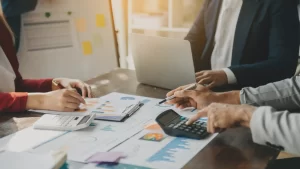 Our firm's commitment to getting justice for our clients has led to us securing millions of dollars in settlements and awards on their behalf. The following are just several examples of the compensation that we've helped our clients obtain:
$12.8 million for our client who was injured when using a defective Black % Decker product
$5.2 million for the family of two victims who were killed in a tragic accident
$5 million for the family of a victim who died from defective medication
$2 million for our client who was injured in an auto accident
Over $850,000 for our client who was severely injured at a go-cart track due to the track owner's negligence
We're proud of the work we've done to help our clients get significant compensation for their accident-related injuries. While we can't make promises as to how your claim or case will work out. But we can use the knowledge we've gained from our proven track record of successfully representing our clients to help you obtain the best outcome in your case.
Contact Abel Law Firm
If you or a loved one has been injured in an accident due to no fault of your own, you have rights. You need the skilled and experienced Norman personal injury attorneys at Abel Law Firm to help you get the compensation you may be entitled to. Contact us at (405) 239-7046 or online to schedule a free consultation. We're here to help you.