A Gas Field Accident Lawyer Can Help You Seek Justice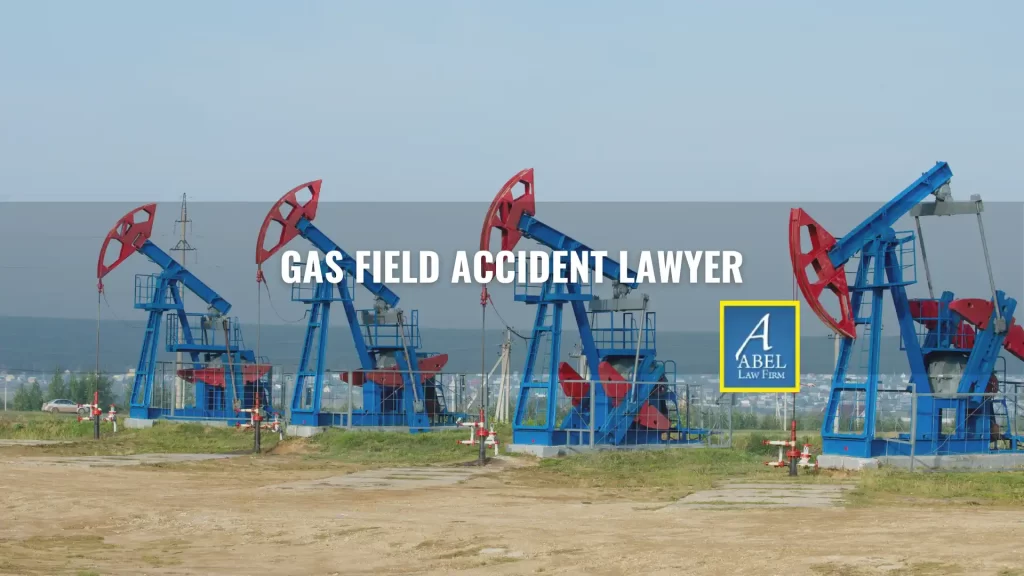 Natural gas extraction is a dangerous business, and those who work in the field are at heightened risk of serious injuries that can change their lives forever. If you've been hurt on the job in a gas field accident, you're likely covered by Oklahoma's workers' comp system, which provides medical and disability benefits to help you recover. And if someone outside your employment chain was to blame, you could have additional avenues for pursuing a wider compensation range. An Oklahoma gas field accident lawyer from Abel Law Firm can review your case, explain your options, and help you pursue the financial recovery you deserve. Call our firm today at (405) 239-7046 for a free consultation with an attorney.
Kinds of Gas Field Accidents in Oklahoma
The same quality that makes natural gas such a valuable commodity also makes it particularly dangerous to work around: its explosive potential. But fires and explosions are far from the only type of accident that can lead to an injury on a gas field. Here are some of the most common incidents that can lead to workplace injuries in the sector:
Trip or slip and fall, or falling from heights, like from a rig or scaffolding
Defective or malfunctioning equipment
Fires or explosions
Rig blowouts
PPE failure or improperly used PPE and safety gear
Exposure to toxic chemicals or hazardous materials
Struck-by-object accidents
Struck-by-vehicle accidents
Drilling or fracking accidents
These aren't the only ways a gas field worker can suffer grievous injury. Call us if you're unsure whether your workplace accident qualifies you for compensation. We can examine the facts of your case and make professional recommendations.
How Do Oklahoma Gas Field Accidents Happen?
In some respects, Oklahoma gas field accidents have the same culprits as any other accident: carelessness, recklessness, and corner-cutting. More specifically, though, many accidents in the sector result from:
Unlabeled materials or inadequate safety signage
Pipelines that haven't been well-maintained could break and cause a leak or explode
Workers who haven't been properly trained/workers doing jobs they're not certified for
Defective PPE or inadequate safety gear
Tired or distracted employees because they worked long hours with no breaks
Defective machinery
Unsecured or defective infrastructure
Putting the right safety protocols in place is crucial for preventing gas field accidents. These should involve regular training, effective personal protection equipment (PPE), and proper oversight. The employer is responsible for reducing the dangers of gas field jobs as much as possible. When they are negligent in this responsibility, accidents can and do happen.
Another common culprit in gas field accidents is the third party: those not directly affiliated with the injured worker's employer. Third parties can include vendors, subcontractors, and passersby. If this is your situation, a gas field accident lawyer may advise you to file a lawsuit for damages.
Contact an Experienced Oklahoma Gas Field Injury Attorney
A seasoned gas field accident lawyer can help you pursue several avenues for securing the compensation you need after a gas field accident. First, they can guide you through filing an Oklahoma Workers' Compensation claim. This program covers your medical care and provides a wage benefit for time missed at work. If your employer or insurer denies your claim, your lawyer can draft and file an appeal.
Additionally, you may be eligible to file a lawsuit seeking additional compensation under certain circumstances. These include if your employer engaged in intentional misconduct or if someone outside your employment was to blame. You could also file suit against your employer if they failed to carry workers' compensation.
Critically, workers' comp doesn't cover the pain and suffering from your injuries. Nor does it cover the emotional damage and distress from the experience. Conversely, a lawsuit can cover these losses, providing you with more financial security during a challenging time.
You could have multiple options to get the money you need to recover and alleviate your family's financial burdens. But you may only know your options if you talk to a lawyer.
Gas Field Accidents and Oklahoma Workers' Compensation
Oklahoma Workers' Compensation is an insurance system that covers most employees in the state. It pays for medical care and rehabilitative treatments required to recover from workplace injuries. Workers comp also provides a wage benefit so that you can pay bills while out of work. This should cover up to 70% of your average weekly wage at the time of the accident, subject to a cap. The state adjusts this cap annually to keep up with the cost of inflation.
To get your workers' comp benefits, report the accident to your employer and file a claim. Better yet, contact an experienced workers' compensation attorney for help. They can handle the paperwork correctly and expediently so you do not accidentally jeopardize your claim. A lawyer can also help you file an appeal with the Oklahoma Workers' Compensation Commission if the insurer denies your claim.
Filing a Lawsuit For Compensation
Workers' compensation may not be your only option for pursuing compensation after a gas field accident. You could also file a lawsuit in certain circumstances. Here are a few hypothetical examples of when you might have grounds to sue:
A subcontractor caused an explosion, and you suffered burns.
You were hit by a motorist while transporting equipment from one site to another.
Your employer intentionally put your health and safety at risk.
The equipment you were using had a fundamental flaw, making it unsafe. The equipment's manufacturer or designer may be responsible for your injury.
A lawsuit allows you to pursue compensation for a wide range of losses not covered by workers' comp insurance. This money can cover a range of actual damages to compensate you fully for your harm. Actual damages are divided into two general types of compensation:
Special damages: Also called economic damages, these cover losses with a dollar-and-cent value, like medical bills and lost income.
General damages: Also called non-economic damages, these cover intangible losses like trauma and loss of enjoyment of life.
Your attorney can build a case against the at-fault party and gather evidence to prove the case. They may negotiate a settlement for you or even take your case to trial.
What is the Average Settlement For a Gas Field Injury?
The injuries you suffer in a gas field accident can change your life. You may be rendered permanently disabled and unable to live independently. Exposure to toxic materials could cause a life-threatening disease or illness, like cancer or a respiratory disease. Burn injuries are especially dangerous, as they carry a high risk of infection. Treatment for gas field burns can be long and painful. Many people may require multiple surgeries and skin grafts. These variable outcomes mean an "average" settlement figure might not tell you much about how much your case could be worth.
Why Should I Hire a Lawyer for My Gas Field Accident Case?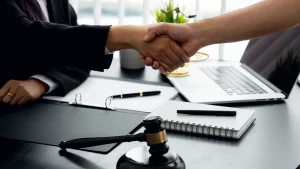 A workers' compensation lawyer can be a critical ally as you seek the compensation you deserve during this difficult time. First, they can file your claim for you, so that you don't have to worry about potentially costly mistakes. They can also appeal if your employer or their insurer denies your claim. Your lawyer can also prepare the appeal for you and gather supporting evidence.
Your lawyer will become even more helpful if you have grounds for a third-party lawsuit. They can gather evidence against the at-fault party and build the case against them. Your attorney should be able to properly value your case to demand maximum compensation on your behalf. Once they have done so, they can negotiate a settlement or take your case to trial if the other side won't make a fair offer.
Your Oklahoma gas field injury attorney also protects your interests. They can communicate with the other involved parties for you, like the defendant's lawyer or insurance company. You can rest and recover in peace knowing an experienced advocate is on your case.
Abel Law Firm Helps Injured Gas Field Workers
The Abel Law Firm legal team has more than 150 years of combined litigation experience to put at your disposal. We work with injured gas field workers like you and focus on seeking the maximum compensation they deserve. Our success is why we've been named Oklahoma's Best Personal Injury Law Firm for two years in a row and have hundreds of satisfied clients. Moreover, we also believe in giving back to our Oklahoma communities, so we donate our time and skills to the non-profit organization Oklahoma Lawyers for Children.
As your lawyers, we can help you appeal a workers' comp claim denial or file a lawsuit for damages. You can ask us questions, and we'll give advice tailored to your unique situation.
Have you been hurt in a gas field accident? Contact us today by calling (405) 239-7046 for a free consultation.