If you were involved in an accident due to another person's negligence, reach out to Abel Law Firm to discuss your case. You might be entitled to compensation for your medical bills, lost wages, and other incurred expenses.
An injury can leave you facing physical, financial, and emotional struggles. Whether you are involved in an accident on someone else's property or are injured in a car crash, you may require extensive medical treatment to heal. It is your right to hold the at-fault party liable for their actions and seek compensation for your losses.
At Abel Law Firm, our legal team will review the circumstances of the incident to determine who was at fault and create an effective strategy to hold them accountable. We can file an insurance claim and negotiate a settlement on your behalf. Additionally, our trial lawyers have experience taking cases to court when necessary.
You can depend on our Stillwater personal injury lawyers to fight by your side for the justice you deserve. We will do our best to try to reach a favorable outcome in your case so you can recover financially after the accident and move forward with your life. You will have a dedicated team in your corner to advocate for your rights until the end. 
For a free consultation, call Abel Law Firm at (405) 239-7046 today and learn more about what we can do for you after an accident in Stillwater.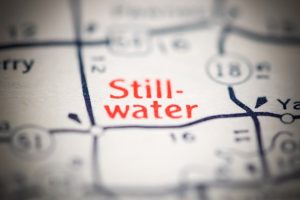 Our Practice Areas
Abel Law Firm has represented clients in personal injury cases since 1976. Our attorneys have over 130 years of combined legal experience. We handle various types of personal injury cases, including:
If you were injured by someone else's negligence, call Abel Law Firm to discuss the available legal options. You won't have to face this complicated process alone. Our Stillwater personal injury lawyers can take on the responsibility of your case from start to finish so you can focus on healing.
Compensation You Can Seek Following an Accident
If you suffer injuries in an accident caused by someone else, you might be able to pursue compensation through an insurance claim. If you were at a friend's house and their dog bit you, you could file a claim with their homeowner's insurance policy. Car accident victims can seek a settlement by filing a claim with the at-fault driver's auto insurance carrier.
The compensation you receive should cover the losses you suffered from the accident, such as:
Medical expenses

Property damage

Loss of enjoyment of life

Mental anguish

Permanent scarring or disfigurement

Lost wages

Lost future earnings

Pain and suffering
In a lawsuit, you can also pursue punitive damages. However, you must provide clear and convincing evidence of the at-fault party's reckless disregard for the rights of others. Punitive damages are designed to "punish" the at-fault party for excessive recklessness or negligence.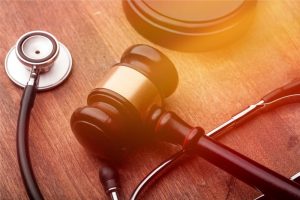 Deadline to File a Lawsuit
If you decide you want to sue the negligent party for the injuries they caused, you must comply with the statute of limitations on personal injury cases. This is the amount of time you have to initiate your lawsuit in civil court. Oklahoma follows a two-year statute of limitations for personal injury cases. That means you have two years from the date of your injury to file suit if you want to pursue compensation.
Contact Us
If someone else's negligence caused your injuries in an accident, contact Abel Law Firm to get started on your case. We will aggressively seek the maximum possible compensation to compensate for your present and future losses. If your actions didn't contribute to your injury, you should not be forced to pay out of pocket for your expenses.
Call (405) 239-7046 for a free consultation with one of our skilled and knowledgeable Stillwater personal injury lawyers.