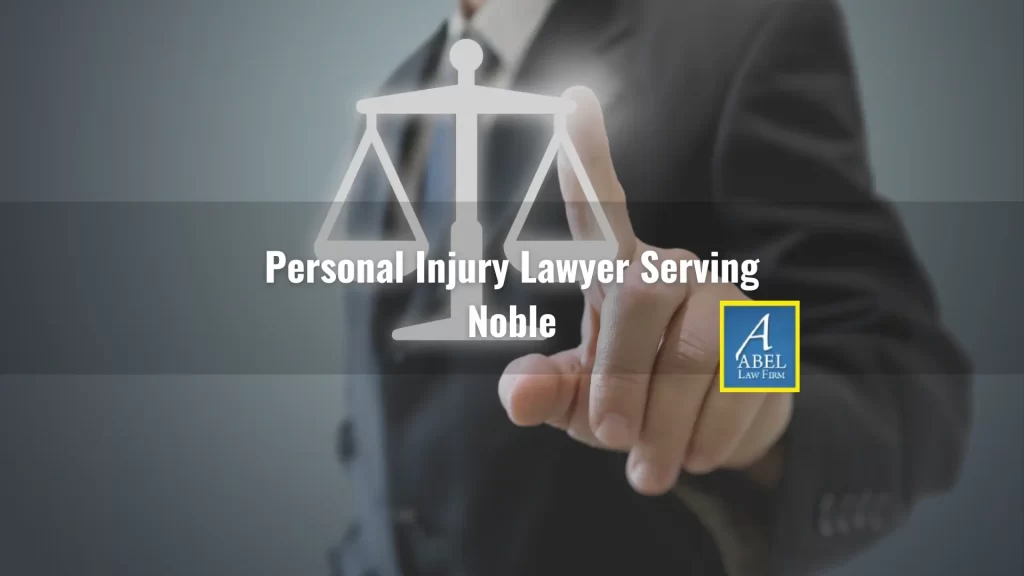 Noble Oklahoma is known as the "Rose Rock Capital" of the world. High concentrations of barium sulfate in the soil cause the formation of rose rocks. Noble offers its citizens small town living within minutes of the Oklahoma City metropolitan area. Despite Noble's charms, sometimes you need experienced Noble personal injury lawyers.
Unfortunately, no matter how beautiful or unique the location is, accidents can happen. If you were injured in an accident that was not your fault, you could be entitled to compensation. Yet, insurance companies do not make the process of acquiring that compensation easy. Since 1976, the Noble personal injury attorneys of Abel Law Firm have provided their clients throughout Oklahoma with legal representation of the highest standards.
Testimonials from our clients attest to our dedication and commitment to each case we handle. Our team understands that the aftermath of an accident can be a challenging time in life, and we believe that you should not have to face it alone.
We understand the financial, physical, and emotional burden that happens after an accident-related injury that wasn't your fault. Our team will fight hard for your right to fair compensation. Contact our office today at (405) 239-7046 for a free consultation and case evaluation.
How an Experienced Noble Personal Injury Attorney Can Help
After an accident that was not your fault, you may be approached by an insurance adjuster representing the at-fault party's insurance company. These individuals will often seem like they want to be your friend. However, it is important to know that their job is to gather evidence that disproves your claim.
They may ask you to answer questions about the accident or to give a recorded statement. It is in your best interest to refuse to answer questions until you have an attorney present. When the insurance company recognizes they are dealing with a person inexperienced in insurance negotiation, they may use a variety of strategies to reduce their cost. They'll think that since you don't have a lawyer, you won't know the difference.
One of those strategies is to make an initial lowball settlement offer and hope that you will accept the money. When you work with an attorney from our team, we can offer a professional estimate of how much your case might be worth. Knowing this is essential when you are negotiating a settlement with the insurance company.
There Is a Time Limit to File Personal Injury Lawsuits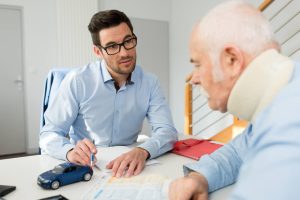 While the legal team at Abel Law Firm understands that compensation cannot make up for your injuries or property loss, it can help pay your medical expenses and lost wages. This can make recovering from your injuries just a little bit easier. The law provides legal recourse when people put others around them in unnecessary danger. However, there is also a legal time limit you must observe to file a personal injury lawsuit.
This time period is dictated by the statute of limitations. In Oklahoma, a person injured in an accident has two years from the date of the accident to file a lawsuit in court. If you wait longer than the two-year deadline to file, the court could dismiss your case without hearing it, and you may relinquish your rights to seek justice in court.
Types of Cases Our Noble Personal Injury Lawyers Handle
If you are injured in an accident that was not your fault, you need a skilled Noble personal injury lawyer to represent you while you pursue fair compensation for your injuries and losses. There are many types of accidents that can result in injuries. It's crucial that your attorney understands the nuances in case law that are specific to your situation. This helps during negotiations with an insurance company or when you are presenting your case before the court.
These are just a few of the areas in which our legal team has experience:
Types of Available Compensation
After an accident-related injury, you may have questions about the types of compensation that may be available. If negotiations with the insurance company are successful, you may secure compensation for economic and non-economic losses in the settlement.
Economic losses are objective and verifiable costs from your accident-related injury. These can include things like your medical expenses, lost wages, and lost future income. Non-economic losses are subjective costs, such as disfigurement, loss of enjoyment of life, and pain and suffering.
When negotiations with the insurance company are not successful, you may choose to pursue a personal injury lawsuit. If the court finds in your favor, your award will include economic and non-economic "damages" or compensation.
In rare cases, the judge or jury may also award punitive damages. This is not compensation for your injuries but rather a punishment for the defendant's malicious or intentional actions that caused the accident and injury.
Why Choose Abel Law Firm?
Abel Law Firm began under the strong and experienced guidance of senior partner Edwin D Abel in 1976. The firm was established with the sole goal of serving individuals who had been injured because of someone else's negligent actions. T. Luke Abel is now the managing partner who guides a skilled team of lawyers and support staff with a strong history of results for their clients.
Not all attorneys have the same skills or experience, so it is important to choose the team that can best represent your interests. Our attorneys are aggressive negotiators with insurance companies, and tenacious litigators should your case go to court.
We also recognize the stress that an accident-related injury imposes on your life. We'll handle your case with understanding and compassion and with the goal of helping you recover your health, your finances, and your ability to enjoy life.
Your Case is Our Priority
We understand that every case is unique, and we'll make it our mission to understand yours. The strategies we'll develop to aggressively represent you are customized to your situation. There are laws in place to protect people who have been put at risk because of someone else's negligent behavior.
Unfortunately, many people assume that a personal injury lawsuit may cost too much money or take too much time. They may miss out on recovering financial compensation for their injuries and recovering their financial stability.
Even a minor injury that could feel like an inconvenience now may ultimately cost a lot of money. To protect your right to compensation, it is crucial that you consult with a Noble personal injury attorney as soon as possible after you are injured.
The legal team at Abel Law Firm will give you a clear and honest answer about your case after reviewing your details. We can discuss the specifics and advise you about your options so you can decide what you want to do.
Contact Our Accomplished Noble Personal Injury Lawyers Today
If you or someone you loved has been injured in an accident that was not your fault, contact Abel Law Firm today. We recognize that accident-related injuries often come with anxiety, pain, and a financial burden. A lengthy recovery may threaten your income, making it impossible to live the life you want.
Our experienced Noble personal injury lawyers believe you should not bear the financial burden of someone else's wrongdoing. Call us today at (405) 239-7046 to speak with a legal professional about how we can help you pursue fair compensation. Put us to work for you today.