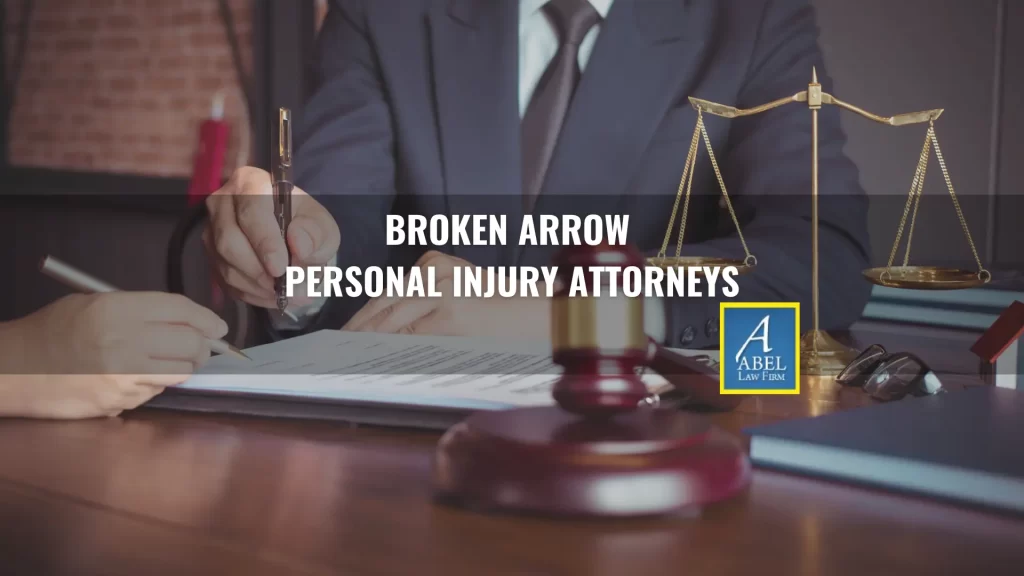 At the Abel Law Firm, we understand how difficult it can be to recover from a serious accident. When negligence and recklessness affect the lives of others, victims should not have to suffer the consequences alone. Whether you have been injured by another person, business, or entity, you deserve compensation for your losses, and the Abel Law firm can help. If you have suffered an injury because of another party's negligence or recklessness, you may be eligible to receive compensation for your losses. Call a Broken Arrow personal injury attorney from the Abel Law Firm at (405) 239-7046 today to schedule a free case evaluation.
Practice Areas
When another party's actions result in serious injury, the responsible party should be held accountable. Depending on the circumstances of your case, they may be liable for your losses. The Broken Arrow personal injury lawyers of the Abel Law Firm have the experience and resources needed to assist you with the following types of cases:
Personal Injury – Personal injury law involves cases where a person has suffered harm due to another party's actions or negligence. It covers a wide range of situations, from slip-and-fall accidents to product defects, with the goal of providing compensation for the injured party for medical expenses, lost wages, and other losses.
Auto, Truck, and Motorcycle Accidents – Lawyers at Abel Law Firm handle cases involving motor vehicle collisions. Whether it's an automobile, commercial truck, or motorcycle accident, we aim to secure compensation for our client's losses due to someone else's negligence.
Medical Negligence – This type of case occurs when a healthcare provider, such as a doctor or hospital, fails to meet the appropriate standard of care, harming the patient. We pursue claims for misdiagnoses, surgical errors, medication mistakes, and other forms of medical negligence.
Nursing Home Abuse – We stand up for the rights of elderly individuals who have suffered from physical, emotional, or financial abuse in nursing homes. Our mission is to hold accountable those institutions that fail in their duty to provide safe and respectful care.
Construction Accidents – We handle cases for workers who suffer injuries on construction sites due to unsafe working conditions, equipment failure, or neglect of safety regulations. Our goal is to ensure they receive fair compensation for their injuries and losses.
Insurance Disputes – Sometimes, insurance companies refuse to pay rightful claims or offer less compensation than an injured party needs to cover their losses, failing to uphold their contractual obligations. In such cases, we represent clients in disputes with insurance companies to secure the benefits they deserve.
Premises Liability – This area of the law pertains to cases where an individual sustains injuries on someone else's property due to unsafe conditions. Whether it's a slip and fall at a grocery store or a dog bite at a neighbor's house, we pursue compensation from the property owners for the injured person.
Product Liability – When a product is defective and causes injury, the manufacturers or designers should be held accountable. We handle claims involving defective products, from faulty appliances to dangerous pharmaceuticals, aiming to secure compensation for our clients' losses.
Wrongful Death – In instances where negligence or misconduct leads to the loss of life, we represent the deceased's family in their fight for justice. Our attorneys seek compensation for their emotional suffering, lost income, funeral expenses, and other losses related to their loved one's untimely death.
A successful personal injury case can result in the victim receiving compensation for all related medical expenses, property damage, pain and suffering, lost wages, or wrongful death.
How Do I Prove the Other Party Was At Fault?
Establishing the other party's fault is crucial in a personal injury claim. This process involves collecting evidence to prove that the other party acted negligently or recklessly. Evidence can include:
Accident scene photos
Witness statements
Police reports
Medical records
A seasoned Broken Arrow personal injury attorney will collect evidence in a thorough investigation of the incident and build a compelling case on your behalf.
Frequently Asled Qiestions
Should I See a Doctor if I Only Have Minor Injuries?
You should always seek medical attention after an accident, even if you believe your injuries are minor. Not all injuries are immediately visible or painful. Conditions like whiplash or a concussion can have delayed symptoms but significant consequences if not treated early.
Additionally, a medical professional's documentation of your injuries is crucial evidence should you pursue a personal injury claim. Without such documentation, the insurance company may argue that your injuries resulted from an unrelated incident. A seasoned Broken Arrow personal injury attorney can further explain the importance of medical documentation in your specific case.
What Factors Influence How Much Compensation I Will Receive?
Each case is unique, and the amount of compensation you can expect to receive will vary accordingly. Several factors determine the financial outcome of a personal injury case. These include:
The severity of your injuries
The impact of your injuries on your life and work
Your medical expenses
Whether your injuries have led to permanent disability
The level of the other party's fault
Whether you shared any responsibility for the accident
A skilled and knowledgeable Oklahoma personal injury attorney can explain how these factors apply to your case.
Can I Handle My Claim Myself?
While you can choose to handle your personal injury claim yourself, it's crucial to understand that personal injury law is complex. Furthermore, insurance companies are vested in minimizing your claim to limit the money they must pay. If you do not have strong representation, the insurance adjuster will employ various tactics designed to undermine your claim.
Moreover, focusing on filing a legal claim can be particularly challenging while recovering from the trauma of an accident-related injury. A knowledgeable Broken Arrow personal injury lawyer will have the knowledge and experience to negotiate with insurance companies and fight for the compensation you deserve, allowing you to focus on your recovery.
Why Choose Abel Law Firm For My Personal Injury Case?
Your choice of personal injury attorney can make all the difference. Choosing Abel Law Firm means choosing a team of dedicated attorneys who will fight tirelessly for your rights. We have over 150 years of combined legal experience and a deep commitment to our clients and community. As a family-led firm, we understand the importance of empathy and compassion and aim to be the strong support you need during this challenging time.
With us on your side, you can trust that you have a team of professionals who are dedicated to the community. Our lawyers work on such local initiatives as Living Hope Ministries, Living Faith Ministries, and Variety Care. Our team genuinely cares about the lives of our clients, and we are ready to put our passion and skill to work for you.
What Is the Deadline for Filing a Personal Injury Claim?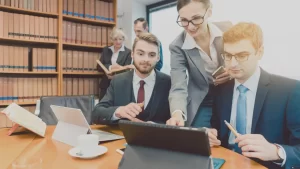 Oklahoma's statute of limitations provides a two-year deadline for most personal injury claims. That means you typically have two years from your injury to file a lawsuit. However, exceptions may apply in some circumstances, and acting promptly is essential. Call a knowledgeable Broken Arrow personal injury attorney as soon as possible to discuss the specifics of your case and ensure you don't miss the deadline.
Contact Us
Contact the Abel Law Firm today to learn more about your legal rights and entitlements. Whether you need an aggressive attorney willing to fight for your rights or a legal professional to assist you with settlement negotiation, we can help. Contact our Broken Arrow personal injury attorneys today at (405) 239-7046 to schedule a free initial consultation.