If you suffered an injury or illness due to someone else's negligent actions, do not hesitate to call Abel Law Firm for legal assistance. You might be entitled to financial compensation for your medical bills and other incurred expenses. With over 130 years of combined legal experience, our team can provide the representation you need to hold the at-fault party accountable for their misconduct.
The Edmond personal injury lawyers of Abel Law Firm have seen the financial toll an accident can take a victim's life. Our team has the knowledge and resources to help you pursue the compensation you need to get you back on your feet.
For a free consultation, call Abel Law Firm at (405) 239-7046 right now and learn more about what we can do for you after an accident in Edmond.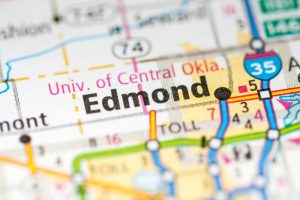 Personal Injury Cases Abel Law Firm Can Handle
At Abel Law Firm, our legal team has represented accident victims since 1976. We have the experience and skills to take on a wide variety of personal injury cases for our clients, including:
If you were injured in any of these scenarios, reach out to Abel Law Firm immediately for a free consultation.
Common Injuries Suffered in Personal Injury Accidents
The severity of someone's injury often depends on the circumstances of the accident. The most common injuries seen in personal injury cases include:
Spinal cord damage and paralysis
Internal bleeding and organ damage
Cuts, bruises, and burns
Electrocution
Soft-tissue injuries
Scarring and disfigurement
Psychological trauma
Back and neck injuries
Loss of limb
Repetitive motion injuries
The economic burdens faced by many accident victims can be overwhelming. If your actions didn't contribute to the accident, the at-fault party should be financially responsible for your injury and all resulting losses.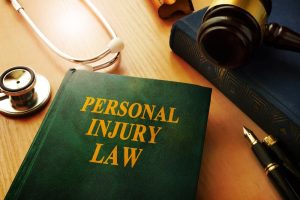 Compensation Available in a Personal Injury Case
You can file a personal injury claim or lawsuit if someone else causes your injury. The amount of available compensation will depend on multiple factors, including the type of accident that led to your injury. For example, you can file a claim with another driver's auto insurance carrier if they were at fault for a car crash.
The compensation you receive should compensate for your past and future losses, such as:
Medical expenses
Permanent scarring or disfigurement
Lost wages
Lost earning capacity
Property damage
Mental anguish
Loss of enjoyment of life
Pain and suffering
In a lawsuit, you might also be able to seek punitive damages. Punitive damages are designed to punish the defendant for their actions. You must show clear and convincing of the at-fault party's reckless disregard for others' rights for a jury to consider awarding punitive damages.
Personal Injury Frequently Asked Questions
Abel Law Firm knows a personal injury case can be a huge undertaking. It requires following various state laws and procedures. It can be a confusing process to tackle when you're trying to recover from your injuries. We have answered some of the most commonly asked questions we receive so you can adequately prepare for what's ahead.
Is there a deadline to file a lawsuit?
Yes. Oklahoma follows a two-year statute of limitations for most personal injury cases. That means you must file your lawsuit within two years of the accident date if you want to seek compensation for your losses.
What happens if I was partially at fault for my injury?
If your actions contributed to the accident in any way, the jury could reduce your monetary award by your percentage of shared fault. For example, if you suffered $100,000 in losses, but the jury finds you were 20% at fault, you could receive no more than $80,000 in compensation. If you're 50% or more responsible for your injury, you will be prohibited from financial recovery.
How much does a personal injury lawyer charge in legal fees?
You might worry about the cost of seeking legal representation following an accident. You're already paying for your medical treatment and other costs and can't take on additional expenses. At Abel Law Firm, we take cases on contingency. We don't collect any of our legal fees unless we recover compensation for our clients.
Contact Us
If someone's negligent actions caused your injuries, contact the dedicated and experienced Edmond personal injury lawyers of Abel Law Firm. We will review your case during a free consultation and advise you of your available legal options. You will have an aggressive legal team in your corner to fight for you. Call now at (405) 239-7046 and let us get started on your case.