Ed Abel Named
Oklahoma City Personal Injury Litigator of the Year
Ed Abel was awarded the Litigator of the Year award as recognition of his tremendous success in the courtroom defending the lives of Oklahomans, and his unique service as a true son of the State of Oklahoma. He has won some of the largest verdicts in Oklahoma's history, and he and his team have successfully argued against harmful tort reform laws in the state Supreme Court. His impact is so widespread across the state that Governor Mary Fallin declared May 1st as "Ed Abel Day."
Get a free case review
Oklahoma city

Personal Injury Lawyers
About The
Abel Law Firm
Since 1976, the experienced trial attorneys at Abel Law Firm have provided top-notch legal representation to clients across Oklahoma. Senior partner Edwin D. Abel established the firm with the goal of serving those who've been injured due to the negligent actions of others. Now under the guidance of Managing Partner, T. Luke Abel and backed by a skilled team of attorneys and support staff, Abel Law Firm stands ready to help individuals and families across the state get the compensation and justice they deserve if they've been hurt.
We have handled a wide variety of injury claims from motor vehicle accidents, slip-and-falls, nursing home abuse or neglect, construction accidents, and more.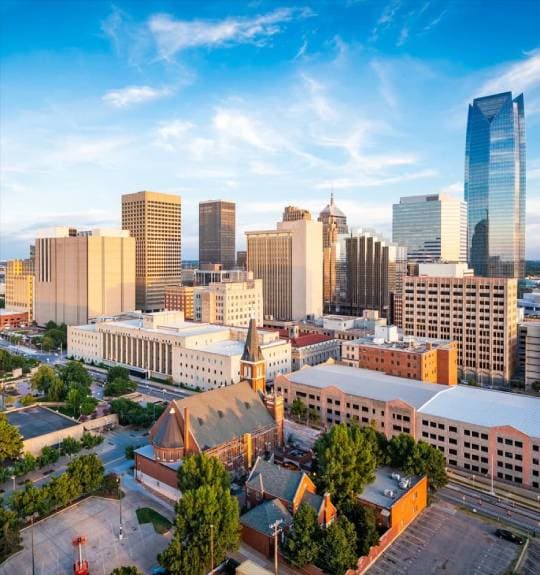 Our satisfied clients in communities including Oklahoma City, Broken Arrow, Enid, Moore, Norman, Lawton, Tulsa, and beyond will attest to our commitment and dedication to each case we handle. It is our goal to help you get back on your feet after a severe or catastrophic injury accident. We also fight for families who've lost a loved one due to someone's reckless or intentional acts. If you need a qualified, and experienced attorney on your side, contact us right away for help
Trust
Abel Law Firm

With Your Case
Every year, a shocking number of people in Oklahoma City are injured in preventable accidents.
People who fail to behave responsibly do terrible harm to unsuspecting victims. Distracted drivers cause massive traffic collisions. Negligent pet owners fail to prevent their dogs from biting innocent people. Careless property managers allow dangerous conditions on their premises. Suffering an injury can already be traumatic, painful, and costly. It can feel even worse knowing that your injury never should have happened in the first place.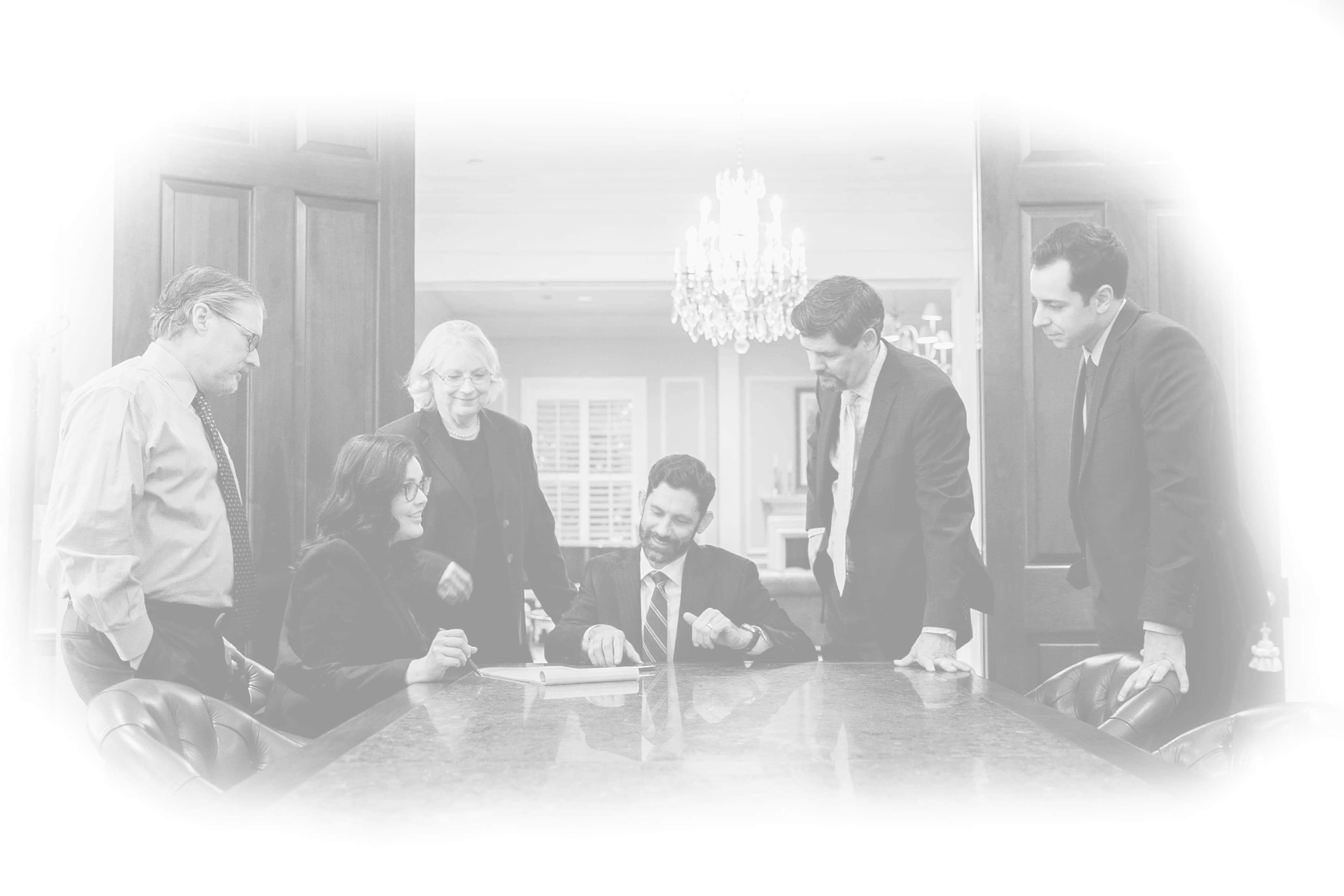 Thankfully, individuals injured by someone else's negligence do have legal recourse. At Abel Law Firm, our dedicated OKC personal injury lawyers fight to secure financial compensation for our clients. If you have been injured in an accident, you might find yourself in serious financial distress. You may be forced to face high medical bills, lost work wages, emotional suffering, physical pain, and even lifestyle changes.

With the help of a personal injury lawyer, you can recover the costs of your injury from the responsible party. The law specifies that we all have a serious duty to not put those around us in unnecessary danger. For example, drivers are expected to pay attention to the road and store owners should be sure the conditions in their building are not dangerous. Those who fail in this duty can be legally required to pay damages to anyone they have injured.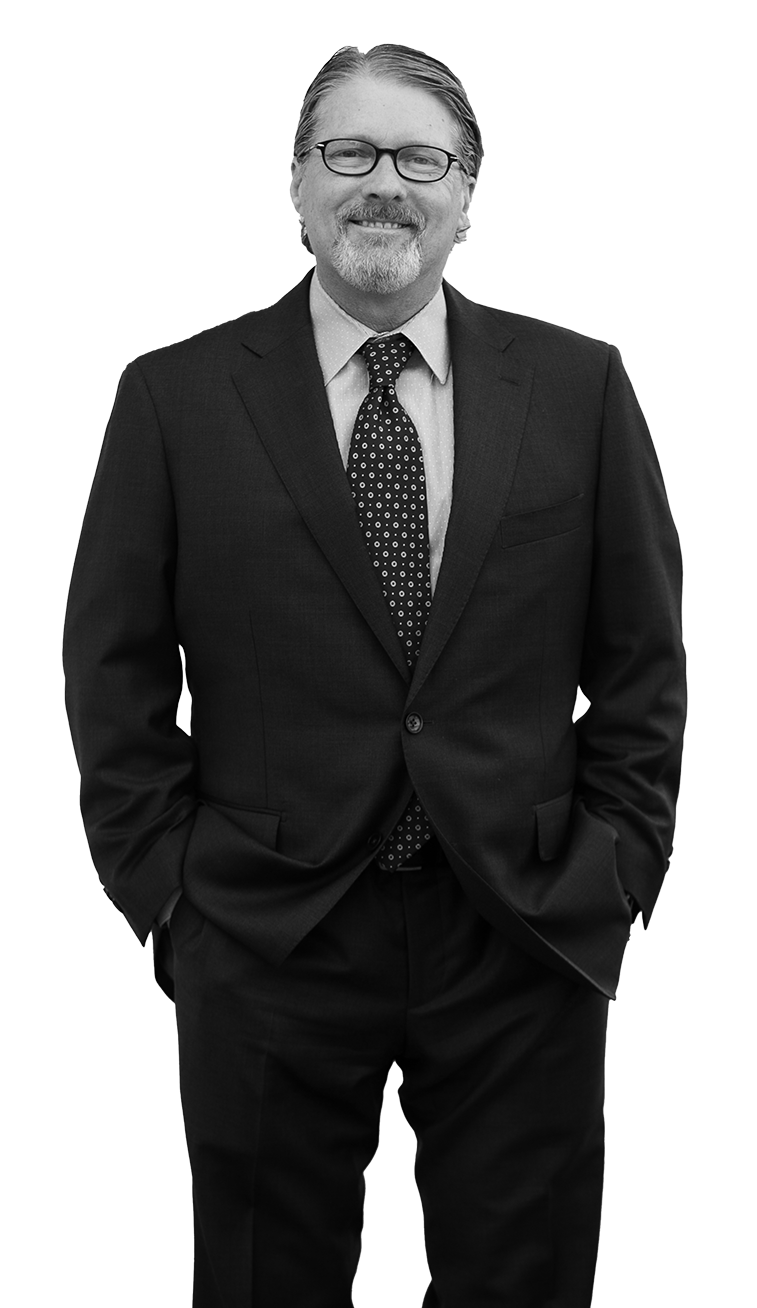 Real Stories from Real Clients
My wife was in a car accident and suffered some injuries. Even though the driver had admitted fault, it was a very stressful situation for us. Working with Abel Law Firm was the best decision we could have possibly made. Luke was very professional, and best of all he eased our worries throughout the process. I would highly recommend using Abel Law Firm to anyone that was in need.
I would like to take this opportunity to praise and thank Ed Abel and his wonderful staff. When I lost my husband due to a wrongful death accident I was blessed to get Abel Law Firm to take care of all the legal needs at hand. They were very professional and very friendly. Thank you. I am very grateful in many ways.
When I found myself in the position of needing to find an attorney to handle a personal injury claim, I was overwhelmed with the entire process. Dacia immediately put me at ease in our first meeting. Every subsequent contact I had with Dacia, Ed or anyone on staff at the Abel Law Firm helped restore my faith in humanity. It seems a tall order, but as small as my case was relative to others, I was never made to feel less important. Every injury impacts the lives of the individual and their family and friends. Dacia understood that and dealt with me with the utmost professionalism and sensitivity. I would not hesitate to recommend Dacia, Ed or any of the attorneys at the Abel Law Firm to my closest family and friends. Thanks,
After having an automobile accident with multiple injuries in Oklahoma and residing in Pennsylvania my wife and I were concerned about locating a Law Firm in Oklahoma to handle our injury case. We contacted a well established Law Firm in Philadelphia and after researching the Law Firms in Oklahoma they advised my wife and I to contact the Abel Law Firm. What a blessing. Beginning with the first phone conversation, the Abel Law Firm put us at ease and we were confident Ed Abel and family would do their best to help us. The Abel Law Firm worked very hard and won our case. From start to finish my wife and I were treated like family and we are happy to say we have very good friends in Oklahoma. We would like to thank the Abel Law Firm and the Abel family for their help and friendship. Thank you,
I don't think that the Abel Law Firm and everybody who works there could have been any nicer and helpful to me and my family. Not only are they terrific and intelligent lawyers but awesome people to know. Not just my lawyers but everyone there were great people. They did everything possible to help us and our case and without them we couldn't have accomplished anything or settle for what we did. Even though it was a bad situation that led us to meet them I had a good experience learning and working with them. We became friends and they continue to help us even after our case was over. We couldn't of had any better attorney or made better friends. I will forever be grateful and thankful to Abel Law Firm.
I have known Ed Abel for several years, he has done my legal work for me. He has always done a very good job for me. He is very trustworthy and always there when you need him. His staff is excellent. I would recommend him and his staff to anybody that needs legal work done
Dear Mr. Abel, thank you for your kind assistance regarding my Unum case. Thanks
My experience with Abel Law Firm was excellent. Ed Abel and Kelly Bishop did everything in their power to make things right for me. They made everything come out right. I would refer them to anyone who needs help. Thank you
My brother Noel was in a farming accident in December of 2005. His left arm was completely severed and is paralyzed from the chest down. We had to look for an attorney that would be able to get him a settlement from the insurance company. My family's thoughts were never to get as much money from the company as we could to make Noel rich, but to try to get something so that financially he would be able to receive medical care when he needed it. After this accident we will most definitely need medical care for the rest of his life. This was the first time that we had to find an attorney for any reason and we were very nervous.Ed Abel was referred to us by another attorney. We chose him without knowing anything about Abel Law Firm but since my family had never had to hire an attorney before we really didn't know what we should be looking for before hiring one. I had always heard people say that if an attorney felt like they had a good case, they would work harder to win than if they felt there was a good chance they would lose. It made sense to me because why would someone work so hard for something when the outcome may not be very good for them. They would want to spend more time and effort if they were going to make a lot of money from that case.Ed Abel, Kelly Bishop, and every other attorney from Abel Law Firm along with every other employee there such as the legal assistants. etc. proved to be very caring people. They worked so hard for my family and were very caring. The first time we were going to rneet with then I was very nervous. I did not want to go into a lawyer's office. I didn't know what they would think of us. I wondered if we were dressed rig ht, or if we looked okay. After all they are attorneys. That was the only time I was nervous to be around them. Ed Abel and the attorneys at his firm are wonderful people. We felt that they truly cared about my brother Noel and my family. We established a relationship with them that I will always be thankful for. Not only did they win Noel's case out of court which will allow Noel to be financially taken care of and allow him the medical care that he needs but we built a friendship with them that will last forever. Noel and I along with my mother felt like they were really interested in our lives. I know Noel enjoyed talking about sports with Ed and Kelly. The last day we met with them, Ed's wife came to meet us. It was such a wonderful feeling to know that Ed would invite his wife to come meet Noel. It proved that he truly cared.When we would call the office, they were always so kind. Corey Hulsey is also a wonderful lady. She helped us so much. Even now with the case over, I still call or email with questions and they are still so helpful.Thank you,
A good lawyer must have many qualities which may not be immediately obvious. Here are some things to consider:
He must already be a successful attorney. Don't pick a lawyer based on price.
He must be convinced your case is just. A good lawyer won't take your case unless he is convinced he has a winnable case.
Regardless of all the bad lawyer jokes, a good lawyer is honest. He will investigate a case thoroughly and won't get involved until he can justify, from external sources, your claims.
It doesn't hurt if he is a Christian.
A good lawyer is thorough to the extreme. He will check, re-check, and check again all parts of a case. I remember thinking my lawyer was a little redundant at times. I am glad he was!
The Abel Law Firm meets all these requirements, in my opinion. If I ever need another lawyer, God Forbid, Ed will be my choice.
To Whom it May Concern, I am writing this to give my wholehearted recommendation for the Abel Law Firm. My wife, Samantha, was killed in a car accident on April 15, 2008. When tragedy like this strikes there are a myriad of issues to deal with. The issue I felt least prepared to deal with was the impending legal issues that were far beyond my scope of expertise.It was in the midst of this trepidation that I was referred to the Abel Law Firm and specifically to Ed Abel. I can say without a doubt that this was one of the most fortuitous meetings of my life. My two years of journeying through this process have been difficult and, at times, gut wrenching, but I cannot imagine having gone through it without the help of Ed and his team. When I think of Ed and his team I think of three words: character, competence, and compassion.The character of the team at Abel Law Firm is beyond reproach. Ed Abel and Kelly Bishop were honest with me in every way and always put my needs at the forefront of every issue. They acted with integrity toward myself, my wife's family, and every other group they had dealings with in our process. It is difficult to describe how much trust mattered to me in this situation. To know that the person I was dealing with had this type of integrity was an enormous blessing.While character is chief in my mind in any relationship it cannot cover up the issue of competence. I was extremely impressed with the overall competence and quality of work shown by Ed Abel and Kelly Bishop in regards to my case. They knew the law and the relevant cases intricately. I also found that in our mediation the other law firms had already heard of Ed and treated him with the level of professional respect that one can only gain from years of excellent practice. I slept well at night knowing that my case was in the hand of competent professionals.This last characteristic might seem a bit odd when describing a relationship with your law firm but it was incredibly important to me. The compassion shown to me at the Abel Law Firm was tremendous. For someone who has dealt with these situations many times Ed never acted as if my situation wasn't significant. The severity and all encompassing nature of my loss was continually acknowledged by Ed and his team. I was given dignity in my grief and they made the process as gentle as it could possibly be. This compassion and respect for the condition of human grief allows Ed and his team to see the whole picture and provide help well beyond legal expertise.The Abel Law Firm was on my side in my most desperate time of need and I will never forget it. They worked diligently to ensure that my case was brought about to the most favorable resolution for my family and me. Along the way they cared for me and provided guidance throughout the process that was priceless. I appreciate this group in ways that are difficult to express but will continue to sing their praises in every way possible.Grace & Peace,
Ed and Luke, I wanted to let you know how much I appreciate all that your team has done for my family and me. I wish there was another way besides simply saying "thank you" to show my gratitude. This has been a very long four years that we have been fighting this battle, and I am so thankful God blessed my family with your team to represent us. You have always been positive and honest with us, providing comfort and support from the very beginning. Because of this, not only do I have great admiration for you, but I have always kept full faith and trust in your guidance. Without your representation, I do not believe our case would have been a success. You have made it possible for my dad and Tammy to leave us one last gift in this lifetime. I sincerely hope that you are as pleased with the outcome as we are. Please know that your family and firm will always be in our thoughts and prayers.With love and gratitude,
Dear Ed and T. Luke Abel: Thank you so much for all the work you did for my family. I know I have told you a million times, but I just cannot express enough how grateful I am for your team. You have been a blessing to my family and I am so glad Kevin hired you guys. You have now made it possible for us to process our loss and have some closure. I wish you could have met my parents they were truly amazing people and I miss them so much. But I am hoping now that others recognize the wreck was not Kelley's fault I can begin to heal. If there is anything I can ever do for you please let me know. I owe you more than money can pay. Though we have a professional relationship I feel I have gained you as friends. I hope you have a good trip home and I hope you recognize how amazing your family is in and out of the court room. I am so blessed to have met you all. I hope that if you do make a trip back to Idabel that you will give us an opportunity to say thanks once again. Thanks again,
Mr. Abel: Words cannot express how grateful I am of all the time, effort, concern you and your staff have put into my case, thanks from the bottom of my heart forever
Thank you very much for representing me regarding my automobile accident insurance case. Your excellent office staff responded to our every request and call with kindness. Mr. Abel, you and your son are simply the absolute best team. You handled our case superbly. You met our every need and question professionally. We strongly recommend you for any future needs.
Dear Ed, Please accept our family's gratitude for your firm's legal representation and support in the matters surrounding the tragic death of our son Ryan in an aviation accident. We have been so overwhelmed by grief and the physical consequences of Ryan's loss that I simply do not know how we would have managed otherwise. The firm's legal expertise, professionalism, and significant resources, as well as your compassion, wise council, and leadership have been a Godsend to our entire family during this difficult time. The outcome we have now concluded is one that honors Ryan's memory. There has been an effective and comprehensive accounting of the factors contributing to his death which is so very valuable to all of us who loved him. Additionally, his young family has meaningful financial assistance for the future. Remarkably, you were able to lead us to this outcome in spite of significant obstacles. The facts of the case were complicated necessitating experts in multiple fields to gather and analyze. Yet, with the firms' resources this was accomplished at a very modest cost. Likewise, the matters of law were extremely challenging in the case. However, our case consistently prevailed over opposing pre-trial legal actions lasting over a year. Please extend our special thanks to Kelly Bishop in this particularly outstanding effort.
Ed, I wish you could have met and known Ryan. I believe you would have liked him and, more, found him worthy of this firm's efforts on his and our behalf. Words are not enough to convey our gratitude. Thank You.
You never think you'll need an attorney, but choosing T. Luke Abel to represent us was the best thing we did. He always took our calls, answered every question, and made every decision ours. You can't fake caring, he cared about us and our case, we thank him from the bottom of our hearts. I would highly recommend Luke and Abel Law Firm.
Luke Able is one of the most compassionate, and determined lawyers I have ever encountered. Since 2019, he has been fighting for our case every day. He has helped me and my family when it wasn't his job to help us. He has kept me informed on all of the court decisions and made sure that I understood the things that were happening. If I ever need an attorney again, I would absolutely without a doubt pick Luke Abel and I recommend him to everyone.
I called Abel Law Firm to handle my case after an accident. I had several broken ribs and I didn't have the energy to deal with insurance. John Ditmars handled everything and got a great settlement. I didn't have to worry about anything! The peace during my recovery was priceless.
Luke and his staff were wonderful throughout dealing with my claim. They were quick, responsive and knowledgeable. If I needed to use an attorney again, I'd definitely go back.
Dascia worked tirelessly on my behalf as did all those I spoke to during the time I was a customer. I was pleased with her & would recommend Abel Law Firm.
Hiring Abel law firm was the best choice I could have made. Such a genuine hard working group of people that are honest and very accessible. They are Based in OKC and I live in Orlando FL and had no issues at all. Need a lawyer Luke is definitely the guy!! 10 OUT OF 10 FOR SURE!
Extremely helpful people who care about their clients. I am extremely satisfied with their work. I hope I am never in a position to need legal help again, but if I'm put in that situation Abel Law Firm will be who I call.
Handled my case expertly. Quick and clear communication! And was very open and transparent about everything! 10/10 would recommend to anyone in need of legal help!!
We chose to go with the Abel Law Firm after working with another firm for almost 2 years and getting no results. Luke and his team settled our case quickly and efficiently. They kept us informed, acted with the upmost professionalism and were overall just great to work with.
We couldn't be happier.
Luke Able has handled two legal matters for our family and we have always had a favorable outcome. Any phone call or email we had was always answered without delay. He went above and beyond for everything we needed. We are very grateful for his services and his high level of professionalism. We would highly recommend The Able Law Firm for any legal matter you might have.
I am glad so I selected Abel Law Firm to represent me. From the moment I met Dacia she was very professional and kind. She kept me informed throughout the whole process with my case.
Dacia went above and beyond thank you so much for everything. I would definitely recommend Abel Law Firm to anyone.
If you ever find yourself needing a personal injury lawyer, I promise you, this place is the absolute best! Everyone I talked to from the front desk, to my lawyer were all extremely caring and compassionate! I HIGHLY recommend this place!! I never in a million years thought I'd need a lawyer. After talking to many other companies, I came across this place, and I'm so glad that I did! My lawyer was Dacia Abel. I cannot say enough good things about her! From the very first time I talked to her, she was extremely caring and professional! She took over everything immediately, which was an extreme weight off my shoulders! Dacia made it possible for me to just focus on my physical therapy and recovery! I wouldn't have been able to make it as far as I have without her! Her taking care of that side of things just let me focus on healing. Any time there was an update on my case she would always call or email me. Any questions I had, they were always answered extremely quickly. I never had to worry about a single thing outside of my recovery! She handled everything. I'm extremely grateful for Dacia and the Abel Law Firm!
Great Company wish they had time for my lawsuit case but I know they are great and a lot of people I know love them
After my car accident I chose Abel Law Firm. Matt was absolutely fantastic. He recommended a few clinics and doctors that would see me after the accident. He kept in communication and made recommendations throughout the process. And he took the stress away from having to deal with the insurance company so I could concentrate on healing. Plus he negotiated a fair settlement. Definitely a great firm to work with!
My family and I HIGHLY recommend Abel Law Firm . Luke Abel and Kelly Bishop were the two attorneys who represented us in our malpractice/wrongful death lawsuit. We feel justice was served in our case. Our case was a complicated one but Luke and Kelly knew exactly what to do to help us. No amount of money will ever replace my wonderful husband who lost his life, but it will help his wife (myself) and our kids which is something that my husband would have done to provide for his family if he were still here today. So even though my husband is gone, he's still providing for us thanks to Luke and Kelly. I know my husband can rest in peace knowing his family is being taken care of in every way. Everyone at Abel Law Firm has become family to us. Luke was there for my family as my husband was passing away and called and checked on us and my husband constantly. He remained there for my three kids and myself since my husband's passing. If we ever needed anything or had questions about things we were preparing for throughout the case, I had many ways of getting ahold of Luke or Kelly day or night and even on weekends. I could contact Luke by email, text or by phone any time. He always answered back promptly. You won't go wrong at all by hiring this firm! I recommend them to anyone! Thanks Luke and Kelly for EVERYTHING you have done for my family. You weren't only there as our attorneys but you were there even when I needed a shoulder to cry on. I can't express enough how much that means to me. We will be life long friends and family. Thank you from the kids and I…we appreciate you more than you know.
HIGHLY RECOMMEND this firm! I was truly impressed with Luke Abel's level of dedication and true concern for me. Luke Abel, of Abel Law Firm, went above and beyond to provide superior service regarding my auto injury accident. Luke Abel is that attorney everyone hopes to find to represent them. He is quick to communicate with you and he never misleads you or "promises you the moon"! He is an honest attorney, a rare find!
I was consistently pleased with Luke Abel's character, level of integrity, and his honorable reputation! I'm not easily pleased or that trusting of attorneys, but Luke Abel changed my opinion! Abel Law Firm is who you want and need! You will not be disappointed! And thank you too, Brian Wolf!!!
Luke Abel, thank you for a job well done and one that went above any expectations I had!!!! I'm forever grateful to you!!!! You were a true God send!!! Thank you so much!!!😊
The Abel Law Firm is absolutely the best! I found them through a search of the top three attorneys in Oklahoma City. When I was hurt in a car accident, they were so caring that first day I walked into their office having no idea how to handle the three insurance companies involved. Luke walked me through everything, and with genuine care about my well-being, answered all my questions and was always available. He even checked in with me about my several months recovery progress.
We got through the settlement process with a very positive outcome and I would recommend Luke and his team in a heartbeat to anyone who is involved in a car accident and needs help dealing with the insurance companies!! Thank you, Luke, Ed, Corey and staff at Abel Law Firm for taking such good care of me over the last year!!
Luke Abel is extremely kind, caring and professional. What I enjoyed about my experience is that Luke didn't feel like a "lawyer". He is very personable, caring and understanding during the entire process. I had many challenges in my personal life during the time I was dealing with my car accident. Luke was patient and never stopped being there for me and my family. I'm just a regular person and never wanted to seek out a lawyer. Unfortunately, due to the negligence of a teenager, that changed. Luke is the best lawyer I've ever dealt with. I will not hesitate to recommend him to anybody who is the victim of a accident. Please, do yourself a favor and give his law firm a shot at helping you! You will receive celebrity treatment no matter the details, big or small, of your case.
Kelly and Luke really took the time to really listen and understand our situation. I asked tons of questions and they took time to explain how things worked and why this option was better than that one. They fought hard to help us I would recommend them anytime.
Luke Abel and the team at Abel Law has consistently gone above and beyond on my behalf. Communication has been clear, thorough, and timely. Time has consistently been taken to answer questions and concerns about my case as it progressed. I was always included in the process and the decision making steps. I would work with Luke Abel again as my immediate first choice given the opportunity, I can only speak highly of him as a professional. A pleasure.
We had a wonderful experience working with the Abel Law Firm. From start to finish they had our best interest in mind. We really appreciate the time they took to listen to our needs. They gave us great advice and lead us in the right direction. We felt very taken care of there. The staff are efficient and detailed oriented. Everything was done in a timely manner and for our best interest. We appreciate all the Abel Law Firm did for us.
It is clear to us why the Abel Law Firm has such a great reputation. We highly recommend them.
My son and I were in an auto accident when another driver ran a red light and we had a total loss on my vehicle, as well as some injuries that required medical treatment. When I was trying to settle for the replacement of my vehicle, I had quite a bit of trouble dealing with the insurance company of the person who hit us. I realized that insurance companies are experts and I had little idea of what to expect or what I needed to do to have our medical expenses paid for, and to be treated fairly according to the law. My wife has some connections to the Abel family and I knew they were people of integrity. I called Luke Abel and he explained to me the process and why it would be a good idea to let him handle the settlement. Luke and I corresponded a number of times by phone and many times by email. He was always prompt to respond to my questions. He was very helpful in helping me understand the process. He was easy to work with. I would not hesitate to call him again if I needed legal assistance. I highly recommend Abel Law Firm because of the friendly, high quality of assistance and advice my family received from Luke and Abel and the Abel Law Firm.
It was my sister that referred us to Abel Law Firm after we had a vehicle accident that the other driver was to blame. I went and visited with Ed Abel and they decided to take our case.
Afterwards, I asked a couple of attorney friends of the family if they had heard of Ed Abel and they both stated his firm was one of the most reputable and professional firms in Oklahoma City.
They were correct.
Outstanding diligence and communication from the firm is what we received. Luke Abel was always accessible and his staff friendly and helpful. Big thanks to Morgan at the firm for all of her help with my questions.
Ed and Luke Abel are very fair, clear, upfront and professional. We had never dealt with a law firm until the accident. We had no idea how the process worked and we are so thankful that my sister referred us to the best of the best…
My family and I appreciate the professionalism and diligence to which Abel Law Firm saw to the details of our case and prepared for trial. But, what was valued more was the ability of Luke and Kelly to make it seem as if our case was not just another case. As busy as they were, they were still available to walk us through the process and answer questions. However, what was valued most, was how Luke and Kelly fought for my family as if our tragedy was their own personal tragedy. And for that, I will forever be grateful.
I was in a horrific car wreck. I really needed to take care of myself and recover. I met with Luke, Ed and Cory. I felt comfortable asking them to take care of me. I went home and got well and Luke went to work on my case. He kept me informed. He was always there to answer any questions promptly. It was so nice not to have to worry about the legal aspects of my problem. We closed the case today and I couldn't be happier with the outcome. I trusted the Abel Law Firm to do what I needed and they did not let me down. They took good care of me.
I'm so thankful Abel Law Firm took my case. Luke Abel did a great job! My feelings changed from extreme anxiety to great admiration and trust as I watched Mr. Abel prepare and present my case. Whichever way the verdict went, I knew I was very well represented. Luke Abel was truly my advocate. Very best regards and highest recommendations to Luke and his colleagues, my dream team!
I'm so thankful that Luke and Kelly took my case . I have never experienced such empathy and care from a legal team before . They are very compassionate, professional and respectful. I highly recommend Abel Law Firm to my family and friends . I was pleased with the outcome of my case . This Law Firm is Awesome! Thank you to Luke and Kelly !
I was in a car accident with my Dad. We hired Abel Law Firm to take care of the legal aspects. We had prompt, complete, and caring service with Abel Law Firm. They got the case closed promptly and our bills were handled immediately. They answered any questions that we had immediately, and handled our case with courteous professionalism. I would recommend Abel Law Firm to any of my friends and family, and feel comfortable knowing they would be taken care of.
I never dreamed I would need a personal injury attorney, but who does? Kelly Bishop was my attorney in the firm. From the first meeting to the winning my case, he was always available, or one of the staff, to help me with any of my questions or problems I had. I appreciate how well he took concern for my well being. I could not have asked for a better firm. Everyone in the firm was always happy to help with any of my needs. Thank you Kelly and The Entire Staff at Abel Law Firm.
I would highly recommend anyone needing an attorney call Abel first!
I hired Luke Abel after a car accident that left me with a torn ligament in my foot. He came highly recommended by a few of my friends, and I can honestly say I would recommend him to anyone that needed an attorney to represent their best interests. One of the best things about Luke was the communication. Whenever I emailed him, he responded within the hour. If I called him and got his voicemail, he called me back the same day. Luke explained every step of the process and gave me great advice on what we should do next. He even negotiated with my medical providers to get a reduction in costs so I had more money in my pocket by the end of the process. Great attorney, great support staff, and overall fantastic experience.
I'm very pleased with the results and work done for us by Abel Law Firm. Ed Abel, his son Luke, and the rest of the staff were very professional, honest, efficient, responsive, and transparent throughout the personal injury claim process. Starting the claim and deciding where to get help was a big deal for us because we were confused and didn't know how to begin but they were very patient in addressing our concerns and answered all of our questions thoroughly. We trusted them and they delivered. I highly recommend their law firm and would not hesitate to have them represent us again.
I will personally recommend this law firm to anyone. They actually handled everything and made sure I got the care I needed. Even when I had issues with my car insurance, the tow company and the repair company….they handled it all for me. If you are reading this …STOP …AND CALL
At a very difficult time in our life we were referred to the Abel Law Firm, we had no idea were to start or what to do and they helped us out tremendously. We are so grateful to everyone involved in our case, especially Luke Abel. Words could never be enough to describe how truly thankful we are for them. Ed, Luke and Kelley are wonderful people!
Being represented by the Abel Law Firm gave our family a great sense of peace in a time of confusion and dispare. The entire staff exceeded our expectations in all areas. We were treated with respect and shown genuine care. The staff at Abel Law Firm is honest, hard-working, efficient, and effective. Thank you Mr. Bishop, Luke Abel, and Corey for taking care of our family.
If you are involved in a auto accident, contact this firm. I was very satisfied with them and Kelly Bishop, the lawyer that worked my case. Very professional and courteous, he always thoroughly explained everything. Told me anytime I had a question, don't hesitate to give him a call. Was extremely satisfied with the final settlement.
I was involved in a multiple car accident a year ago, at no fault of my own. I contacted Abel Law Firm after reading their reviews online. Matt was very kind and thorough, and did an incredible job. He even managed to put a little money in my pocket, which was completely unexpected. I highly recommend them!
We truly want to thank Luke Abel for his hard work and patience with helping us get through this chapter in our lives. You were always a call or email away (made sure we had a clear understanding what was going on at all time). Again, eventhough it was a long journey; we thank you for taking out the time to make sure every issue and concern was handled respectfully and professional.
Abel was very good to my family in one of the hardest times of our lives. They were very open with communication as well as being honest about the process and what our best options were. We couldn't have had a better outcome thanks to Abel Law.
My experience with Attorney Luke Abel and the Abel Law Firm has been very positive.
I was injured in a car accident in 2014, almost a year into medical treatment my doctor said I needed surgery to repair my injury. I was overwhelmed with medical bills and dealing with insurance companies when a mutual acquaintance referred Attorney Luke Abel to me. After my initial consultation I felt confident he could handle every detail and take the burden and worry out of my hands. Luke expedited my medical treatment and handled communications with all parties involved which allowed me to focus on my recovery. Each time I had a concern or question he would promptly respond and explain anything I did not understand. My case has been settled and I am very satisfied with the results; I know these results were only achieved because of Luke Abel.
I was impressed with both this law firm's diligence and their integrity. Dacia Abel, whom I dealt with after my initial consultation with her brother, Luke, is the consummate professional. She kept me up to date throughout the entire, lengthy process and always responded to my emails promptly.
I chose the Abel Law Firm because of their stellar reputation, and their team exceeded my already high expectations. Everything they did to resolve my case was completely honest and ethical. We've all heard of firms that employ their own "special" doctors for clients to see, so they can "document" highly exaggerated claims of injury. I would NEVER deal with a law firm that operates in that fashion. And I'm happy to report that Able Law never asked me to do anything like that.
I certainly wouldn't have ever received the settlement that I did without their services. And my conscience is clear because I know that everything was done by the book. My settlement was fair to all parties, and was based on nothing but factual, well documented evidence. (That was important to me. I've sat on a couple of juries and watched "ambulance chasers" try to sway the court with hyperbole.) The legal team at Abel Law put together such a well documented, air tight case that the insurance company didn't even want to take it to court. Now, THAT"S the mark of a great law firm!
Kudos, Ed Abel! You've established a stellar law firm and raised two great kids. My hat's off to you. I would HIGHLY recommend the Able Law Firm to anyone. If every attorney held to such high standards, the rest of us would have to find another profession to tell cruel jokes about.
Dacia Abel was amazing during our case. Very professional and informative. Definitely would not have gotten the settlements we did without her hard work. Communication was superb. We felt involved and updated every step of the way. Thank you!
Trying to handle a personal injury claim on my own was overwhelming, and Luke Abel provided the support and representation when I needed it most. He eased my worries and allowed me to carry on with taking care of my family while he shouldered the burden of making sure things were being handled in the best way possible for my benefit. I was treated with kindness and sensitivity and pure professionalism by each and every staff member, and I cannot say enough nice things about this firm. Special thanks to Morgan for putting in all the legwork when I just wasn't up for it.
I had a great experience with the Abel Law Firm. Everybody at the firm was friendly and helpful. Overall, they were very accommodating and followed though on everything they had promised. I believe their attorneys are the best in the business.
We are thankful for the service they provided to our family.
We were very pleased. Our representative, Kelly Bishop, advised us about everything we needed to know and educated us on how the process worked. He kept us informed every step of the way so we always knew where we were and how many steps were left. He told us how long each step would take. If something deviated from what we had been originally told, we got a call/email explaining what the delay was and how long it would take to complete. Although we live about 150 miles away from Oklahoma City, we were able to do everything via email. The firm is very easy to work with and the fees were very fair.
When someone helps you through the darkest chapter of your life, it is not likely you will believe you have said "thank you" quite enough.
Working with the Abel Law Firm, our family never had to wonder what was going on with our case, wait for a returned call, or an email to be answered. We were informed, advised, and counseled every step of the way. So, again for good measure: Thank you!
Luke Abel at Abel Law firm represented my family when we were involved in a car wreck. He was extremely professional, organized, transparent and empathetic. I cannot recommend him and the firm highly enough.
Attorney, Dacia & Legal Assistant, Morgan make a dream team! I have had the pleasure of working with them on two back-to-back motor vehicle accidents I was in. Making the decision to choose Dacia, with Abel Law Firm was the best decision I could have made following my first accident. Thankfully, neither accident was my fault, however, both did require me to have spinal fusions. I'm happy to report, both cases have been settled and closed out, with dual victories! Dacia is extremely knowledgeable and her professionalism, follow-through, follow-up and execution are second to none. You cannot afford to NOT hire Dacia, with Abel Law Firm for your motor vehicle case! Thank you!!!
When I was injured in an auto accident, I retained the Abel Law Firm to represent me. I had high expectations because of the fine reputation of this law firm. However, these high expectations were exceeded because of the high level of competence and professionalism of my counsel, Luke Abel, and the kindness, courtesy, and consideration which I received from Mr. Abel and his staff. When a close friend of mine was injured in an auto accident recently, I had no reservations recommending that she contact the Abel Law Firm for a consultation.
Our experience with the Abel Law Firm was and still is excellent. We are from Pennsylvania and were guided to the Abel Law Firm by a law firm from Philadelphia, PA. The Abel Law Firm took care of all our needs in Oklahoma and Pennsylvania. We would like to thank all of The Abel Law Firm team members for their help and friendship over the past few years, and we enjoy keeping in touch with them. Thank you again.
My experience with the Able Law Firm exceeded my expectations by leaps and bounds. I honestly can't say enough good things about all the individuals I came in contact with in their firm. Emails and phone calls were answered in a timely manner and they held my best interest at heart. Cordial, courteous, friendly and professional. I have and will continue to recommend them to others. Definitely great folks to work with.
My husband and I were very happy with ABLE LAW FIRM. they kept in touch with us either by phone or email. kept us in the loop about everything that was going on with our case. They helped guide up to make the right decisions about our case. This Law firm is an amazing. If i ever need a attorney or know someone who does i will make sure to call or have them call Able Law…. Thank you so much Luke you are awesome..
If you ever need an attorney and your in the okc area Dacia Abel is amazing she took care of me and really had my best interest in my mind always and I am definitely happy with the results I desired.
"I got frustrated in dealing with the insurance company so I went to Abel Law Firm. After dealing with Dacia and the rest of the Able Team I was stress free. They dealt with my claim quickly and always answered my questions with a quick response while steering me in the right direction!" Thanks Abel Law Firm!
Matt Wade handled my case with professionalism and yet he was very down to earth. He helped me know what to expect throughout the process and fought for me to get the best settlement for my case.
In 2015, I was the victim of a high-profile dog attack that made national news. I was viciously attacked by a dog during the performance of my duties as a law enforcement officer. Although the owner of the dog was entirely at fault according to the law, my civil case became extremely difficult because he did not have premises liability insurance. MOST attorneys would have come back with, "Sorry. Out of luck. Nothing we can do". Obviously, it is easier for both the client and attorney when the at-fault party has insurance. Unfortunately, that was NOT my case. Kelly Bishop stayed "in the game" for me. Even though the dog's owner retained an attorney, Kelly didn't flinch. He pressed on and we ended up getting a settlement that FAR exceeded my expectations. I am EXTREMELY pleased with Kelly and the Abel Law Firm. I have been in law enforcement for over 35 years and have worked with attorneys who show some degree of integrity, ethics and drive. And others – well, not so much. Why risk your case with a "Sorry, you're out of luck" attorney when this law firm will absolutely "max out" every available option to get you the settlement you deserve.
The communication and effectiveness of this office is the great, beyond my expectations. Luke was always available and responded back to any questions in a timely manner. The process was explained from the very beginning, so no surprises along the way or at the end of the case. Definetly recommend this team to anyone, regardless of case size it will be treated and handled professionally!
We are truly in awe of Ed Abel and the entire firm that took my husbands case and fought to get him everything they could. The amount of time, energy, and resources they put into our case is astonishing. During the 3 yrs it took to get our case to court Ed and the entire firm worked incredibly hard to get everything ready for trial. During this time they were always kind and compassionate knowing how devastated our family had been. We weren't just another case, they truly cared for our family. The sheer amount of work that goes into the trial is still so mind boggling, but they left no stone unturned and were prepared for every situation. Ed and his firm are all so respected by all people in their field. Each person spoke of Ed,his team and his family with such high regard and respect . They took a horrible accident that was life changing not only for my husband and myself but our children and brought us a victory we never even imagined. We now have peace of mind that we will always be able to take care of our children and all of Todds medical in the future. Todd can now focus on getting better and not worrying about how he will provide for his family. It wasn't just the financial aspect we won it was Todd being cleared of any wrong doing that gave him something back that no amount of money could. Ed you are truly an amazing man who has an equally amazing family. Thank you for all the time you gave us to answer questions when we would get worried or frustrated. Ed, Kelly, and Luke you were all truly rock stars in the courtroom! Each one of you blew us away! You guys fought hard and missed absolutely nothing. The respect we have for your knowledge, work ethic, your craft, and your family is so big there really aren't words to convey how blessed we feel that we picked you guys to take care of us.
Choosing Abel Law Firm was the best decision that we made. Very helpful and knowledgeable. Pointed us in the right direction when we didn't know which way to turn. I would recommend them to anyone that had any concerns.
After a hit-and-run car accident I was in, Dacia and Ed Abel really took charge and did a great job with my case. Their office is very professional and they took care of everything so that I did not have to spend my time dealing with paperwork and the insurance company. They are a great group.
My family and I used abel after our daughter was killed in a car wreck in june 2017..kelly, Luke, and the rest of the team was very precise and on point while we dealt with this tragedy. They were all very helpful and respectful and gave their 100% on everything. I STRONGLY recommend them to anyone!!!
My daughter was bitten by a dog and I couldn't be happier with the service I received from the Abel Law Firm. They were attentive to my every request and really made me feel like part of their family. I highly recommend them!
They did a great Job! Luke and his team was great. They made sure to keep me up to date the best they could. Would recommend them to family and friends! Thanks Luke!
Luke has been great from day 1 very courteous and responds very quickly to all questions.
Luke and team were excellent. They kept me involved and communicated thoroughly throughout the entire process.
The Abel family truly cares about their clients. I know them professionally and personally. They have integrity and a willingness to truly fight for their clients.
Everyone at Abel Law Firm truly cares about people. They went to great lengths to help me out, and I could never imagine going to anyone else in the future.
Dacia is so sweet, caring and understanding, I trusted her with the process and she delivered! I recommend her highly.
Thank you for everything you guys do for me . I don't have word to say how good you are. Thank you Dacia Abel . SIMPLE THE BEST 🙏
Great law firm , the plus when Luke Abel reached out to us to not just see if we're going to finalize thing's but to see how we were doing.
I'll like to thank Dacia for her time in assisting and answering my questions.
Very Professional staff. Also very helpful and patient. I recommend Abel to everyone.
Professional caring and compassionate people who will work hard to get Justice for you
Very courteous, knowledgeable and very helpful
Love them. They care about you and help you with everything
Very professional and kind
Abel Law Firm is 100% trustworthy!
Honesty respect and always there for the answers
Our experience with Luke Able was truly one of the most pleasant and professional we have ever had. My father's estate had a pending case which I was tasked with settling. At a very difficult time in our lives, Luke Able was patient and kind to bring us up to date on the case and helped us navigate unfamiliar waters for sure. It was amazing to me that every email, text or phone call received an immediate response…within 24 hours if not the same day! We're forever grateful for his efficiency in settling the case and will recommend this firm to anyone in need of representation in the future.
Why choose us?
If you've been hurt through no fault of your own, it is crucial to have a skilled & knowledgeable injury attorney at your side. Identifying and proving negligence can be challenging, and getting the at-fault party's insurance company to pay can be even tougher. While there are many personal injury law firms to choose from in Oklahoma, remember that your choice of firm matters. Not all lawyers have the same skills or depth of experience that ours do, and not all law firms have the same resources ours does.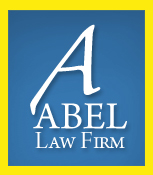 Impressive case results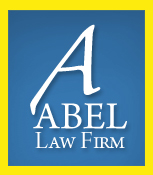 Awards & accolades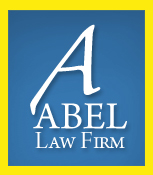 Newsworthy cases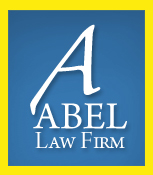 Thousands of happy clients
Our team brings not only skill and aggressive representation to each case we handle but also understanding and compassion for the lives of our clients and their families. We have seen it all, and we understand the impact that an injury accident can have on your health, your finances, your ability to enjoy life, and your family's stability. We make it our mission to get to know you, to understand your situation fully, and to do everything in our power to help you regain what you lost and move on with your life.
That's why so many people across Oklahoma have selected us to represent them, and why so many of our clients are referred to us by others who've worked with us. If you've been hurt, we want to hear from you, and we're available 24/7 to take your call.
Practice Areas
The reliable Oklahoma City personal injury attorneys at the Abel Law Firm have the knowledge and the skills necessary to take on a diverse variety of cases. With over 130 years of legal experience shared among our practicing attorneys, we can handle the nuances of each individual suit. Some of the personal injury cases we deal with involve: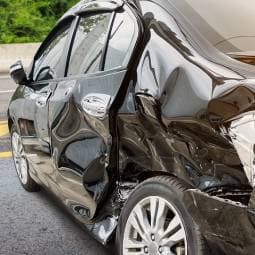 Car Accidents
Injuries from a car accident can be severe and even fatal. We are here to hold the responsible party accountable.
LEARN MORE

About Car Accidents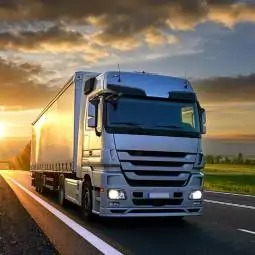 Truck Accidents
Don't go after the big trucking companies alone after an accident. We are here to help.
LEARN MORE

About Truck Accidents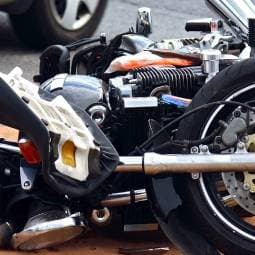 Motorcycle Accidents
Motorcycle accident injuries can be devastating. We are here to help you get fully compensated.
LEARN MORE

About Motorcycle Accidents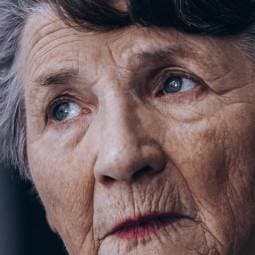 Nursing Home Abuse
We trust the staff in nursing homes with the care and safety of our loved ones. Any abuse in this environment is unacceptable.
LEARN MORE

About Nursing Home Abuse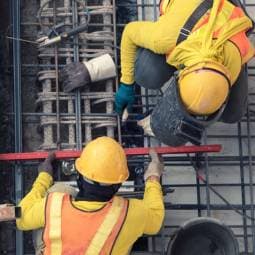 Construction Accidents
If you have been the victim of a construction accident, we can help you file a claim for the compensation you need.
LEARN MORE

About Construction Accidents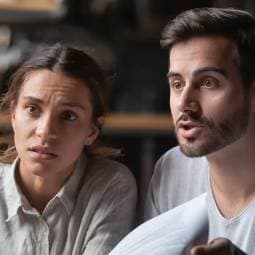 Insurance Disputes
We can help you file and pursue a claim to get rightful payment from an insurance company.
LEARN MORE

About Insurance Disputes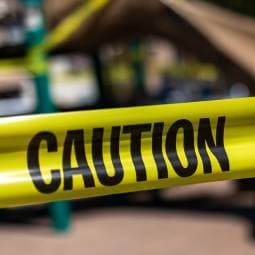 Premises Liability
Oklahoma property owners should be held accountable for injuries or illnesses caused by property dangers.
LEARN MORE

About Premises Liability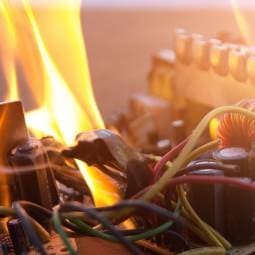 Product Liability
If you have been injured by a defective product, we can help you pursue compensation from the responsible party.
LEARN MORE

About Product Liability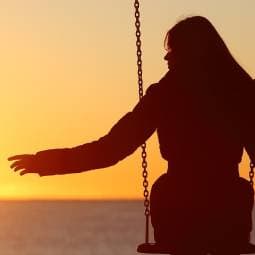 Wrongful Death
Losing a loved one is incredibly difficult, but you don't have to go through this time alone.
LEARN MORE

About Wrongful Death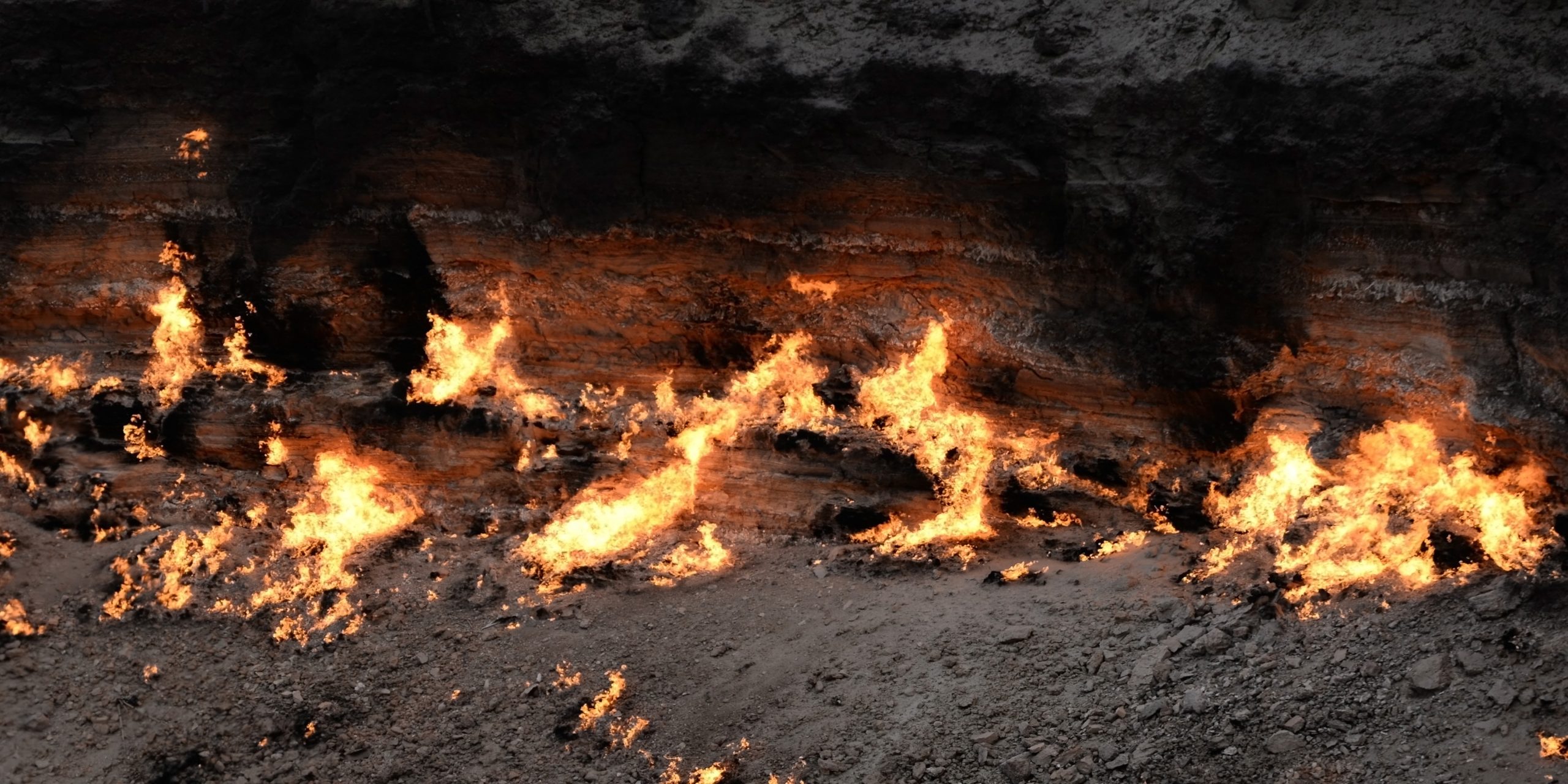 Gas Field Accidents
Gas field accidents can lead to explosions, fires, and environmental harm. Strict safety protocols are vital.
LEARN MORE

About Gas Field Accidents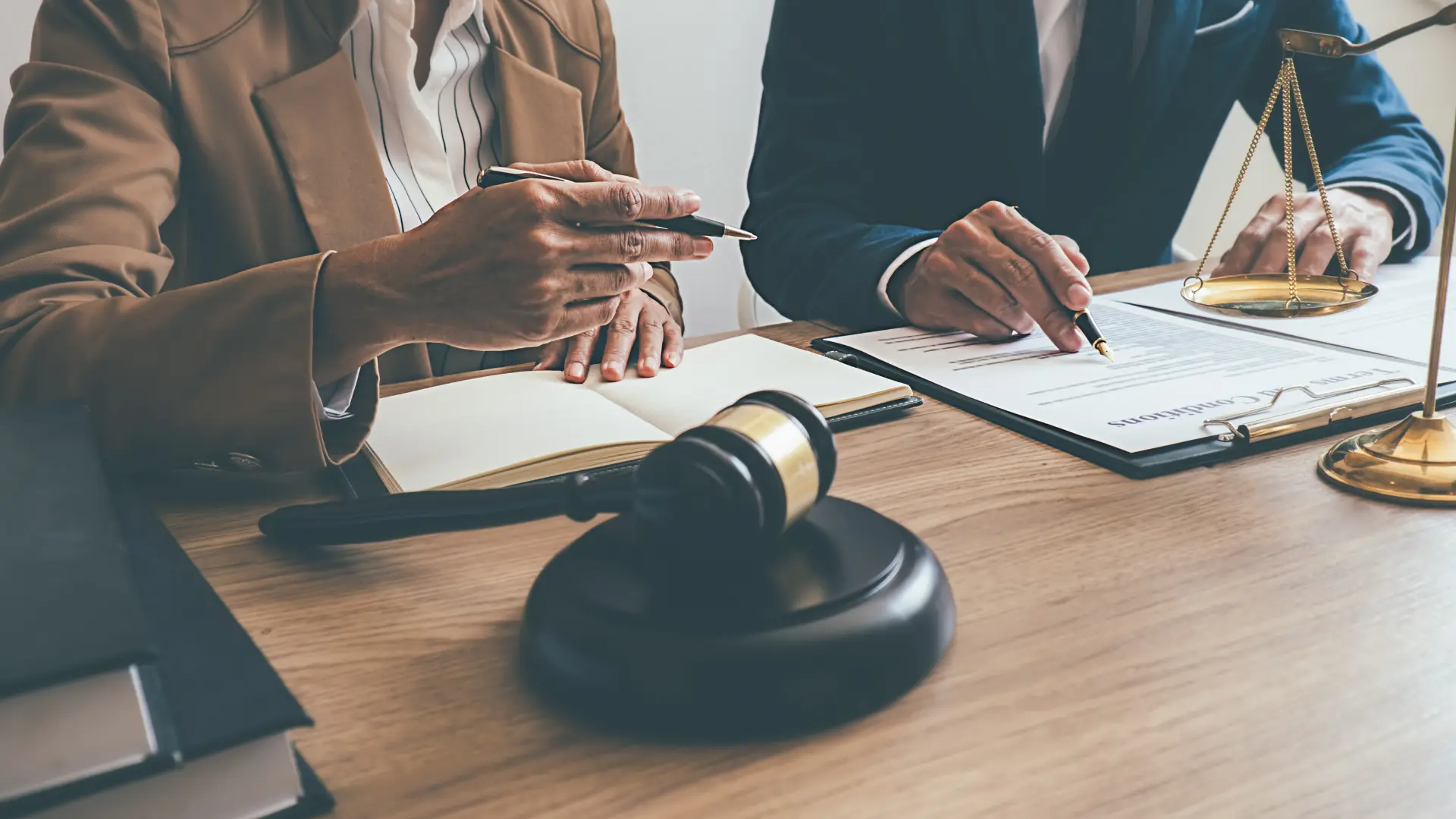 Oil Field Accidents
Oil field accidents pose grave risks—spills, fires, injuries. Stringent safety measures, training, and constant vigilance are imperative safeguards.
LEARN MORE

About Oil Field Accidents
Victims can be hurt in a wide variety of ways, but the bottom line is this: if someone else's negligence, carelessness, or recklessness caused or contributed to your injury, you can seek financial compensation. According to the law, we each have a duty to not put other people at risk. Employers should keep their employees out of unreasonably dangerous situations. Drivers should operate their vehicles carefully and respectfully. Surgeons should pay close attention to the medical needs of their patients. At any time, if someone's irresponsible actions cause you to get hurt, you may be legally entitled to monetary recompense.
Injuries in Oklahoma
An injury occurs when some external force harms you. For example, a broken ankle resulting from a dog attack would qualify as an injury but the common cold would not. It's important to remember that injuries are not necessarily visible or readily apparent. You could be injured when a hospital nurse gives you the incorrect dosage of your medication, making your illness worse or adding painful new symptoms.
Many Oklahomans each year suffer from injuries. Quite a few of these injuries are serious, requiring immediate medical attention and costly treatments. Automotive accidents are a leading cause of death and injury in Oklahoma. According to the Oklahoma Highway Safety Office:
694 crashes that led to an injury involved a driver distracted by an electronic device in 2015
2,229 people were seriously injured in alcohol-related auto accidents in 2015
854 motorcyclists were seriously injured in crashes in 2015
Car crashes are the cause of more than 650 Oklahoman deaths and more than 35,000 injuries each year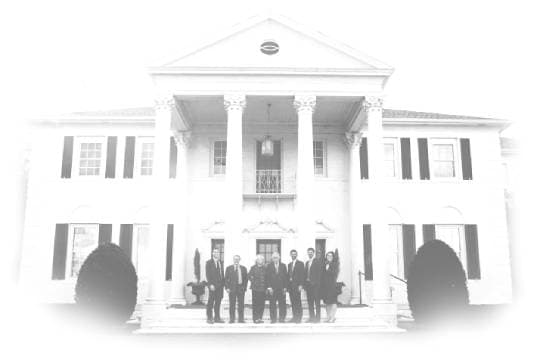 Personal Injury
Frequently asked questions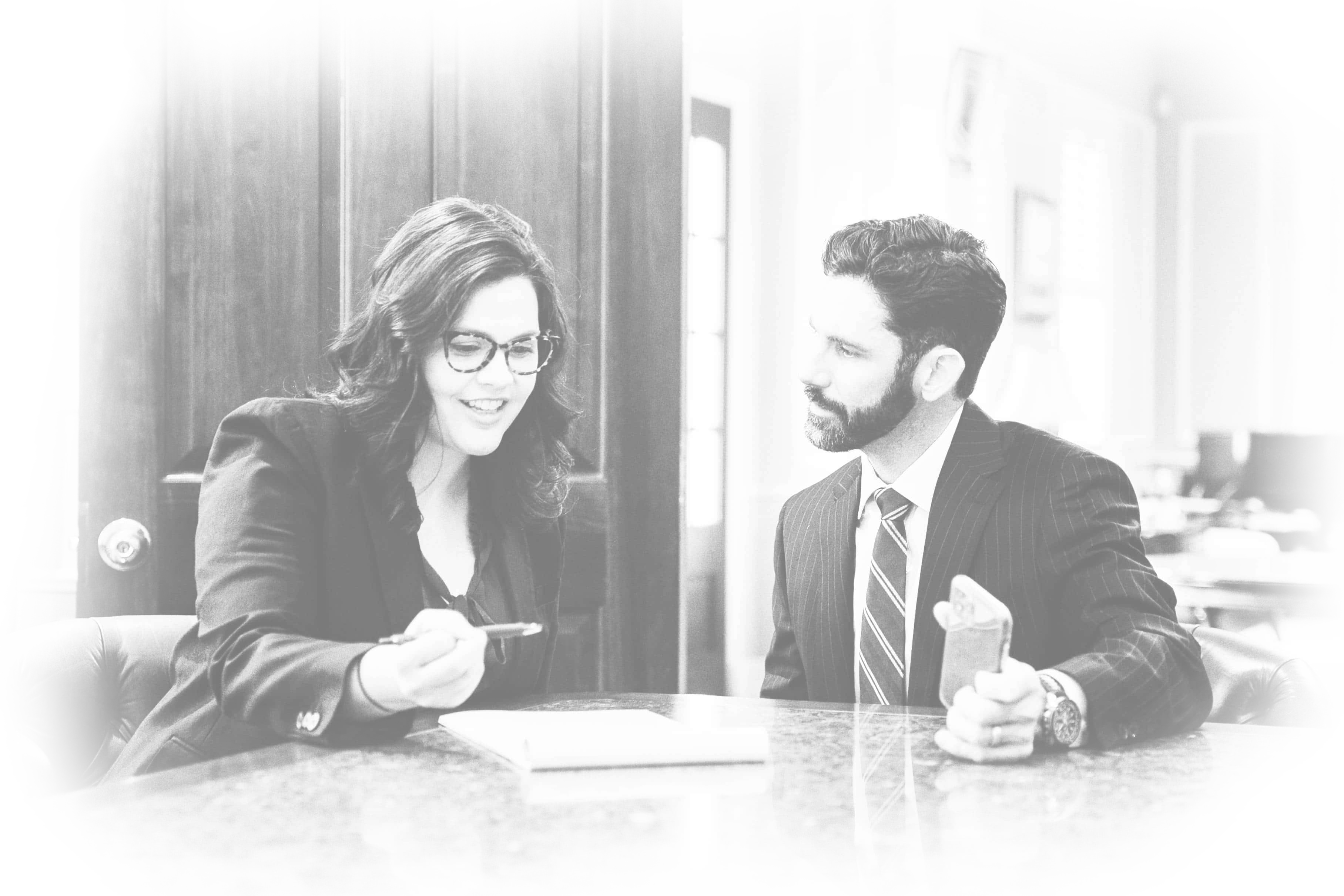 How much is my case worth?
Depending on the severity of your injuries, you might be able to recover substantial financial compensation. Personal injury law exists so that victims do not have to pay for the costs of an injury that someone else's negligence caused. You could recover the money you spent on a wide variety of injury-related expenses. For example, the courts might order the responsible party to pay you monetary recompense for: past and future hospital visits, the services of medical specialists, medication, physical therapy, counseling, lost work wages, vacation or sick days used for recovery, physical pain, emotional suffering, lifestyle changes, the lost capacity for work, and other costs.
Why should I seek compensation?
Many people assume that a personal injury case will cost too much money and take too much time. Even victims with a clear-cut case sometimes shy away from talking to an attorney, fearing hidden fees and reluctant to get caught up in courtroom drama. These individuals often miss out on recovering significant financial compensation for their injuries. An injury that seems a mere inconvenience now can wind up costing you a lot of money down the road. Altogether, it is safer to consult with an OKC injury attorney as soon as possible after you are injured. The personal injury attorneys at Abel Law Firm will be clear, honest, and open with you. We can discuss the specifics of your situation before you decide whether or not to pursue your case. Many people find that it's worth it to secure financial stability for themselves and their family after they have suffered from an injury.
Why should I choose Abel Law Firm?
Because we get results. Our accomplished Oklahoma City personal injury attorneys have a stellar track record of legal victories, and that means financial compensation for our clients. For instance:
We secured $15,000,000 for a victim who suffered the loss of a limb in an oil rig accident.
We won $12,800,000 for injuries caused by a defective Black & Decker product.
One product liability suit ended with $5,000,000 in damages when an innocent person died because of a certain medication.
We have a long list of high-damages victories because we fight to get our clients the maximum payout possible. We are proud to represent the victims of preventable accidents. No monetary amount can completely make up for your injury, but we want to make sure you are not financially burdened because of someone else's irresponsible, reckless actions.
Personal injury law differs greatly from criminal law. While criminal law involves cases brought by the government against an allegedly guilty party, personal injury cases are brought by private citizens or groups. These types of law also differ in their primary motivation. Criminal law strives to punish & rehabilitate through methods such as jail time and fine. Personal injury law wants victims of preventable accidents to be able to recover the costs of those accidents from the party responsible.
Latest Blogs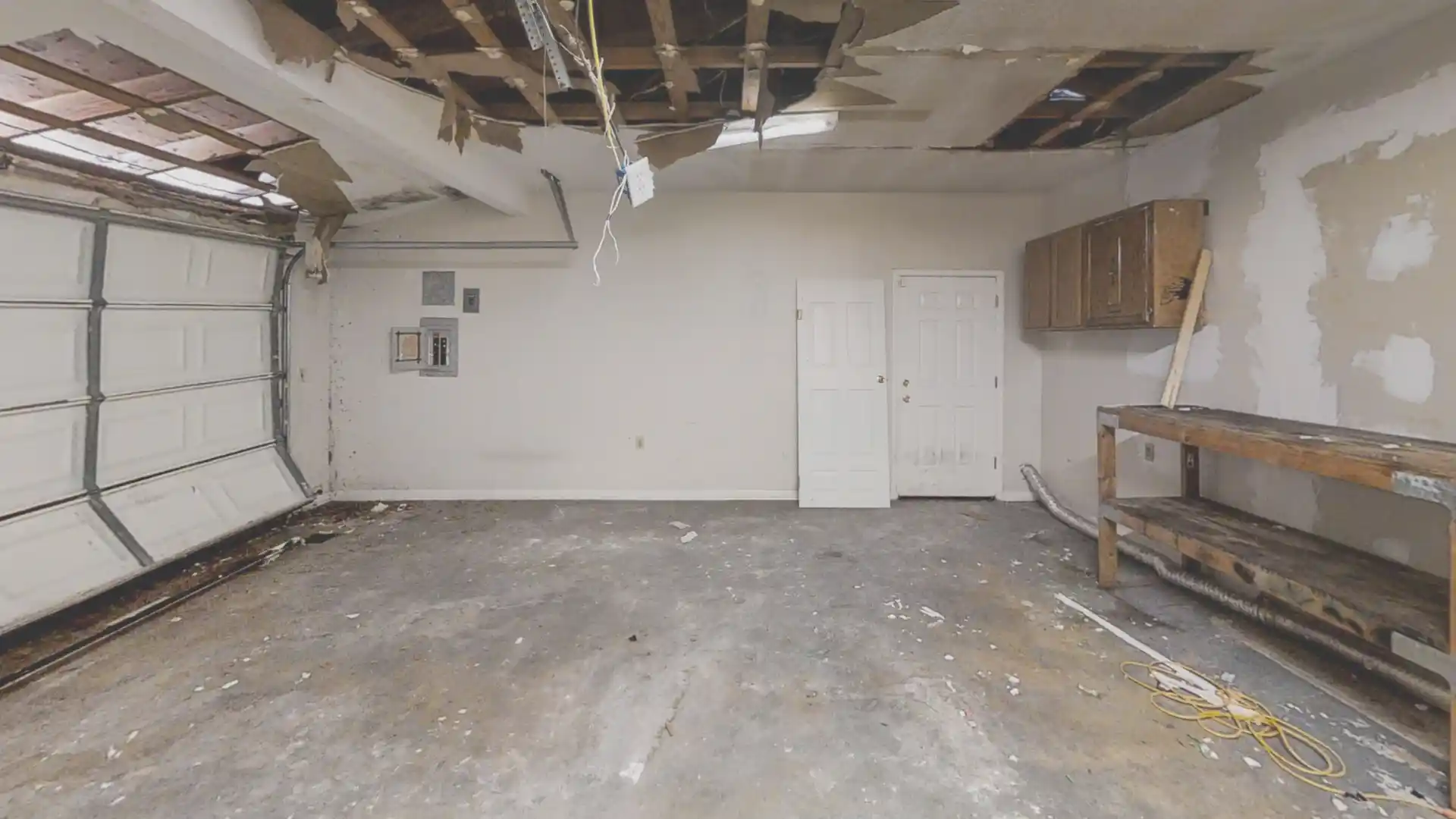 June 21, 2023
How to Prove Someone Damaged Your Property
Learn more

About How to Prove Someone Damaged Your Property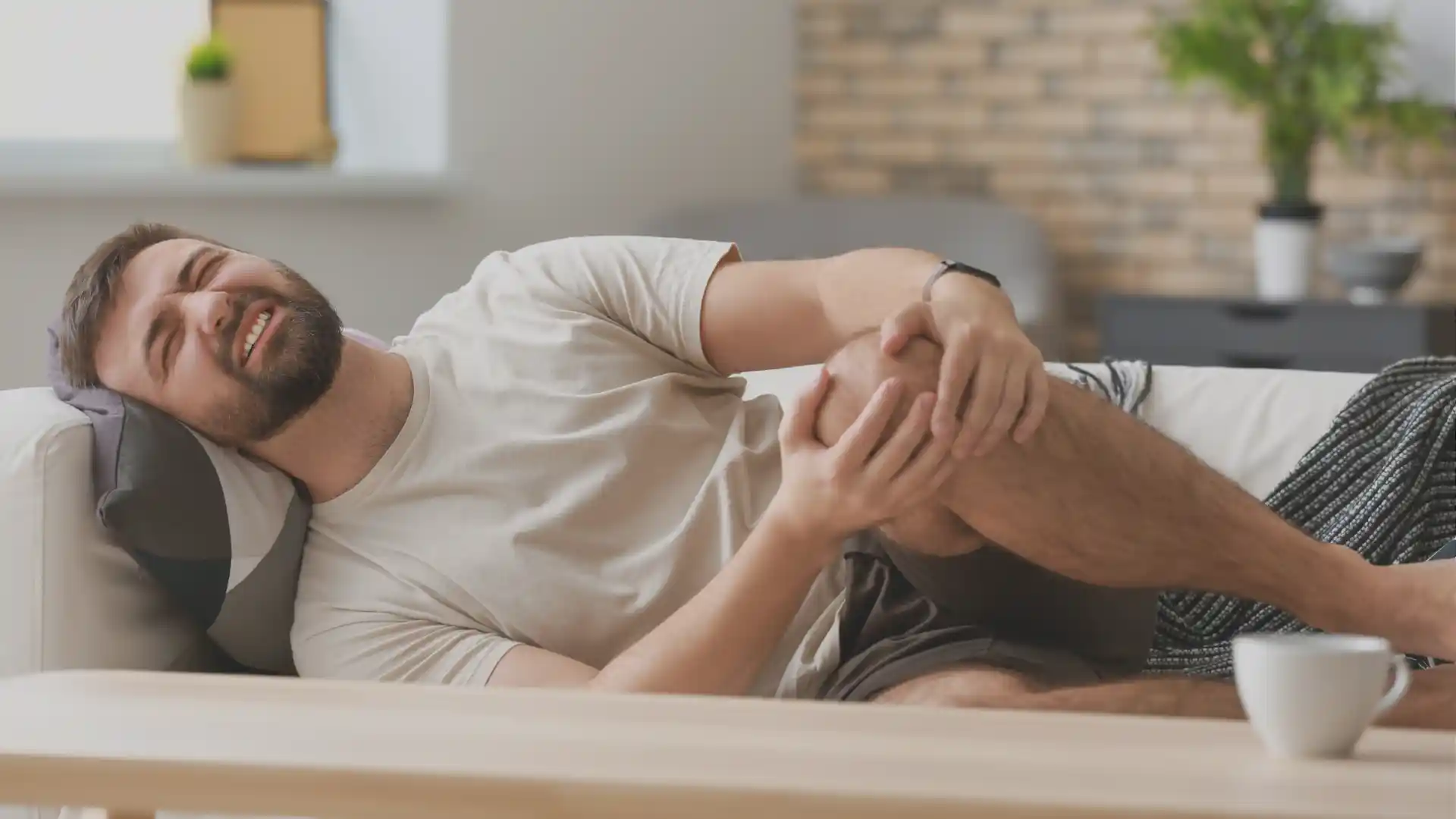 June 1, 2023
Suing for Pain and Suffering
Learn more

About Suing for Pain and Suffering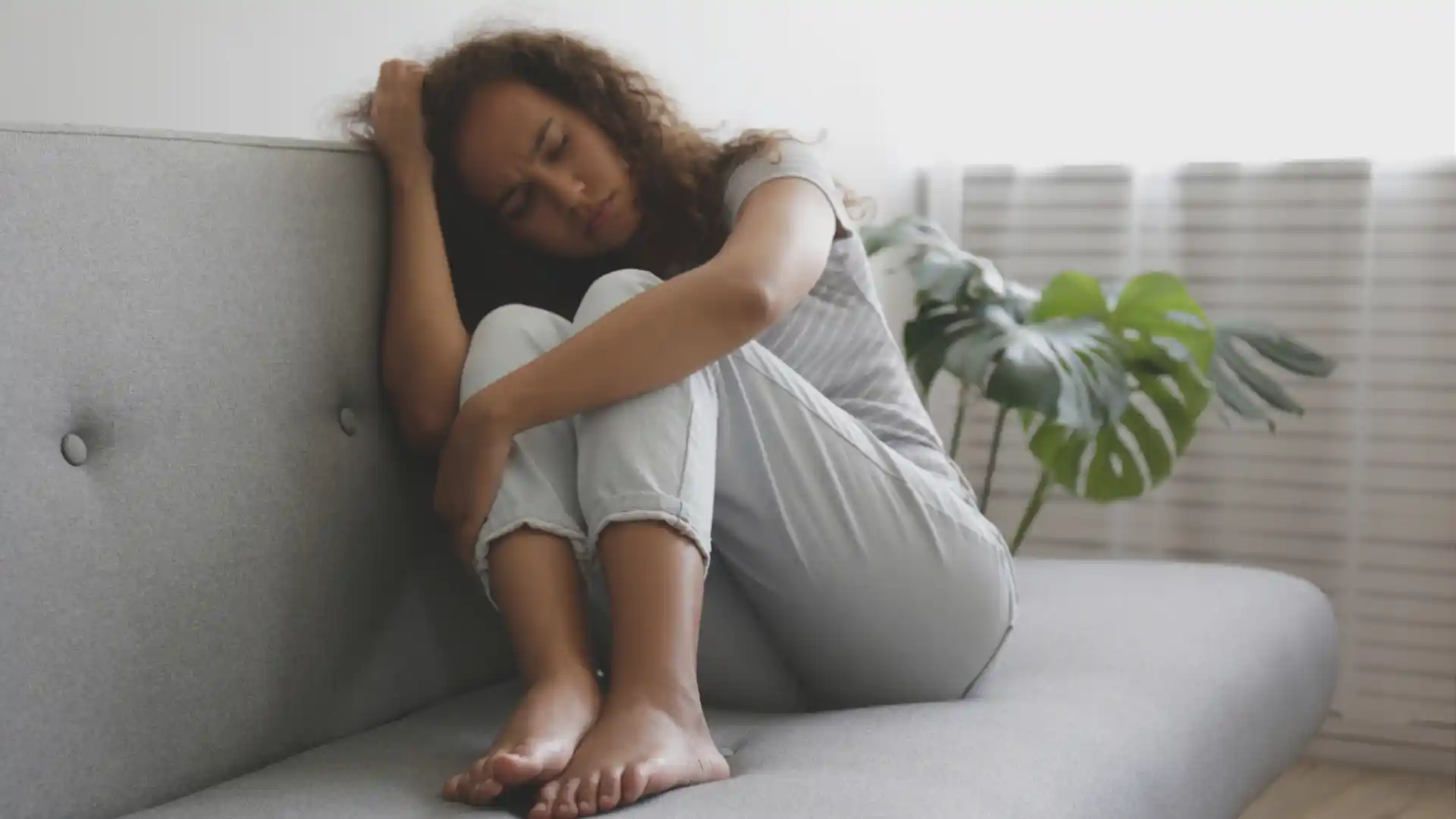 May 28, 2023
Suing Someone for Loss of Enjoyment of Life
Learn more

About Suing Someone for Loss of Enjoyment of Life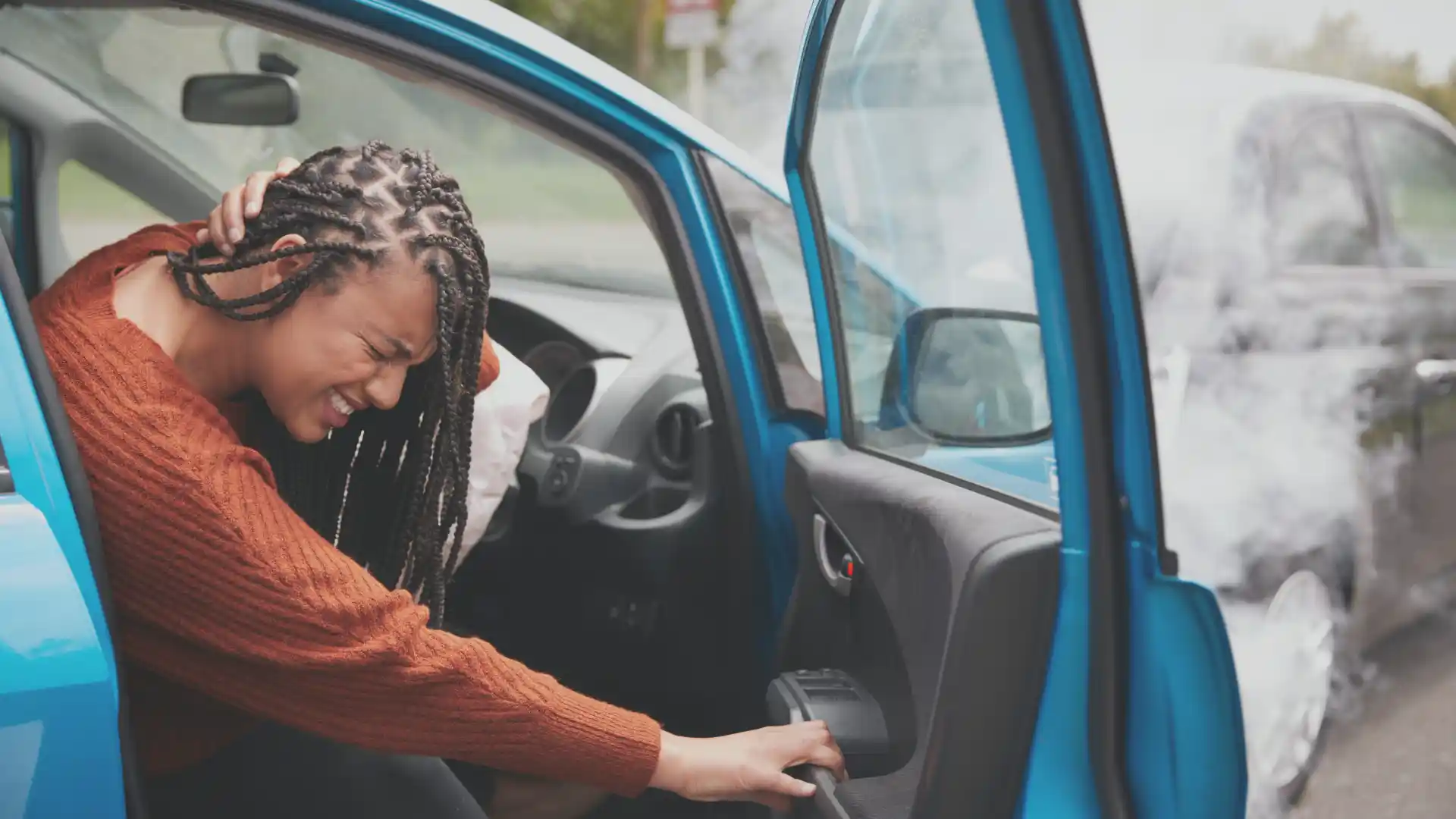 May 25, 2023
Concussions: A Serious Consequence of Whiplash
Learn more

About Concussions: A Serious Consequence of Whiplash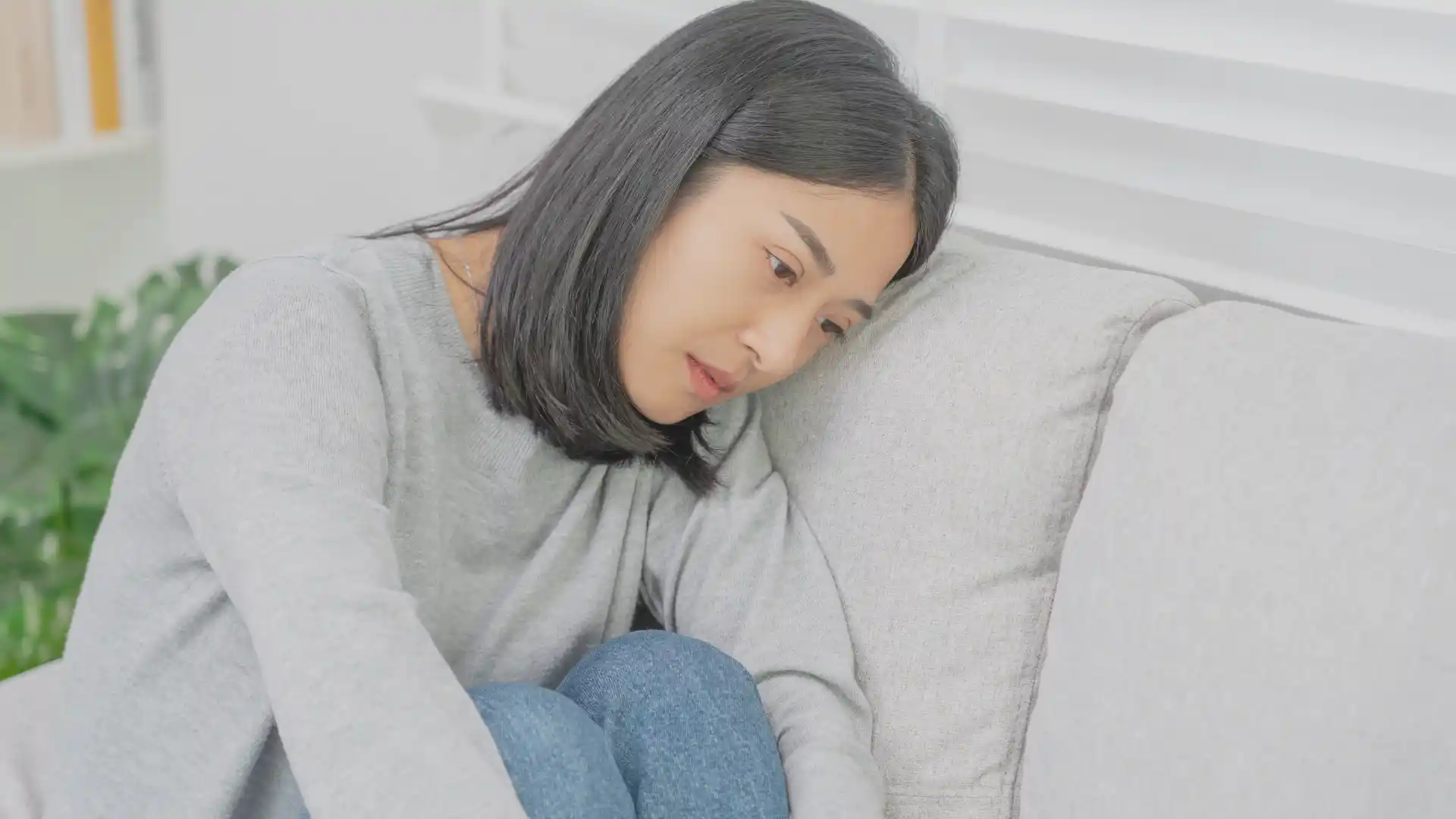 May 16, 2023
Suing for Emotional Distress
Learn more

About Suing for Emotional Distress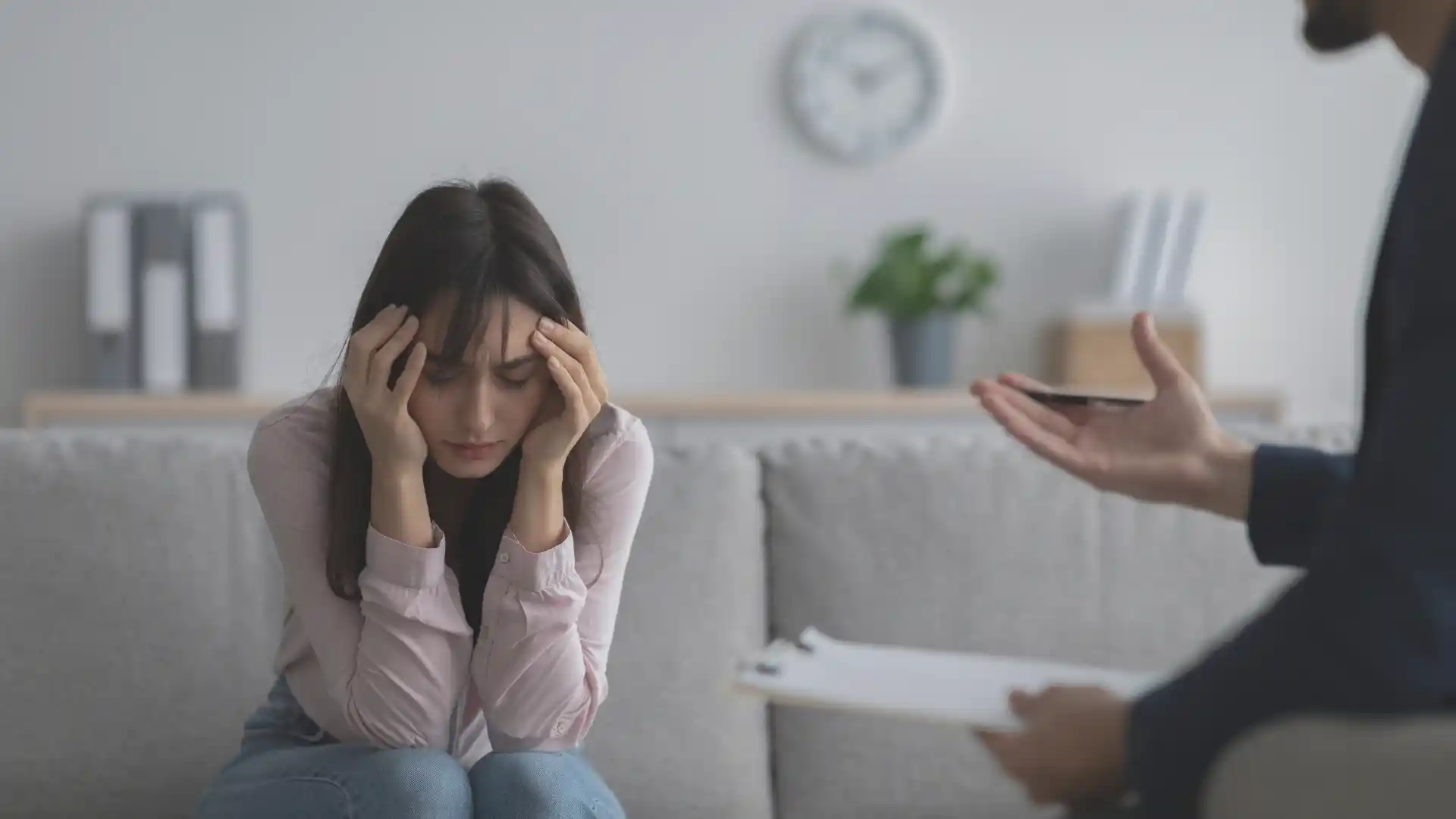 May 15, 2023
Suing for Mental Anguish
Learn more

About Suing for Mental Anguish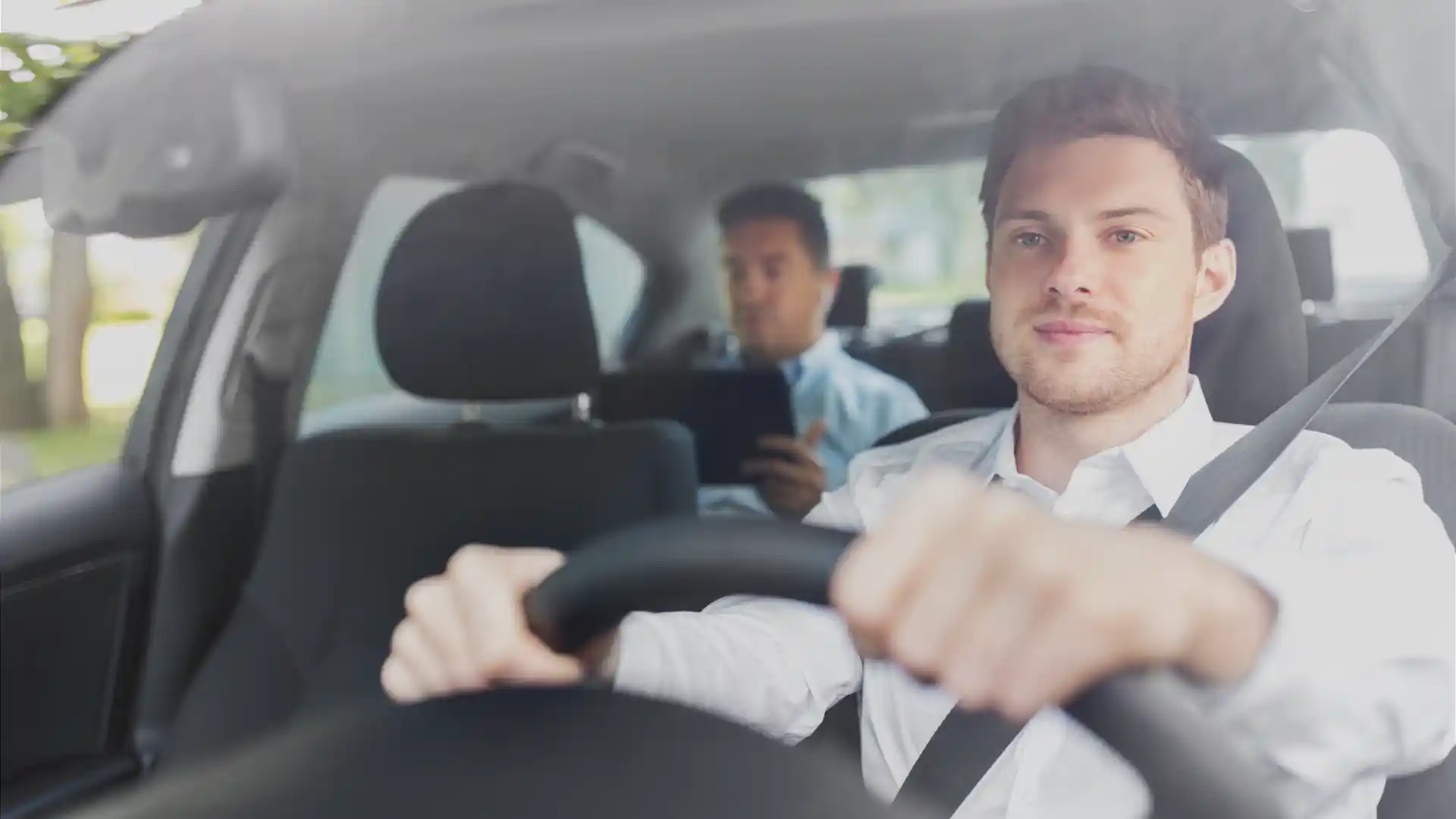 April 20, 2023
What Happens If Your Uber Gets in an Accident? 
Learn more

About What Happens If Your Uber Gets in an Accident?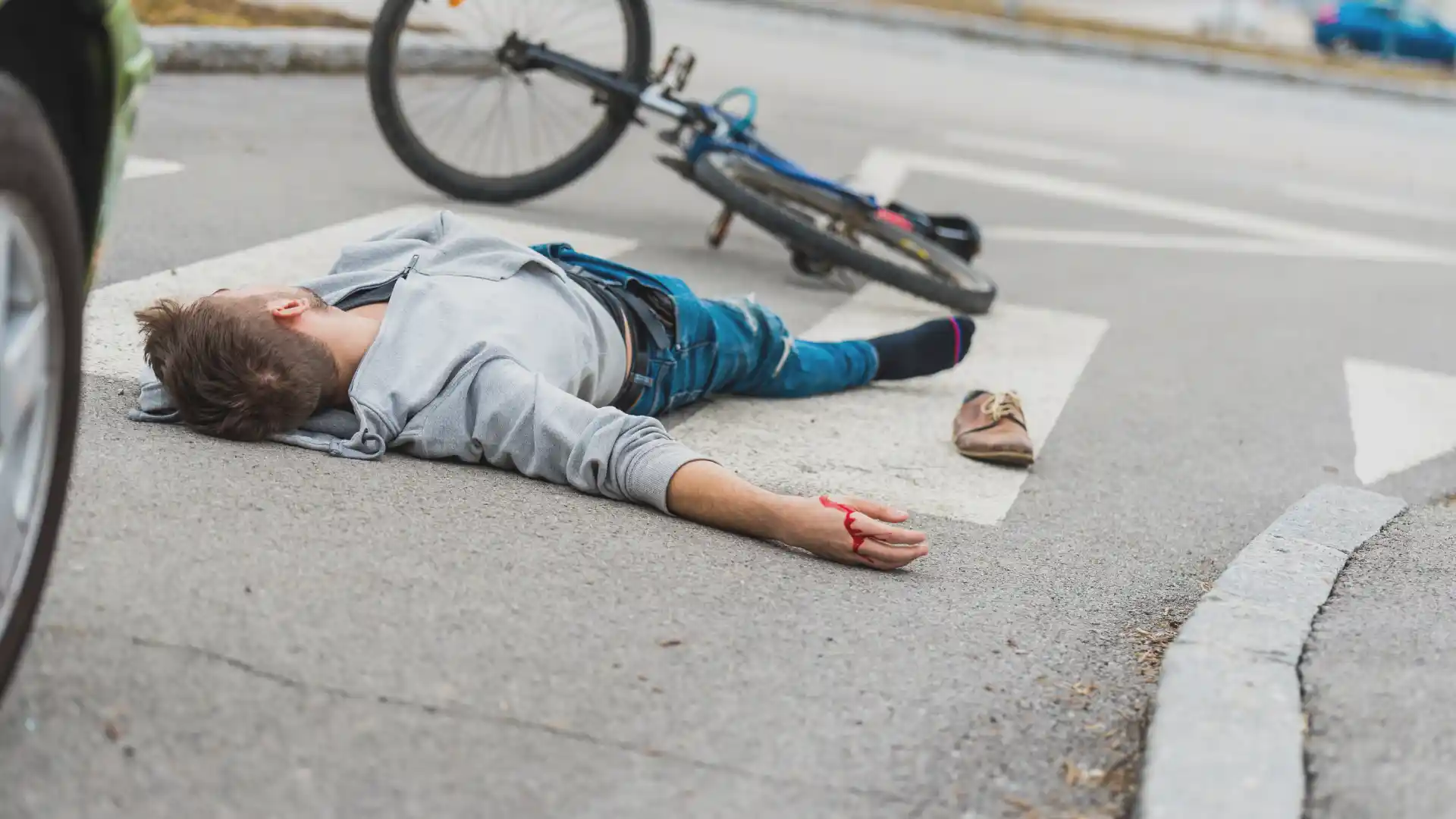 April 15, 2023
Evidence That Is Needed To Convict a Hit-and-Run Driver
Learn more

About Evidence That Is Needed To Convict a Hit-and-Run Driver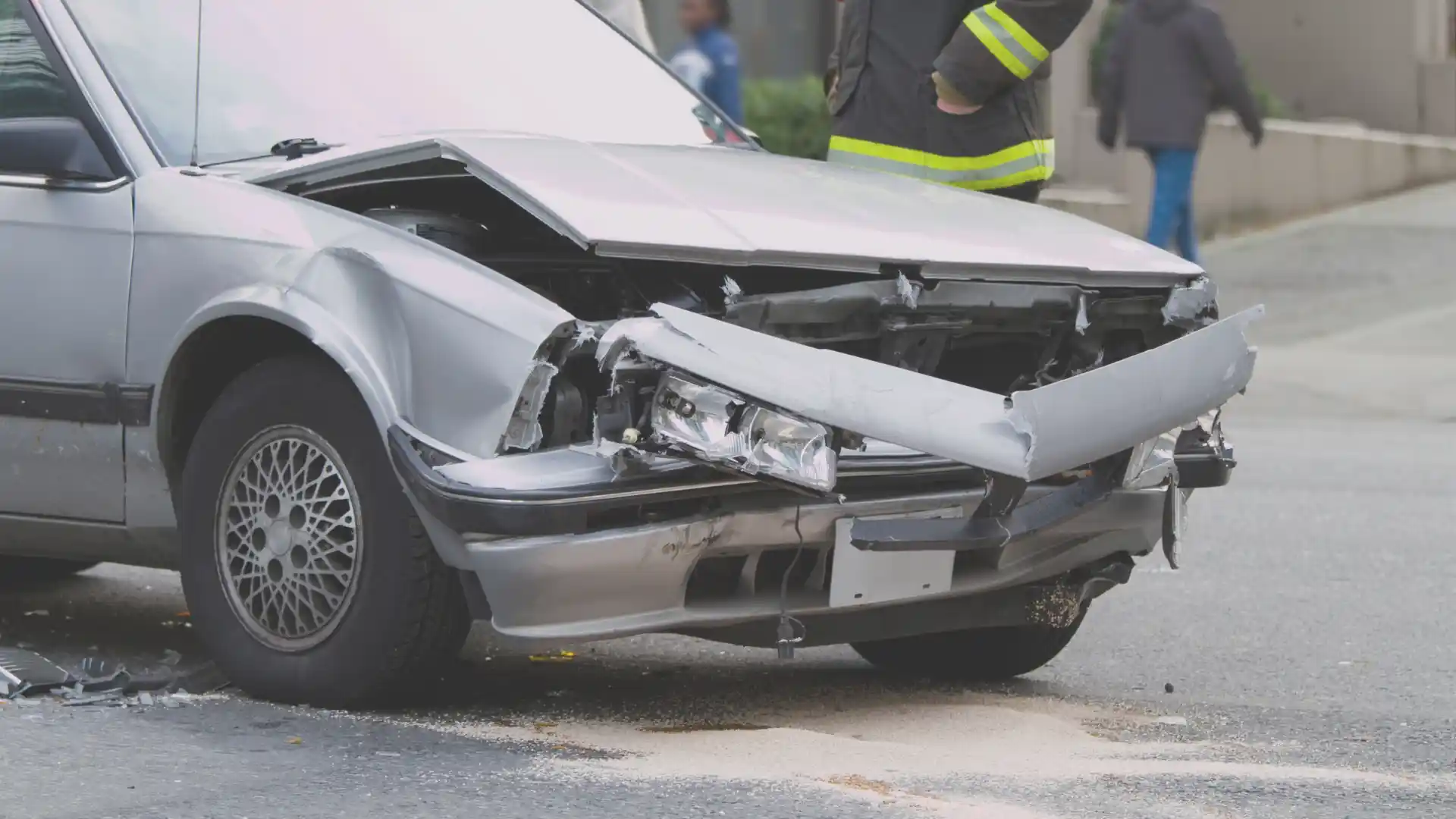 April 10, 2023
How To Sue Uber for an Accident
Learn more

About How To Sue Uber for an Accident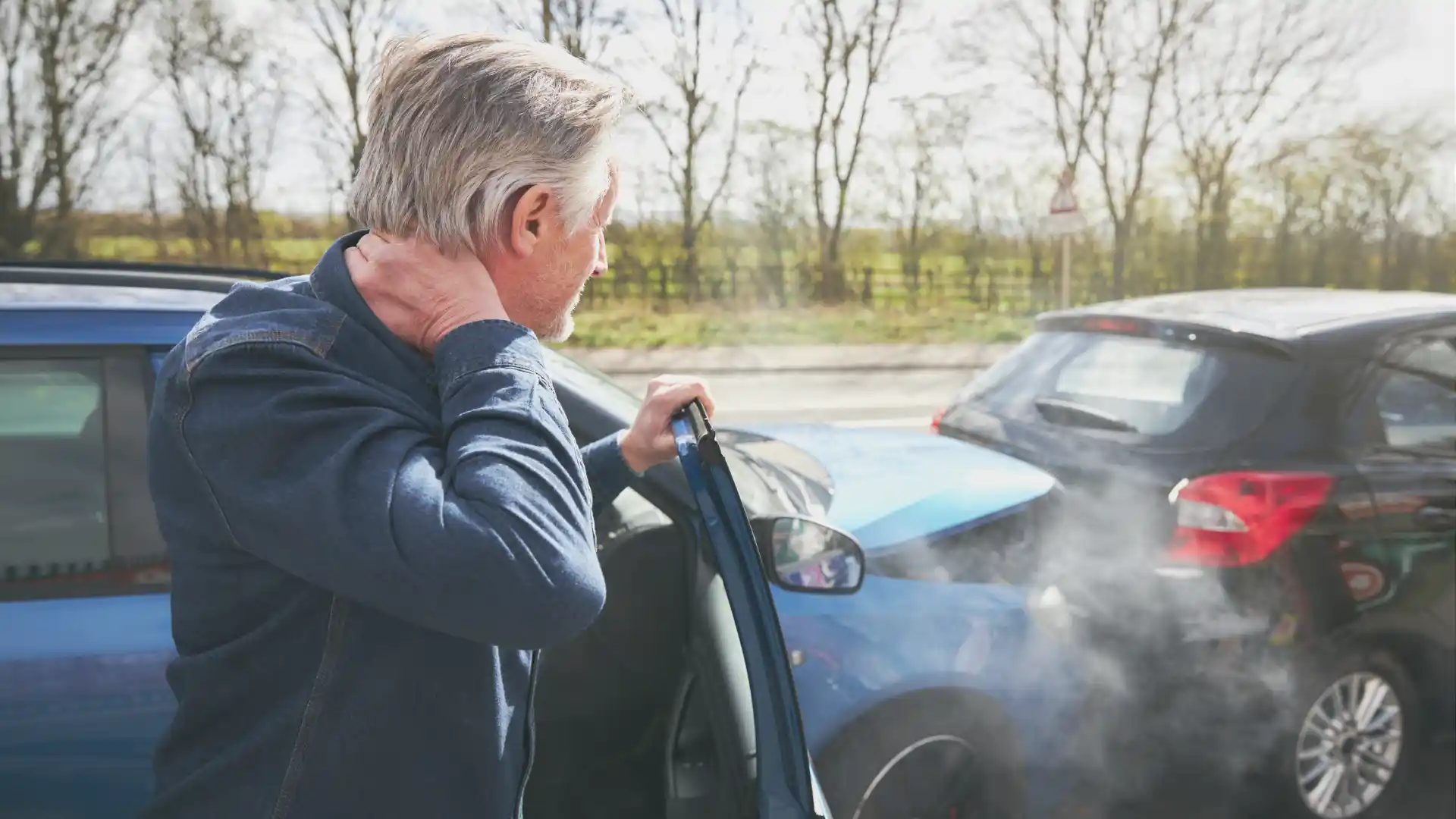 April 5, 2023
How Long Should You Be Off Work For Whiplash?
Learn more

About How Long Should You Be Off Work For Whiplash?

Contact an Oklahoma City Personal Injury Attorney Today
If you or someone you love has been injured and you suspect someone else is to blame, you need the assistance of an OKC personal injury attorney. At Abel Law Firm, we understand that injuries come with a huge amount of anxiety and pain. As if the accident itself wasn't agonizing enough, victims are often forced to confront high medical bills and financial distress by themselves. Your income could be threatened because of a lengthy recovery. The pain you are in might make it impossible to live your life the way you want.
Our experienced Oklahoma City injury lawyers firmly believe that you should not bear the financial burden of an injury someone else caused. We can help you fight to get the damages you deserve from the party responsible. Call us today at (405) 239-7046 to speak with a skilled legal professional about how we can help you protect your rights and safeguard your future.