Seek Justice with the Help of an Oklahoma Oil Field Accident Lawyer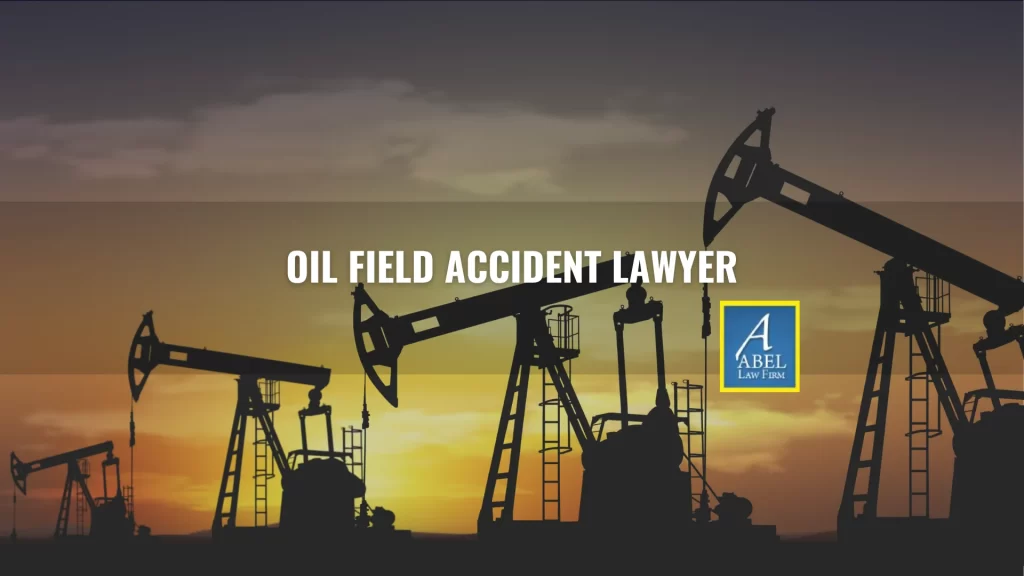 Oil fields are some of the nation's most dangerous job sites, and the injuries can be life-altering. Such injuries rose by 10% from 2020 to 2021, leaving many workers seriously injured, out of work, and needing expensive medical care. Oil and gas workers may be eligible to collect workers' compensation benefits or even pursue a lawsuit after a job accident and injury. An experienced oil field accident lawyer can help them explore all their options.
Are you having difficulty getting your workers' comp claim approved? Do you want to know your options for filing a lawsuit against the party that caused the accident? Then contact the oilfield injury lawyers at Abel Law Firm by calling (405) 239-7046 for a free consultation.
Types of Oklahoma Oil Field Accidents
Even with the best personal protective equipment (PPE) and safety standards in place, oil fields and gas extraction sites are full of potential for deadly accidents, such as:
Oil field or oil well explosions and fires

Oil well blowouts or refinery accidents

Fracking or drilling accidents

Transportation accidents caused by driver error or vehicle malfunction

Equipment malfunction or defects

Toxic chemical or hazardous materials exposure or accidental poisoning

Faulty or failed PPE

Slip or trip and falls, or falling from heights

Crushing or caught-between injures

Struck-by accidents
This is not an exhaustive list of oil and gas injury incidents. If you don't see the cause of your injury listed here, contact an oil field accident lawyer for a free case review.  
Injuries from an Oklahoma oil or gas accident can leave a worker temporarily or permanently disabled. Some are unable to take care of themselves independently. The cost of treatment can be enormous, especially for those who need surgery, skin grafts, or a hospital stay. Workers' comp should cover an eligible employee's medical costs, offset lost wages, and pay them for long-term disabilities. Injured oil field workers can sometimes seek further compensation through lawsuits.
Common Causes of Oilfield Accidents in Oklahoma
Carelessness is a chief cause of Oklahoma oil and gas accidents. Sometimes, this carelessness is when workers cut corners or try to work faster than they should. The materials on the job site are dangerous as well. Oil and gas are combustible, and the potential for a fire or explosion is high.
However, different parties can also be to blame. Some other common causes of gas or oil field accidents include:
Poor worker training or certification on proper use of equipment

Long hours with few breaks, which leads to tired employees making avoidable mistakes

Unsecured machinery and infrastructure, including the oil rigs

Malfunctioning or defective machinery and tools

Poorly maintained pipelines or outdated pipelines which have the potential to leak or even explode

Inadequate signage or labeling of materials

Inadequate or defective safety gear
Many oil and gas accidents could be avoided with proper safety protocols or better care for the equipment. These accidents could be caused by site employees, third-party vendors, or subcontractors.
Contact a Seasoned Oil Field Injury Attorney in Oklahoma
You may be eligible for Oklahoma Workers' Compensation, which covers your medical bills and provides a partial wage-loss benefit. There are many ways that an oil field accident attorney can help your situation. First, they can help you file your claim correctly and on time. And if your employer denies or minimizes your claim, a lawyer can help approve it or appeal a denial.
Or, perhaps your accident was caused by a third party, someone other than a fellow employee or your employer. In that case, you could file a third-party lawsuit in addition to or instead of a workers' comp claim. An attorney can review the cause of your accident and determine if you can file a lawsuit. If you can, the lawyer builds a case against the at-fault party. They can negotiate a fair settlement for your injury and hold the other party accountable for their negligence.
Workers Compensation and Oil Field Accidents
Workers' Compensation insurance provides Oklahomans injured on the job with medical and wage-loss benefits, helping them treat their injuries and offsetting their lost income. It also offers disability benefits for workers whose physical abilities limit their ability to work.
This is a no-fault system, and it's open to any injured, eligible employee. You don't have a waiting period to qualify for workers' comp. You're eligible the same day you start working. You can file a claim and notify your employer of your accident, then follow their directions for seeking medical care. The law requires your employer to provide medical treatment within five days of you filing a claim. If they do not, then you may be able to get care from your doctor.
There are situations in which Workers' Comp doesn't cover job site injuries. For example, if you're in an area adjacent to your workplace, like the parking lot, then you may not be able to get workers' comp. Or, if you were under the influence of drugs or alcohol at the time of the injury, workers' comp will not cover your injury.
The Workers' Comp system can be difficult to navigate at a time when you have a lot at stake. An oil field accident lawyer can help you file a claim and adhere to the requirements to keep your benefits.
Compensation for Emotional Distress
Oklahoma Workers' Comp should cover all necessary medical care for your oil or gas site injury. It should also pay some of your lost wages and compensate you for long-term disability. It can also cover treatment for any mental health disorders you might develop, provided those stem from a physical injury. For example, you could be one of the many people who develop conditions such as PTSD, situational anxiety, or depression after an accident. Your workers' comp benefits can help you treat these conditions as well.
However, it does not consider the intangible losses associated with these injuries. It will not give you money to offset the ongoing pain and suffering themselves. You can pursue compensation for this emotional distress if you're eligible for a third-party lawsuit. You can file an oil and gas injury lawsuit against an at-fault party other than your employer (unless you meet some very specific conditions). Your lawyer may demand compensation for your physical and emotional losses.
You may settle the lawsuit out of court or take the case to trial. Your lawyer will guide you and offer advice so you can make the right decision for your interests.
Average Settlement
Every workers' comp case differs, meaning any "average" settlement value is irrelevant to your situation. It's even harder to determine an average settlement for a third-party lawsuit. Many settlements are sealed if the parties agree out of court.
Oilfield injuries can be life-altering. So, it's not unusual to see settlements in the tens or even hundreds of thousands of dollars. And if a lawsuit includes punitive damages, the figure could be over a million dollars or more.
A lawyer experienced in oilfield injuries can properly value your claim so you can demand the maximum compensation.
Why You Should Hire a Lawyer for Your Oil Field Accident Case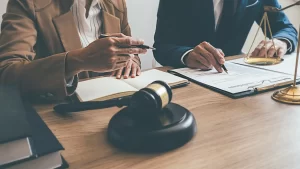 If the workers' comp insurer denies your claim, an attorney can help you file an appeal. You have the right to appeal a denied workers' comp claim, although you have to act fast. An attorney can confirm the appeal and file requests for timely hearings. They can also prepare a case with strong evidence to back up the validity of your claim.
If a third party caused your injury, your lawyer can investigate and file a lawsuit on your behalf. They can interview witnesses under oath and subpoena workplace safety records. They can also communicate with the other parties on your behalf. You can rest and recover knowing that the insurer cannot twist your words to use against you.
Moreover, oil and gas accident lawyers know how to negotiate with insurers. They can represent your interests in settlement talks and fight for the highest possible compensation. And if the insurer won't make a fair offer, they can also take your case to court.
A serious oil field injury can leave you out of work, struggling with severe injuries, and needing legal help. The stakes are too high for you to face alone. Instead, get help from an experienced attorney who can protect your rights and fight for justice.
Abel Law Firm is Ready To Fight For Your Rights
Contact Abel Law Firm today by calling (405) 239-7046 for a free consultation with an experienced oil field accident lawyer. We're passionate about protecting workers' rights and want to fight hard to get you the compensation you deserve. Our attorneys believe in results. We recently secured a multi-million dollar award for a client injured in an oil rig accident. The judge tried to limit his recovery, but our legal team got it overturned, securing him the desperately needed money. This is the tenacity and dedication you can expect from your Abel Law Firm.
Don't try to navigate Oklahoma's legal system alone. We can help and are beside you every step of the way.