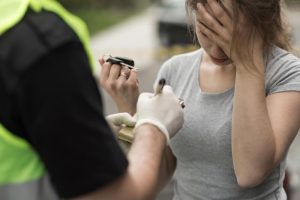 The bike-share program in Oklahoma City offers a quick and easy way to get around town. It's often more convenient than walking. You can simply step up to a bike, rent it using the app, and ride off to your destination. Unfortunately, bike-share riders often find themselves in close proximity to motor vehicles, whether on the road or crossing at intersections. Bike share drunk driving accidents are nearly always serious.
This can lead to unsafe situations, especially if the driver of the vehicle has been using alcohol or other substances. Bicycles have no protection built-in, while cars and trucks essentially have a cage that protects the driver and passengers. When a vehicle hits a bicycle, the driver may feel no impact at all. The bicycle rider is rarely so fortunate.
If you've been injured in a drunk driving accident while you were riding a bike-share bicycle and it was not your fault, you may be entitled to compensation. Contact the Oklahoma City rent-a-bike attorneys of the Abel Law Firm today at (405) 239-7046 to speak with one of our attorneys about your case.
Oklahoma Drunk Driving Laws
The way that alcohol-related driving offenses are defined in the state of Oklahoma depends on several elements. The amount of blood or breath alcohol concentration in the driver's bloodstream. The age of the driver. Whether the driver was operating a commercial vehicle, these are all taken into account.
Someone age 21 or older with a blood or breath alcohol concentration greater than 0.08 percent is considered to be driving under the influence (DUI). This may also be the case if the driver had any detectable amount of Schedule I controlled substances in their system at the time of the accident. It may also apply if the driver had another intoxicating substance in their system. Especially if it was combined with alcohol.
For the driver of a commercial vehicle, the conditions are similar as above, except the blood alcohol concentration threshold is lower. If the amount of blood alcohol is 0.04 percent or greater, this is considered a DUI for the driver of a commercial vehicle.
If a driver age 21 or older had a blood or breath alcohol concentration between 0.05 percent and 0.08 percent, this is considered driving while impaired (DWI). To convict the driver of a DWI, there must also be evidence to prove that public health and safety were threatened. In the case of an impaired driving accident with a rent-a-bike, there may be plenty of evidence to support this.
If a driver under the age of 21 has any detectable amount of alcohol in their system based on a test within two hours of arrest, this is considered driving under the influence. This is also the case if they have any other intoxicating system in their system at the time of the accident.
Who Is Responsible?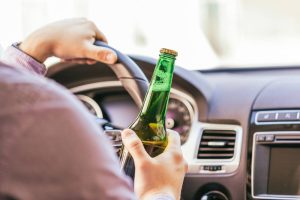 Determining responsibility for a bike-share accident with a vehicle is different in each case because the situation and details are unique for every accident. The circumstances may not be straightforward, and you may not remember everything that happened during the accident. In order to prove who is at fault, a significant amount of documentation and evidence must be collected. This may include police reports, photos from the scene, any dashcam video, witness statements, and medical records.
You need an attorney who is familiar with the process of pursuing compensation after an accident to make sure all the relevant evidence is collected and preserved. These items must then be analyzed to determine precisely what happened, the contributing factors, and who is responsible. This is all part of building your case to fight for the money that may be legally yours.
Do You Need an Attorney?
If you've been seriously injured in a bike-share accident with a car, you may already be facing a growing stack of medical bills. You may be wondering how you will pay for them and how you will rebuild your life after the accident.
Because you're an individual without teams of people backing you up, the system is stacked against you because of how insurance companies operate. Their goal is to pay out as little money as possible, and they will do whatever they can get away with to make this happen. They may try to get you to make statements admitting that the accident was your fault. They will also try to take advantage of your lack of knowledge about how pursuing compensation works. An example of this is that they may offer you low settlement amounts that are less than fair. Their hope is that you will accept a lowball offer so they can keep more money in their own pocket.
An experienced personal injury attorney will guide you through the process and take over your case for you. When you choose the Abel Law Firm, you can be sure that we will consider all the potential components of compensation that may be legally yours. These may include medical bills, prescription medication, future physical therapy, lost wages, future earnings, emotional distress, and pain and suffering. We will take over negotiations on your behalf, and we will not accept any lowball offers. You can rest easy knowing that we will bring our years of experience to fight for the full amount to which you may be entitled.
Contact the Abel Law Firm Today
If you've been injured in a drunk driving accident that wasn't your fault while you were riding a rent-a-bike in Oklahoma City, you may be entitled to compensation. This can be a painful and confusing time, but you do not have to navigate this alone. You should not be responsible for paying for an accident that you did not cause.
We are local Oklahoma City personal injury lawyers with over 150 years of combined experience among our six attorneys. Our attorneys have successfully represented many other individuals in similar situations, and we know how to get results. We exist to serve our community, and our prior satisfied clients are the reason why we do what we do.
Call us today at (405) 239-7046 to speak with a member of the Abel Law Firm legal team. You can also submit a contact form to share your information with us. We are ready to review your case and discuss your options so you can make the best decision for you. Let us take over your case so that you can focus on your recovery and move forward with your life. Call us now.