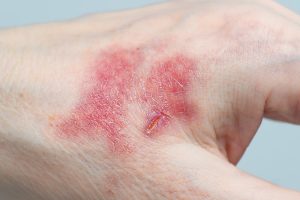 A burn injury can be traumatic and life-changing. A chemical burn, in particular, can result in damage to your skin, nervous system, and even life-long disfigurement. Burns can leave behind physical scars and invisible psychological trauma requiring counseling or prescription medications.
If you or a loved one has suffered a burn injury through no fault of your own, you might be entitled to compensation. You can count on the Oklahoma City burn injury attorneys of Abel Law Firm to stand up for you. Our attorneys have the experience to work diligently on your behalf to seek the maximum compensation you deserve.
What Is a Chemical Burn?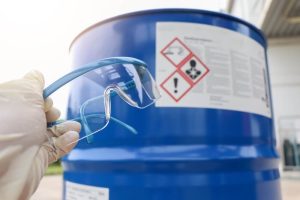 Chemical burns (also known as caustic burns) are injuries caused by contact with a corrosive substance. Many types of substances can cause chemical burns:
Strong acids, including battery acids
Bleach
Drain cleaners
Paint thinner
Fertilizers
Pesticides
Chemical burns typically affect the skin, eyes, mouth, or even internal organs. These types of burns can be far more damaging than heat burns. Chemicals can remain on your skin for a long period of time, destroying tissue cells.
Common Symptoms and Outcomes of Chemical Burns
Symptoms of chemical burns vary depending on which body part was affected and when and how the burn occurred. Other factors affect chemical burn symptoms:
How long a chemical was in contact with your skin
Whether you had cuts on your skin where the chemical made contact
Whether the chemical was swallowed or inhaled
The amount or strength of the chemical
Here are some common symptoms of chemical burns on the skin:
Blisters
Redness or discoloration
Swelling
Peeling
Dry, cracked skin
Chemical burns can cause eye problems:
Blurry vision
Stinging or burning sensation
Watery eyes
Swollen eyelids
Chemical burns resulting from ingestion or inhalation can be quite severe. They can cause:
Chest pain
Difficulty breathing or speaking
Nausea and vomiting
Perforations of the esophagus or stomach
Hoarseness
You could need extensive treatment and rehabilitation if your chemical burns are severe. This could include:
Skin grafts
Pain management
Occupational therapy
Counseling for depression or flashbacks
An amputation might even be required in certain critical situations.
What If My Chemical Burn Happened While I Was at Work?
People who work with chemicals on a regular basis are at a high risk of experiencing a chemical burn. There are numerous occupations in which workers regularly come into contact with potential hazards. Here are just a few examples:
Laboratory technicians
Construction workers
Farmers
Factory workers
Plumbers
If you are an employee and experience a chemical burn while on the job, you may have a worker's compensation case. There is no need to prove anyone was at fault for the burn injuries for an injured worker to collect benefits.
However, if you are an independent contractor and suffer burn injuries on a jobsite, you will likely be ineligible for workers' comp benefits and will need to show that another party caused the incident in which you were burned in order to collect compensation.
Preparing to File a Lawsuit and Potential Compensation
In Oklahoma, there is a statute of limitations for personal injury cases. You must file a claim within two years of your injury. With most burns, you'll usually know right away what caused the burn, but not always. Symptoms of some chemical burns might not show up for several hours, making it more challenging to know what substance caused the burn. If you think you might have experienced a chemical burn, seek medical attention right away.
If your chemical burn was the result of someone else's negligence or wrongdoing, or it happened while you were on the job, you're entitled to seek compensation. Let the experienced attorneys of Abel Law Firm build your case to pursue all the compensation you deserve. The exact amount will depend on the severity of your chemical burns, your long-term prognosis, and all associated expenses, so proper recordkeeping is critical.
Oklahoma law allows you to pursue compensation for specific types of losses. Be sure to keep records documenting your expenses so your legal team can be sure to pursue all the compensation you're entitled to.
Types of records that can help in building your case
Medical expenses – Keep copies of bills from every medical professional you see, including emergency room doctors, primary care physicians, physical therapists, occupational therapists, and mental health professionals. Keep receipts for all prescription and over-the-counter medicines you need and for medical supplies, such as bandages, gauze, and ointments.
Lost wages – If you are unable to work for any period of time following a chemical burn incident, ask your employer for documentation showing the number of days you were unable to work and the correlating monetary loss.
Pain and suffering – It can be quite difficult to determine a dollar amount to place on intangible losses such as pain and suffering. Keeping a daily journal of physical and emotional distress can assist your legal advisors in deciding on an appropriate amount.
Punitive damages – You can pursue an award of this type of damages if your case goes to court. You'll have to show that the defendant acted intentionally and with malice. Proving malice can be tricky. Turn to the experienced attorneys at Abel Law Firm who will help you build your case if you believe someone else caused your chemical burn accident maliciously.
Why You Should Choose Abel Law Firm to Fight for You
At Abel Law Firm, we know the hardship of experiencing a burn injury. Medical expenses can pile up, resulting in overwhelming debt. Severe burns can cause lost wages. Our legal team is on your side to pursue maximum compensation for your chemical burn injuries.
We pride ourselves on the connections we build and maintain with all our clients. Since 1976, we have helped thousands of people like you win fair and full compensation in countless Oklahoma City personal injury lawsuits. Let us help you get back on your feet following a chemical burn injury. Call us 24/7 at (405) 239-7046 so we can start the process of assessing your case.