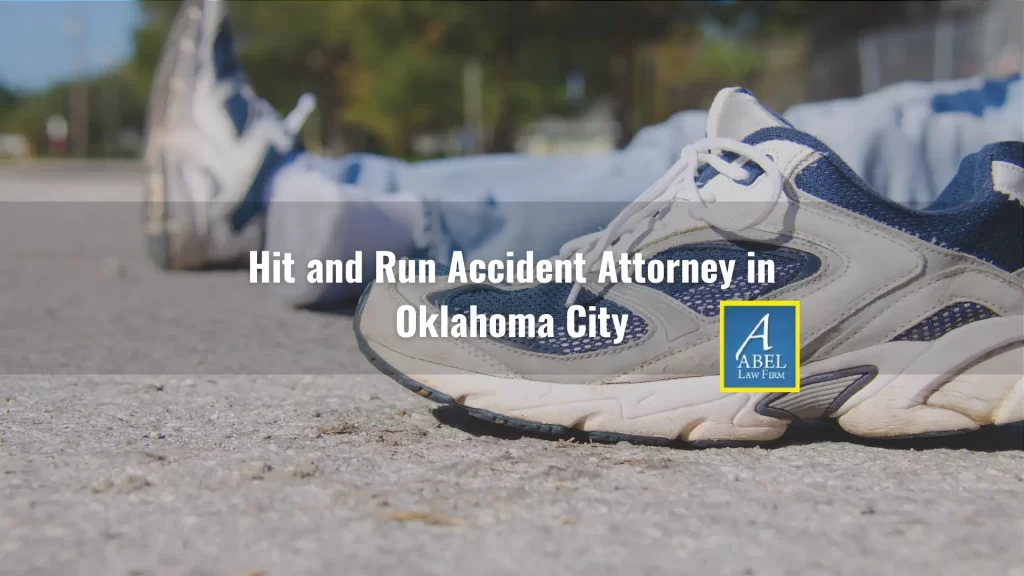 Hit and run accident cases are complicated. If you don't know who caused it, how can you pursue financial compensation for the resulting damage? At Abel Law Firm, we have the experience and resources needed to track down at-fault drivers and hold them responsible for their reckless actions. If we're unable to find them, there are other legal options available that we'll help you pursue.
When you hire us, we'll begin working on your case immediately by launching a thorough investigation. Our team will work meticulously to obtain crucial evidence that proves who was at fault and that the injuries you sustained were the result of the accident. While we're building a strong case, you can focus on your recovery.
Our Oklahoma City hit-and-run accident attorneys will be by your side to provide support and guide you through this difficult time. Call Abel Law Firm at (405) 239-7046 to schedule a free consultation.
Seek Medical Treatment Right Away
Collecting evidence after a hit and run accident is one of the most important steps you can take. Even if you don't know who the at-fault driver is, you'll need to prove that your injuries resulted from the crash. Insurance companies review documentation, such as medical records, to determine a fair settlement offer. However, they also look for reasons to deny the claim, so they don't have to pay injured victims.
If you wait a while before seeking medical care or consistently skip doctor appointments, they'll assume your injuries aren't real or not serious enough to require treatment. A gap in treatment could prevent you from receiving the maximum insurance settlement available.
Even if your injuries are minor, you should go to the hospital or your own physician for an evaluation. The doctor will provide a diagnosis and recommend a treatment plan. You must follow their orders and continue seeing all your medical providers regularly. With each appointment, you'll have corresponding billing statements and records that document your recovery progress.
Oklahoma Car Accident Laws
According to Statute 10-107, anyone involved in a car accident must report it to law enforcement if there are injuries or fatalities. After you call the police, wait for them to arrive and investigate the cause of the accident. They'll write a collision report detailing their findings. They'll also attempt to locate the driver. It's illegal to leave an accident scene, and the liable party could face misdemeanor or felony charges.
Under the Oklahoma fault system, at-fault drivers are automatically financially responsible for resulting injuries and damage. If law enforcement can track them down, you can file a claim with their auto insurance company.
Every motorist must carry liability coverage with minimum limits of $25,000 each for bodily injury and property damage, up to $50,000 per accident, plus $25,000 to cover property damage. Those limits can cover an injured victim's damages. Damages fall under two main categories: economic and non-economic.
Damages may include the following
Medical bills
Lost wages and earning capacity
Cost of vehicle repairs
Rental car expenses
Out of pocket costs
Examples of non-economic damages are:
Pain and suffering
Mental anguish
Diminished quality of life
Disfigurement or disability
Another legal option is to file a lawsuit against the driver. Most car accident victims will base their case on the legal theory of negligence. There are five elements you must show existed to recover a financial award from the at-fault party:
Duty: The hit-and-run driver owed you a duty of care to reasonably prevent harm;
Breach of duty: They breached their duty;
Cause, in fact: If it weren't for their actions, you wouldn't have suffered your injuries;
Proximate cause: Their actions, and nothing else, directly caused your injuries; and
Damages: You incurred damages.
You'll need to comply with a strict deadline in Oklahoma if you want to file a lawsuit in the civil court system. The statute of limitations for car accidents is two years. That means you have two years from the accident date to sue the other driver for their negligent actions.
How to Handle a Hit and Run Case If the Driver Isn't Found
Sometimes, the driver responsible for the hit and run is not identified. If that happens, you can still seek compensation for your resulting damages. With uninsured motorist coverage (UM), you can file a claim with your insurance company when liability insurance isn't available.
The following damages are available in a UM claim:
Medical bills
Pain and suffering
Lost wages
Lost future earnings
Like liability insurance, there's a minimum required limit of $25,000 for uninsured motorist coverage if you include it on your policy. Depending on the limit you chose, you might be able to avoid paying out of pocket for your expenses. Unfortunately, if your damages exceed the limit, you won't have other options for compensation.
You Won't Have to Pay Upfront for Legal Representation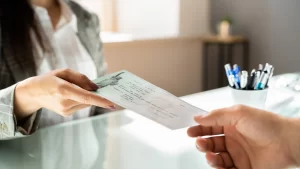 Many people involved in car accidents will attempt to seek compensation without the help of a lawyer. They worry about the legal costs and believe they'll save money in the long run. Unfortunately, insurance companies take advantage of unrepresented claimants. They might try to trick you into signing away your rights to the maximum compensation or provide an unfair settlement offer.
The Oklahoma City hit and run accident attorneys from Abel Law Firm won't let that happen. We protect accident victims from unfair treatment. We know you're already facing financial struggles, which is why we take cases on contingency. That means you won't have to pay us upfront for our services. We only collect a legal fee if we're able to recover compensation. If we don't win your case, you won't have to pay us.
Schedule Your Free Consultation Today
We have a legal team that dedicates their time and attention to each client that hires us. You'll be a priority throughout your entire case. You can depend on us to create a plan that reaches your goals. We know the importance of winning the maximum financial award to cover your damages.
If you were the victim of a hit and run accident, call Abel Law Firm at (405) 239-7046. One of our Oklahoma City car accident attorneys will be happy to meet with you for a free consultation to discuss the details of your case.