If your insurance company violated the terms of your contract by canceling your policy, contact Abel Law Firm immediately. Cancellation of your policy in violation of your contract can cost you a lot of money.
Filing a claim following a catastrophic accident might be necessary to recover the compensation you need to pay for your medical treatment and other expenses. Unfortunately, insurance companies want to save money by avoiding significant settlements. Even if you're in good standing and you always make complete and timely payments on your premium, they might act in bad faith by canceling your policy without a valid reason or notice.
At Abel Law Firm, our team of lawyers understands the challenges you can face while pursuing an insurance claim. Despite taking the necessary steps to secure the money you're owed for the losses you suffered, the insurance carrier could treat you unfairly. You can depend on us to advocate for your rights and fight for the compensation you deserve.
For a free consultation to learn more about our legal services and the available options after a wrongfully canceled insurance policy, call Abel Law Firm at (405) 239-7046 right now.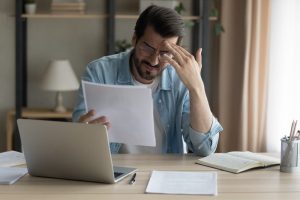 Cases Involving Canceled Insurance Policies
Abel Law Firm can represent you in a range of cases involving the cancellation of a policy in violation of your contract. They include:
If your insurance company unfairly canceled your policy after you filed a claim for compensation, do not hesitate to reach out to us for legal assistance and representation.
Common Causes of Policy Cancellations
An insurance company can cancel your policy for various reasons. However, they must base their decision on the terms outlined in the contract. They also have to provide you with written notice within a specific period mentioned in the policy.
If they cancel your policy without a valid reason or don't provide notice of the upcoming cancellation, they are in violation of the contract and could face serious consequences.
The most common reasons insurance carriers cancel an insured's policy include:
Filing a fraudulent claim
Missing a premium payment
Intentionally causing losses to receive a payout
Submitting falsified documents to the insurance company
Suspended or revoked driver's license
Misrepresenting the facts involved in the claim
Filing too many claims simultaneously or within a specific timeframe
Withholding necessary information on the application when purchasing the policy
Committing certain felony offenses
These causes depend on the type of insurance policy you have. For example, a revoked license might only apply to your auto insurance policy. It's crucial to consult an experienced lawyer immediately if you believe your insurance company canceled your policy in violation of the contract.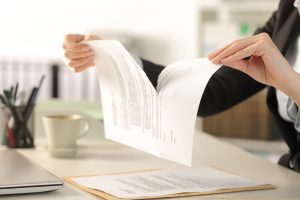 Examples of Unfair Policy Cancellation
Your policy includes information regarding your rights and the rights of the insurance carrier. They can decide to cancel your policy as long as it doesn't violate the terms of the contract.
Knowing when you're faced with an unfairly canceled policy requires reviewing the signed contract thoroughly. Abel Law Firm can obtain a copy and determine if we can help you pursue legal action against the insurance company.
Examples of a contract violation involving a canceled insurance policy can include:
Refusing to comply with the terms of the policy
Changing terms of the contract without your permission or authorization
Claiming you breached the contract without providing evidence
Failing to renew your policy without explaining their reasoning
Denying the existence of a valid policy
Enforcing a deadline for premium payments that don't match what's in the contract
Claiming you're not eligible for coverage due to unexplained problems discovered in the original application
Canceling your policy without notifying you
This isn't a complete list of unfair reasons that an insurance company might cancel your policy. If you want to discuss your rights to hold the insurance carrier liable and pursue the compensation you deserve, you should seek legal representation.
Possible Compensation for an Unfair Policy Cancellation
If you discover your insurer violated the terms of your contract to cancel your auto insurance, homeowners insurance, or another policy, you might be entitled to financial compensation.
The compensation you receive should adequately compensate for your financial and non-financial losses, such as:
Initial losses you could have recovered under the terms of the contract, such as medical expenses and property damage
Lost wages and other financial losses due to the insurance company's actions
Emotional distress, embarrassment, and other intangible losses
Consequential losses, such as legal fees, court costs, and additional expenses resulting from the wrongful cancellation
Punitive damages might also be available in this type of case. Punitive damages are designed to "punish" the at-fault party for gross negligence. You must have clear and convincing evidence of the insurance carrier's malicious and intentional breach of duty to act in good faith for a jury to consider this financial award.
Speak to a Dedicated Lawyer from Abel Law Firm Today
Abel Law Firm has fought on behalf of our clients since 1976. Our award-winning attorneys have over 130 years of combined experience representing individuals wronged by insurance companies. You will receive the ongoing support and guidance necessary to get through this unfortunate situation when you hire us. We will fight by your side for the justice and compensation you deserve.
We've built a solid reputation in Oklahoma and received recognition for our hard work and case results. We received awards from Super Lawyers and the Million Dollar Advocates Forum. We also hold an AV Preeminent® rating from Martindale-Hubbell, the highest honor given to the top lawyers in the country.
At Abel Law Firm, we understand the economic burdens you might face. We take cases on contingency, so you're not responsible for upfront fees or costs. We won't expect payment of our legal fees unless we secure compensation for you. If we don't win your case, you won't owe us for our legal services.
If your insurance carrier wrongfully canceled your policy in violation of your contract, contact Abel Law Firm at (405) 239-7046 today. We can meet with you for a free consultation to review your case and determine how we can help.