If your insurance company denied your personal injury claim or otherwise acted in bad faith, do not hesitate to contact Abel Law Firm. We can review the circumstances and determine if you deserve unfair denial of insurance claims deny you the compensation you deserve.
Insurance companies sometimes act in bad faith by delaying the claims process or issuing a denial without a valid reason. This often happens when an accident victim chooses to pursue their case without seeking legal representation. When you don't have an experienced attorney by your side, your insurer can take advantage of you.
Unfortunately, insurance companies aren't in the business of helping people. They typically want to meet their interests and save money whenever possible. Denying a claim is the best way to do that.
At Abel Law Firm, we understand the economic burden you face following an accident. When you're injured and trying to recover, the last thing you want to deal with is insurance disputes. You can depend on us to take on the responsibility of your denied claim and work to recover the compensation you deserve.
For a free consultation to learn more about your available legal options, call us at (405) 239-7046 today.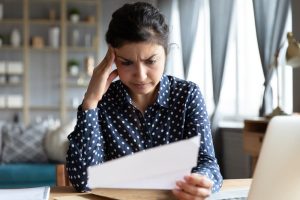 Bad Faith Claims Abel Law Firm Can Handle
When you sustain an injury or illness, you probably turn to your insurance company to compensate for your medical treatment, lost wages, and other incurred costs. You should receive an adequate settlement, so you're not left with any bills to pay yourself.
Unfortunately, some insurance companies act in bad faith by underpaying or denying claims.
At Abel Law Firm, our legal team has represented clients like you since 1976. We have experience in handling denied claims involving a range of cases, such as:
If you were involved in any of these accidents and your insurance company denied your claim without providing a valid reason, call Abel Law Firm immediately.
Common Types of Bad Faith Claims
Insurance companies don't always treat claimants with kindness or compassion. However, that doesn't necessarily mean they're acting in bad faith. They have a duty to pay out claims based on what's in the policy. It could indicate bad faith if they do anything to unnecessarily delay the process or withhold the compensation you deserve.
Common examples of bad faith include:
Denying a claim without providing a valid reason or explanation
Intentionally misrepresenting or withholding coverage information and other details regarding the claim
Denying payment of medical services, procedures, or supplies based on the opinion that it's unnecessary for the treatment of the injury without showing substantial evidence
Failing to investigate a claim thoroughly and promptly
Enforcing deadlines or time limits not mentioned in the insurance plan
Failing to respond timely to phone calls or emails
These are just some examples of how insurance companies act in bad faith. If you believe you were mistreated during your claim, you should seek legal representation. Don't try to take on the insurance company alone. An experienced attorney can protect your rights and seek the money you're owed.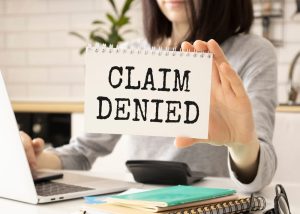 Compensation Available in a Bad Faith Case
When an insurance company unfairly denies your claim, you can pursue compensation. The compensation you receive could compensate the losses you suffered in the accident as well as additional losses suffered from the insurance company's mistreatment, such as:
Initial losses eligible under the policy, such as medical bills, property damage, and lost wages
Emotional distress due to the insurer's misconduct
Financial expenses resulting from the acts of bad faith
You could also seek punitive damages. Instead of compensating you for your losses, it punishes the insurance company for its wrongdoings. You must show clear and convincing evidence of their reckless disregard for acting in good faith and dealing fairly with you during your claim.
The financial award you receive can't exceed the compensation you recovered for your compensable losses or $100,000, whichever is higher.
Why Choose Abel Law Firm?
The attorneys of Abel Law Firm have over 130 years of combined legal experience. You will be our priority while we're working on your case. We will provide the personalized attention and services you deserve from start to finish of the legal process. Our team cares about accident victims and believes in holding insurance companies liable for their misconduct.
We understand the economic burden you might face following a serious accident and injury. That's why we take cases on contingency. That means there are no upfront fees or costs when you hire us. We won't collect our legal fees unless we secure compensation for you. If we lose, you will never owe us for our services.
Abel Law Firm built an excellent reputation in Oklahoma and received multiple awards and accolades. Some of the prestigious organizations that have recognized us for our hard work and case results include the Million Dollar Advocates Forum, Super Lawyers, and The National Trial Lawyers. We also hold an AV® rating from Martindale-Hubbell, the highest honor given to the top personal injury lawyers in the country.
With our 24/7 availability, you can reach us whenever you need us. We're here day and night to speak with you about your case and offer the guidance and support you need to get through this traumatic experience. We understand the challenges you face and will remain in your corner throughout the entire process.
Contact Us
Abel Law Firm will fight by your side for justice. The insurance company treated you unfairly by denying your claim even though you deserve financial compensation for your losses. We are ready to go to battle for you and hold your insurer accountable for the suffering they caused.
If you received an unfair denial of an insurance claim, call Abel Law Firm at (405) 239-7046 for your free consultation. Let us help you secure the money you need to pay for your medical treatment so you can heal and move forward with your life.