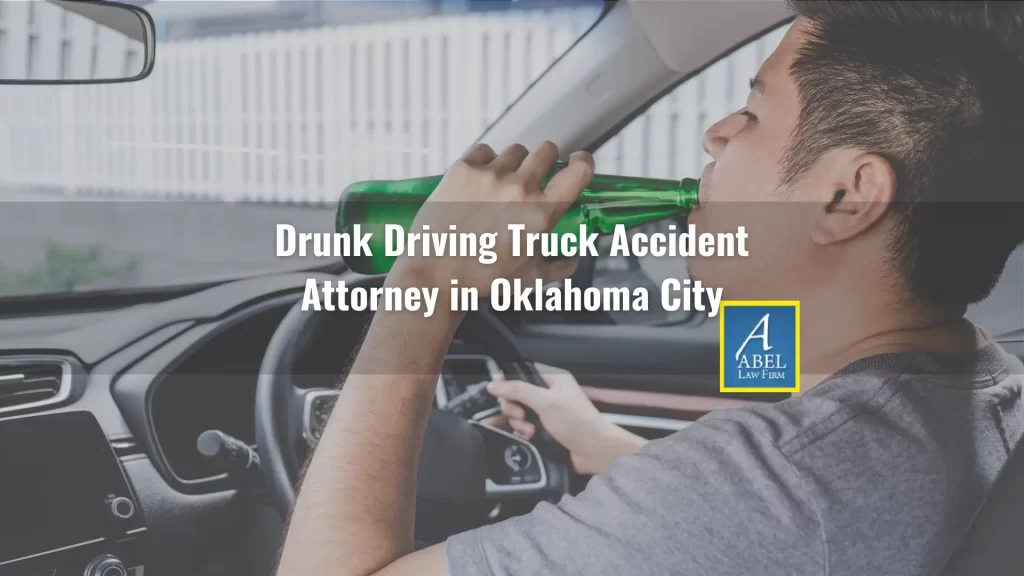 If you or a loved one has been injured in an accident involving a drunk truck driver, call the Oklahoma City truck accident attorneys of Abel Law Firm at (405) 239-7046 today. The attorneys at Abel Law Firm have over 130 years of combined experience. We know that dealing with a big trucking company after an accident with a drunk truck driver can seem overwhelming. They and their insurance company will try to intimidate you, minimize your claim, and offer you less compensation than you deserve. Abel Law Firm is committed to getting you every bit of the recovery you need, and we will not stop fighting for your rights until you get what you are owed. Abel Law Firm has a track record of winning for our clients. Over the years, we have recovered more than $250 million for our clients.
The Consequences of Drunk Driving Truck Accidents
We understand that being involved in a truck accident, especially when the driver was drunk, can have severe physical and emotional consequences for the victims and their families. Common injuries resulting from being involved in a truck accident can include head trauma, spinal injuries, paralysis, whiplash, broken bones, torn ligaments, severe bruising, and emotional distress, to name a few. Healing in the aftermath of a truck accident can be a long process. You might need multiple surgeries, countless trips to the doctor, and physical therapy to get well. Getting better should be your only focus. You should not worry about mounting medical bills and the stress of lost wages. The thoughtless and reckless actions of a truck driver who got behind the wheel after drinking have drastically changed your life, and you deserve to be compensated for your pain and suffering.
That is why the team of highly respected and awarded Oklahoma City drunk driving truck accident attorneys at Abel Law Firm are here to help you. In 2017 and 2018, U.S. News & World Report named Abel Law Firm one of America's best law firms. If you or someone you love has been involved in an accident with a drunk truck driver, the consequences can seem overwhelming. We are here to help alleviate some of these pressures for you. Our drunk-driving truck accident attorneys believe that in the aftermath of an accident, you and your loved ones should be focused on healing, not dealing with the pressures of bills and legal claims. For help, contact Abel Law Firm today at (405) 239-7046.
Do I Need an Attorney for My Truck Accident?
If you've been hit by a drunk driver, especially one driving a large truck, you've got enough to worry about. You've got injuries yourself, maybe someone in your family was injured, you're repairing or replacing your vehicle, and you may have lost time at work to think about. Having an experienced attorney work to get compensation for you will take the burden of dealing with the trucking company, insurance companies, and a drunk driver off your shoulders and let you focus on getting your life back in order.
Here are some of the ways having good legal representation can help.
Knowledge and experience. Though you can file a personal injury claim independently, starting the process with a good lawyer can help. An excellent personal injury lawyer has done this many times and knows how to get the best results. We can help you avoid novice mistakes and legal pitfalls and help you file a complete, evidence and fact-based claim that can help get you the compensation you need.
Negotiation skills. Once we've filed your claim, we'll take the lead as chief negotiators and deal with the insurance adjusters that will work to decrease or deny compensation for your injuries. We know the ins and outs of negotiating settlements and will work to get you the maximum amount possible while you recover from your accident.
Ability to fight for maximum compensation. Having an attorney help with your claim doesn't just make it easier on you. Research shows that hiring legal counsel can get you more money. A study from the Insurance Research Council that surveyed auto accident victims found that people who retained legal counsel could get 3.5 times more compensation than those who represented themselves. Having a good lawyer pays off.
Trucking Accidents
Accidents involving large trucks can have grave outcomes. Large trucks are defined as those weighing over 10,000 pounds. Motor carriers, semi-trucks, 18-wheel trucks, and tractor-trailers fall into the large truck category. In addition to being heavy, large trucks often carry loads of up to 80,000 pounds. The size and weight of large trucks can make them difficult to control, even in the best circumstances. If the driver of the large truck makes the incomprehensible decision to drink before getting behind the wheel of one of these large vehicles, it makes them much more dangerous to others on the road.
In 2015, there were 32,166 fatal vehicle crashes in the United States. Of those crashes, 3,838, or 11.9%, involved at least one large truck. There were also 6,263,000 nonfatal crashes in the United States in 2015, with 476,000, or 7.6%, of those crashes involving at least one large truck. Between 2012 and 2015, significant truck accidents increased from 317,000 to 415,000. One reason for the increase in significant truck accidents may be that from 2012 to 2015, the number of registered large trucks increased by nearly 10 million. As the data shows, more large trucks on the roads mean a greater possibility of accidents.
The number of moving violations for truck drivers has consistently increased from 2012 to 2016. 2012 there were a reported 199,612 moving violations, and in 2016, that number increased to 225,224. These numbers are worrisome because truck drivers frequently do not obey traffic laws while driving.
Drunk Driving
Drunk driving is a serious issue in the United States. In 2016, there were 10,497 drunk driving-related fatalities in the United States. Each day, 29 people in the United States die from drunk driving-related vehicle accidents. That means one person dies every 50 minutes due to a drunk driving accident.
Drunk driving is an issue not only for everyday drivers but also for truck drivers. In 2015 and 2016, there were 1,020 cited drug and alcohol violations involving significant truck drivers. This number was up from 2104 when there were 999 violations recorded. These numbers are alarming because due to the sheer size of the vehicle they are driving, a drunk truck driver can cause harm to themselves and the other drivers on the road when they cause an accident. Truck drivers are responsible for driving with extreme caution so as not to cause a wreck. Truck drivers must get a special license and have safety rules and guidelines set by the federal government beyond that of an average car driver. The federal government recognizes that part of keeping America's roadways safe is ensuring that truck drivers are responsible drivers.
Rules and Regulations Concerning Drunk Driving Truck Accidents
These regulations include specific rules against and dealing with drunk driving while driving under the influence of other drugs. These laws allow employers to test drivers for alcohol and drug consumption. While employers and highway patrol officers may try to prevent truck drivers from driving while under the influence, sadly, truck drivers still drive drunk. A drunk truck driver is far more likely to cause a serious or deadly accident. This is unacceptable, and truck drivers driving while impaired must be held accountable for the damage they cause. You should not have to endure the pain and suffering of being in an accident with a drunk truck driver without receiving the compensation you deserve.
In Oklahoma, a person injured or had property damaged in an accident has two years to file a legal claim against the wrongdoer. The two-year period starts on the day of the accident. Oklahoma also recognizes a wrongful death claim. This means that if a loved one died due to a truck accident, a family member, or representative of the estate, may be able to sue for compensation. In this instance, the person bringing the claim has two years from the date of death to file a legal claim. A truck accident attorney can help answer any questions about these limitations.
Damages You Could Recover After a Drunk Driver Truck Accident in Oklahoma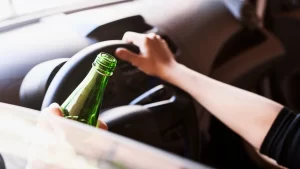 Determining how much money to request as compensation for your accident and injury can be a tricky proposition. You can easily tally up the medical bills and lost wages, but what about damages for pain and suffering or mental anguish? Abel Law Firm can help you come up with a number that makes sense, and we'll do everything we can to help you get the money you need to cover all your injury-related expenses. Generally, the more severe the accident or injury, the more compensation may be available for damages.
Monetary damages from a settlement or lawsuit can cover the following losses:
Medical bills. You could recover any costs associated with hospitalization or your ongoing medical care and recuperation.
Lost wages. Any monetary losses from missing work due to your injury can be recovered.
Property damage. If your vehicle is totaled or damaged, we can help recover damages to repair or replace it.
Pain and suffering. A drunk driver truck accident is a traumatic experience for all involved, even after the accident. Damages for pain and suffering are designed to cover losses that are hard to quantify, such as emotional distress, financial stress, and actual pain from your injuries.
Long-term care. If a truck accident leaves you with a permanently debilitating injury, we can help you get damages to offset the costs of long-term medical care.
These are just a few damages for which you could receive monetary compensation.
Contact Us
If you or someone you love has been injured or killed due to being involved in an accident with a drunk truck driver, you owe it to yourself to get help from Abel Law Firm. We understand that dealing with the aftermath of being in a drunk-driving truck accident can be overwhelming. Don't go through this trying period alone. Call Abel Law Firm at (405) 239-7046 today so that we can get you the help and compensation you deserve.