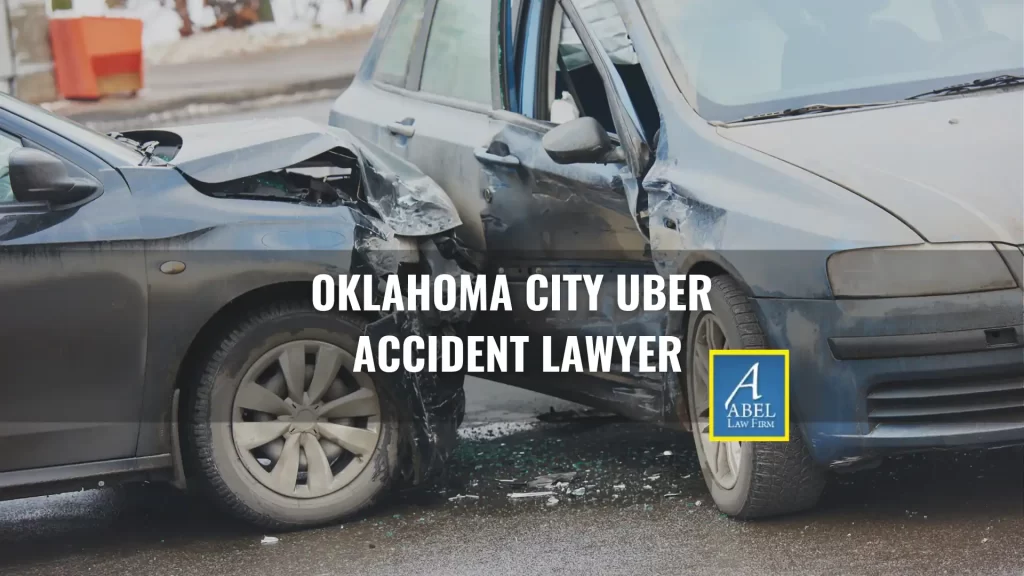 If you were hurt in an Uber accident due to someone else's negligence, do not hesitate to contact Abel Law Firm. You might be entitled to compensation from the negligent driver for your injury. Contact our Uber accident lawyers to discuss your case and get you the compensation you deserve.
Uber is a popular rideshare service offered throughout the country. It's a convenient and inexpensive alternative to taxis. However, Uber drivers don't need to be professionally trained. Anyone can apply to be an Uber driver. Accidents can happen, endangering the lives of passengers and occupants of other cars.
At Abel Law Firm, we have over four decades of experience representing clients in their cases. We strive to provide dependable legal services to those in need. You can count on us to dedicate our time and resources to pursuing the justice you deserve.
Call us today at (405) 239-7046 for your free consultation with one of our Oklahoma City car accident lawyers.
Uber Accident Scenarios
You might be involved in an Uber accident in one of three ways:
As a rider – If you were a passenger in an Uber and the driver caused the crash, they might be liable for your injury.
As the occupant of another vehicle – An Uber driver's carelessness can result in a collision with other cars. You could seek compensation from them if you were a driver or passenger in another vehicle involved in the accident.
As a non-motorist – Bicyclists and pedestrians can cross paths with a negligent Uber driver. You can pursue legal action against the driver for the harm they caused.
Causes of Uber Accidents
Uber accidents can occur for numerous reasons. The most common causes include:
Unsafe lane changes – Motorists must use turn signals and check their blind spots before merging or changing lanes. If they're not careful, they might sideswipe a car next to them.
Speeding – Speeding isn't only a traffic violation. It's also dangerous and increases the risk of injury and death. According to the National Highway Traffic Safety Administration, 11,258 people died in speeding-related crashes in 2020.
Fatigued driving – Uber drivers might work long hours or late at night to make money. Fatigue can set in, preventing them from driving safely.
Distracted driving – Distractions come in many forms. Anything that directs a driver's attention, hands, or focus to another task compromises their ability to focus on the road ahead.
Failure to obey traffic laws – Violating traffic laws endangers others' safety. An Uber driver might run a red light or ignore a crosswalk signal and strike someone in their path.
Driving under the influence – Intoxicating substances interfere with normal faculties. Staying alert and noticing hazardous conditions is more challenging for an Uber driver who has consumed alcohol or drugs.
Failure to yield – Right-of-way laws require drivers and non-motorists to stop or slow down to allow others to proceed ahead of them. Failing to yield disrupts traffic flow, increasing the risk of a collision.
Tailgating – Tailgating often occurs when a driver is in a rush to reach their destination. Following another vehicle too closely doesn't allow enough time or distance to brake when necessary.
Common Injuries in Car Accidents
The injuries people sustain can vary since anyone from an Uber passenger to a pedestrian in a crosswalk can be involved in an accident. The most common injuries include:
Road rash
Internal bleeding
Loss of limb
Paralysis
Whiplash
Nerve damage
Strained or pulled muscles
Torn ligaments
Psychological trauma
Injuries range in severity depending on the circumstances of the crash. Some people heal quickly, while others require extensive treatment to repair their wounds and regain normal functioning. The trauma of an Uber accident can lead to severe emotional or mental issues that linger long after the physical scars heal.
Compensation Available for an Uber Accident
Uber has auto insurance for covered accidents involving Uber drivers. The company provides third-party liability coverage for scenarios when the driver's auto insurance doesn't apply. Liability insurance is available under these two circumstances:
During trips and when a driver is on their way to pick up passengers
When a driver is available or waiting for a ride request
If an Uber driver is in a car crash while their app is off or they're offline, Uber won't cover the injured party's losses. Instead, the driver's auto insurance would apply.
In Oklahoma, motorists at fault for accidents can be financially responsible for the injured person's medical care and other expenses. State law requires liability insurance with minimum bodily injury and property damage coverage limits.
If the Uber driver is at fault for the crash, the compensation you receive might cover your:
Lost wages
Lost earning capacity
Ambulance services, emergency room visits, prescriptions, and other medical expenses
Mental anguish
Loss of enjoyment of life
Pain and suffering
Inconvenience
Property damage
Punitive damages could also be recoverable if you file a lawsuit. This financial award punishes the defendant for their misconduct. To be awarded punitive damages, you must show clear and convincing evidence of the defendant's reckless disregard for others' rights.
Statute of Limitations on Car Accidents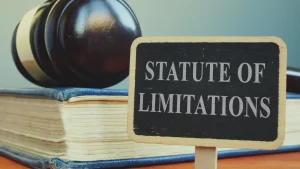 In Oklahoma, the statute of limitations for car accidents allows a two-year timeframe to file a lawsuit. That means you must initiate your lawsuit against the Uber driver within two years of the crash date to pursue compensation. If two years pass before you file, you will likely lose your right to hold the negligent driver liable.
Injured in an Uber Accident? Call Our Uber Accident Lawyers Now
Abel Law Firm believes in advocating for accident victims harmed by the wrongdoing of others. We know how challenging it can be to pursue legal action after getting hurt in a car crash. It's stressful and overwhelming for many people. However, you don't have to go through it alone.
Our legal team will remain by your side to support and guide you through the complex process. You will receive personal attention while we attempt to reach a favorable outcome in your case.
If you sustained injuries in an Uber accident someone else caused, call Abel Law Firm at (405) 239-7046 today for your free consultation with a dedicated Oklahoma City Uber Accident lawyer.