If you sustained a concussion during a car accident that was not your fault, you may be entitled to compensation. This can help cover your medical expenses and recover lost wages if you are not able to work. Concussions are one of the most frequent injuries that happen after a car accident.
A concussion from a car accident is a very serious injury that can have life-long consequences. Unfortunately, concussions may go undiagnosed because medical professionals may fail to recognize the symptoms.
The experienced and compassionate Oklahoma City car accident lawyers of Abel Law Firm have been providing legal representation to clients since 1976. Our legal team is made up of skilled attorneys and support staff who are ready to seek the compensation and justice you deserve if you've been hurt by the negligent actions of someone else.
We serve clients in the Oklahoma area with commitment, compassion, and tenacity. When you need a qualified and experienced attorney on your side, contact Abel Law Firm for help. Call us at (405) 239-7046 or contact us online to schedule your free case review.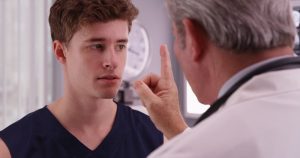 What Is a Concussion?
Many people believe that to have a concussion, you must also lose consciousness but that is not true. A concussion is a mild traumatic brain injury that can be caused when the head is struck or severely jolted during a car accident.
The injury happens when the brain contacts the skull. When a car slows down suddenly, the driver or passengers can be thrown violently forward. This causes the brain to rapidly accelerate and then slam into the skull.
A concussion can also involve a contrecoup injury. This happens when the brain slams suddenly into one side of the skull and then rebounds to hit the opposite side, like a ball bouncing. Doctors grade the severity of a concussion using clinical symptoms.
Grade I: The person will have no loss of consciousness and will likely remember everything. They may have amnesia for less than 30 minutes.
Grade II: The individual will have a loss of consciousness for less than five minutes or may experience amnesia for 30 minutes to 24 hours.
Grade III: The individual will lose consciousness for more than five minutes or will experience amnesia for more than 24 hours.
Treatment for a concussion is essential to reduce the potential long-term effects, whether the individual has experienced a Grade I, II, or III concussion.
Signs of a Concussion After a Car Accident
This bouncing back and forth inside the skull can cause bruising, tearing, and bleeding to the brain and the membrane that covers the brain. There are several signs and symptoms that you can watch for if your family member or a loved one was injured in a car accident. If you notice these, they should seek immediate medical attention:
Loss of memory
Appears dazed or stunned
Forgetful
Confused
Walks or moves clumsily
Slow to answer questions
Changes in mood, behavior, and personality
Loss of consciousness
Headache
Nausea
Vomiting
Dizziness
Double or blurry vision
Sensitivity to light or noise
Feels tired
Inability to concentrate
Depression
Drowsiness
Slurred speech
Irritability
Sleeping much more or less than normal
Trouble falling asleep
Trouble remembering new information
Trouble concentrating or thinking
These symptoms can be subtle and may not be noticeable until the injured person returns to normal daily activities. A car accident can also cause a serious intracranial injury, called a traumatic brain injury. This is much more serious than a concussion and may be fatal if not treated.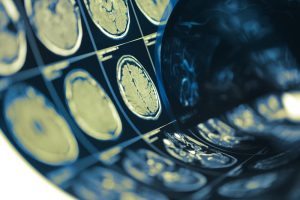 What to Do If You Have a Concussion After a Car Accident
If you were involved in a car accident, it is crucial that you get medical attention as soon as possible. The more quickly your concussion is diagnosed and treated, the higher the chances you have of making a good functional recovery. Getting appropriate medical care helps get you on the road to recovery and helps document your injury.
It is important that you follow the recommendations of your healthcare provider. Get any diagnostic imaging tests they prescribe and see any specialist they recommend. Early documentation helps avoid problems in the future with insurance companies and in recovering financial compensation.
Keep a journal of the physicians, specialists, and therapists you see, the prescriptions you take, and how you feel and are functioning each day. This demonstrates a clear relationship between the injury and the car accident.
How Can a Lawyer Help Me?
After you have reported the car accident to the at-fault party's insurance company, they will likely send an insurance adjuster to get more information about the accident. Be aware that insurance adjusters are skilled negotiators. Their goal is to protect the financial interests of their clients and their company. They may offer you an immediate settlement.
However, it is important that you do not speak with an insurance adjuster without your attorney present. You may inadvertently say something that will negatively affect your case. Additionally, it is highly unlikely that the first settlement offer is the best offer. Your Oklahoma car accident attorney can help negotiate fair compensation for your injuries.
If this is not possible, the attorneys at Abel Law Firm will fight to protect your rights in court. Insurance companies have experienced and aggressive attorneys working for them. You should, too.
Call Abel Law Firm Today for Help After a Car Accident
If you were in a car accident that was someone else's fault, you deserve to be compensated for your present and future medical expenses that result from the accident and any wages you've lost due to the injury. The attorneys of Abel Law Firm understand the financial and emotional burden that you may be under after a significant car accident.
People who behave irresponsibly can leave a wake of injury and financial loss behind them. It is our mission to ensure that our clients do not bear the burden of that loss. We recognize that everyone has a unique story, and we are ready to hear yours. Call us at (405) 239-7046 or contact us online to schedule a free case review.