Insurance companies' bad faith refusal to pay for your losses can have devastating consequences. The purpose of insurance is to provide us with protection from significant financial loss when some of the most valuable things in our lives are damaged. We believe that when we pay our insurance premiums, we're paying into a safety net that we should be able to use to cover any potential issues for which we're insured.  These things would be expensive for us to pay on our own when we least expect it. This is exactly how insurance is supposed to work.
But you can't always rely on insurance companies to uphold their end of the bargain. Insurance companies can be notoriously difficult to deal with when you need them the most. In fact, many insurance companies try their best to minimize the amount of money they have to pay out on claims or fail to fulfill the obligations stated in your policy. This is called bad faith. If you've been fighting with your insurance company to cover a claim, you need an attorney with experience in insurance disputes. The Oklahoma City insurance dispute attorneys of Abel Law Firm are here to help you fight back. Call us today at (405) 239-7046 or contact us online to schedule a free consultation today.
Examples of Bad Faith
Insurance companies are in the profit-making business. Their priority isn't helping you when you need it. But rather they want to collect as much money in insurance premiums as possible. Then try to pay the least amount of money possible when benefits are owed and claims are filed by their insured. To increase their bottom line figures, insurance companies might employ insidious tactics to ultimately skirt their obligations to you as defined in your policy. Some of these tactics include:
Agents acting negligently
Issuing policies that the insurance company doesn't intend to fulfill
Not informing policyholders of their policy limits
Intentionally including misleading language in policies
Refusing to pay policy benefits on unwarranted bases
Valuing a claim for less than it's worth
Misleading policyholders about their coverage and benefits
Not investigating claims
Intentionally delaying claim investigations
Intentionally delaying the processing of claims
Not paying the entire amount that a policyholder is owed
Requiring claims be submitted within unreasonable time frames
Refusing to defend policyholders against other party's claims
Changing the terms of your policy as an excuse to deny your claim or pay less than your claim is worth
Intentionally delaying a policyholder's settlement payment for a claim through litigation
Failing to process insurance paperwork after a policyholder pays their premium
These are just some of the tactics that many insurance companies use. Some insurance company tactics have evolved as policyholders and attorneys like us have become aware of them and fight back against them. If you believe your insurance company has acted in bad faith towards you as a policyholder, you need the experienced attorneys of Abel Law Firm to help you resolve your dispute.
Types of Insurance Policies That Could Be Subject to Bad Faith
Most of the insurance policies that you spend your hard-earned money on in premiums can be subjected to bad faith actions by insurance companies and their agents. The following insurance policies are ones that may be susceptible to bad faith tactics:
Auto insurance
Underinsured motorist coverage and uninsured motorist coverage
Health insurance
Home insurance
Rental insurance
Credit insurance
Life insurance
Personal injury settlements
Disability insurance
Liability insurance, including commercial property liability insurance
Commercial property insurance
The bad faith insurance attorneys of Abel Law Firm can work to help you resolve disputes with any of the above types of insurance policies.
Events Leading to Bad Faith
Insurance companies may respond to various events with bad faith tactics, including:
Fire damage (home and property insurance)
Storm and weather damage (home insurance)
Untimely or suspicious death (life insurance)
Car accident injuries and damage (auto insurance)
Water damage (home and property insurance)
Vehicle mechanical and appliance issues (home and auto insurance)
Medical treatment requests (health insurance)
Insurance companies often use bad faith tactics to evade their policy obligations, particularly when catastrophic weather or life events occur.
When a hurricane ravages a community, a home insurance company may use bad faith tactics to minimize the costs of claims they have to pay to claimants. If you were injured in a car accident, an auto insurance company may try to claim the accident was your fault so they don't have to pay you a settlement for your injuries. If a doctor recommends that their insured patient needs surgery to resolve a medical issue, the patient's health insurance company may try to enforce some random reasoning — not included in your policy contract — as to why that surgery wouldn't be covered by your policy.
These are examples of when insurance companies may employ bad faith tactics that policyholders may be subjected to.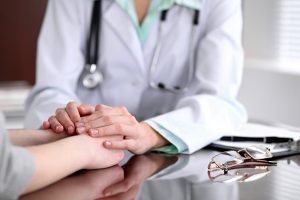 How Much Is a Bad Faith Claim Worth?
Oklahoma's Unfair Claims Settlement Act protects policyholders in Oklahoma from bad faith actions by insurance companies. If an insurance company acts in bad faith, they may be required to pay you even more than just the amount you were entitled to at the time of the bad faith action. They may also owe you additional compensation for any added financial burden that was placed on you due to their refusal to meet your policy obligations.
Additionally, you may be entitled to punitive damages. If your insurance company was found to have acted in bad faith with considerable malice or in a particularly egregious manner, the court may punish them financially by ordering them to pay you significant punitive damages. In Oklahoma, these damages may be capped at $500,000 depending on the other compensation you receive.
How Abel Law Firm Could Help
As a policyholder, you have rights. The attorneys of Abel Law Firm are committed to helping our clients protect their rights to receive the benefits they pay for from insurance companies. We have decades of experience helping people like you fight their insurance companies to change the outcome of their disputes so that they work in their favor. We will negotiate with your insurance company on your behalf, using our expansive knowledge of the law as it pertains to your policy contract.
You shouldn't be taken advantage of by your insurance company. Call the bad faith insurance dispute attorneys at Abel Law Firm today at (405) 239-7046 or contact us online for a free consultation.