Five Tips for Safe Travel During the Summer
Posted on Sunday, May 15th, 2022 at 3:41 pm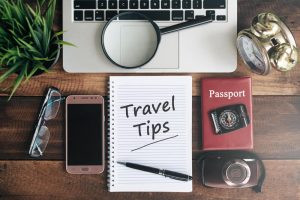 With summer just around the corner, many people have already started making plans to visit relatives or go on adventures that will require traveling a considerable distance. With all the excitement this can bring up, it is important to remember that safety should be your top priority. This is true especially if you will be getting to your destination on the road. Follow these 5 tips for safe travel during the summer and stay safe!
Lots of people will be joining you out on the roads and highways of America. Greater numbers of cars mean greater potential for serious crashes. Keep yourself, your family, and other drivers out of harm's way by following these five tips for safe travel during the summer.
Perform Any Necessary Checks and Maintenance on Your Vehicle
Poorly maintained vehicles pose a serious risk to their drivers, their passengers, and other road users. These risks include a greater possibility of being involved in a collision or of breaking down on the road. Making sure that your car is properly maintained will help you avoid these kinds of unfortunate outcomes. Here are a few things to remember:
Check your vehicle's fluids.
Check that your tires have the correct pressure. Additionally, make sure that there are no obvious signs of wear and tear. Also, inspect your tires to ensure that the tread depth has not decreased to a dangerous level.
Be sure that all headlights, taillights, brake lights, and turn signals are functioning properly.
If it is time for your car to receive a service, schedule one with your auto repair shop before your travel.
Be Prepared for Your Journey
Thinking about and planning for what might go wrong will help you in the event things do not go smoothly on the way.
Plan your route before you get on the road. Even if you have made the drive dozens of times before, it can be helpful to check with online mapping services to see whether there are any road closures that will affect which route you need to take and how long it will take you to reach your destination.
Pack an emergency kit for your trip. This can include a flashlight, a high-vis vest, food and water for you and your passengers, and basic tools and car repair items.
Check to make sure you have your driver's license, insurance information, registration, and other necessary documents before you embark on your trip.
Beware of the Glare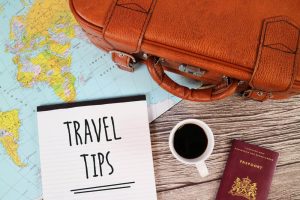 While summer might seem like a safer time to travel than winter, it is important to remember that the intensity of the summer sun can seriously impair visibility. The sun's glare can make it difficult to notice when other vehicles are maneuvering. It can also present challenges when it comes to spotting wildlife, cyclists, and pedestrians. It may be worth investing in polarized sunglasses for your summer road trip. They are designed to help reduce glare and provide clearer vision in bright light.
Avoid Distracted Driving
Driving while distracted is a serious road hazard, and it's illegal in Oklahoma. While you are in the driver's seat, it is important that you do not text or speak on your cell phone, even if it is hands-free. You should also avoid programming your GPS while driving.
Children can be a particular distraction as well. Providing your kids with car games, books, or toys they can play with safely in the back seat can keep them entertained so that you can focus on the road.
Make Sure You Are Well-Rested
Driver fatigue is one of the most common causes of accidents. Whether your road trip is just a matter of hours or a matter of days, it is essential that you get a full night's sleep before you head out onto the highway. Be sure to take a break every few hours so that you can refresh your body or take a nap if necessary. If it is possible, sharing your driving time with others can help you avoid fatigue. If you feel drowsy at any point, don't try to push through. The consequences could be disastrous for everyone involved.
Contact an Experienced Car Accident Attorney Today
We hope these tips can help you have a safe and incident-free time during your summer travels. But even if you follow all the above tips to the letter, you may still end up injured in an accident because of another person's carelessness.
If this happens, know that the Oklahoma City car accident attorneys of Abel Law Firm are here for you, and we are ready to fight to help you recover the compensation you deserve.
Call our experienced Oklahoma City team today at (405) 239-7046.