Five Ways to Prevent a Car Accident
Posted on Wednesday, June 15th, 2022 at 4:50 pm
Avoiding accidents can be as simple as paying attention when you are driving. You can't control what other drivers do, but you can control what you do before you get into your own car and what you do behind the wheel.
Some of the best tactics for staying safe are what is called "defensive driving." Defensive driving techniques involve staying alert and aware of the road in front of you. If you can avoid being distracted by things going on inside your car and pay attention to what's happening outside and a few seconds ahead of you, you can prevent many accidents before they happen. Abel Law Firm is here to help, contact us today.
Protecting Yourself and Your Passengers
When you drive the same route every day, you become accustomed to the routine. It's easy to get so used to the trip you may not even notice the drive unless something unusual happens. That's when accidents happen. Concentrating on what you're doing is the best way to avoid accidents. Contact us today.
Don't text and drive. Distracted driving was the cause of almost half a million injuries and fatalities in a recent year. It's easy to become used to your regular commute and think you can text or carry out other tasks while driving. In Oklahoma, texting while driving can result in a $100 citation.
The reason is simple. When you text, you must look down and away from the road in front of you. Even if you're sitting at a light, you're not focusing on the traffic around you. Studies have shown that the average driver looks down for five seconds when reading or writing a text. In five seconds, your car will travel the length of a football field if you're driving about 55 mph.
Don't be aggressive. "Road rage" gets headlines today when a driver attacks or kills another driver on the highway. However, most road rage incidents don't get that far. They start when a driver thinks the other person cut them off, brake-checked them, or swerved deliberately into their lane.
If you're caught driving in a reckless or aggressive manner, you can be ticketed or even jailed. You may also be found liable for any accidents caused by your driving. The best way to avoid aggressive driving charges is to be respectful on the road, even if you believe another driver is deliberately trying to provoke you.
Don't drink and drive. Oklahoma has some strict penalties for drinking and driving, and with good reason. Drunk driving is responsible for 220 deaths and 2,500 injuries every year on Oklahoma highways. A single ticket can net you $10,000 in fines, loss of your license, and an ignition interlock device on your car.
More than that, drinking and driving can void your car insurance, leaving you on the hook for all your medical and repair bills, as well as those of the other driver. The best way to avoid getting in a drunk driving accident is to be sober when you get behind the wheel.
This is equally true for impaired driving. Whatever substance you may have used, and regardless of its legality, if you're not in command of your senses when you're driving, then you are a risk to yourself and other drivers. In addition, you won't recognize the signs of other drivers being impaired in time to avoid them. If you choose to drink or use drugs, choose a designated driver.
Follow the rules of the road. Speed limits, road signs, and traffic laws are meant to prevent accidents. When a curve is posted with a certain speed limit, it's because the Department of Transportation has determined that going faster than that limit is hazardous. Road rules aren't just the law: they're accident prevention.
Practice good vehicle maintenance. Besides having an oil change every 5,000 miles, make sure your car gets regular tune-ups, tire rotation, and other necessary checks. Make sure your spare is properly inflated and that you have all the parts for your jack. An often-overlooked cause of accidents is breaking down in the center lane because of engine difficulties and being unable to get off the roadway.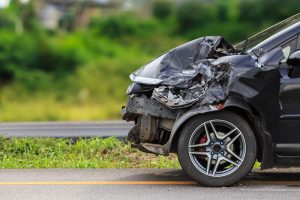 If An Accident Happens
If you've been sober, cautious, and not distracted, and you're still involved in an accident because someone else is negligent or careless, what should you do next? The first thing to do is always seek medical care. After that, you should consider consulting an attorney.
Even if you are unsure about legal action, you should have an attorney review your case before filing an insurance claim. The statute of limitations in Oklahoma is two years. Most insurance companies require you to "exhaust your administrative remedies," meaning you must file your claim and have it denied before you can begin a lawsuit.
Contact Us
If you were in a car crash that wasn't your fault, you should contact Abel Law Firm to go over your options with you. Having an attorney look at your insurance claim before you send it in will help ensure that you haven't missed any required documents or left out any forms.
Call the Oklahoma City car accident attorneys of Abel Law Firm at (405) 239-7046 today if you've been involved in a vehicle accident due to another person's negligence. We can help you get the compensation you deserve.