Your Driving Record May Affect Your Personal Injury Case
Posted on Friday, February 10th, 2023 at 4:19 pm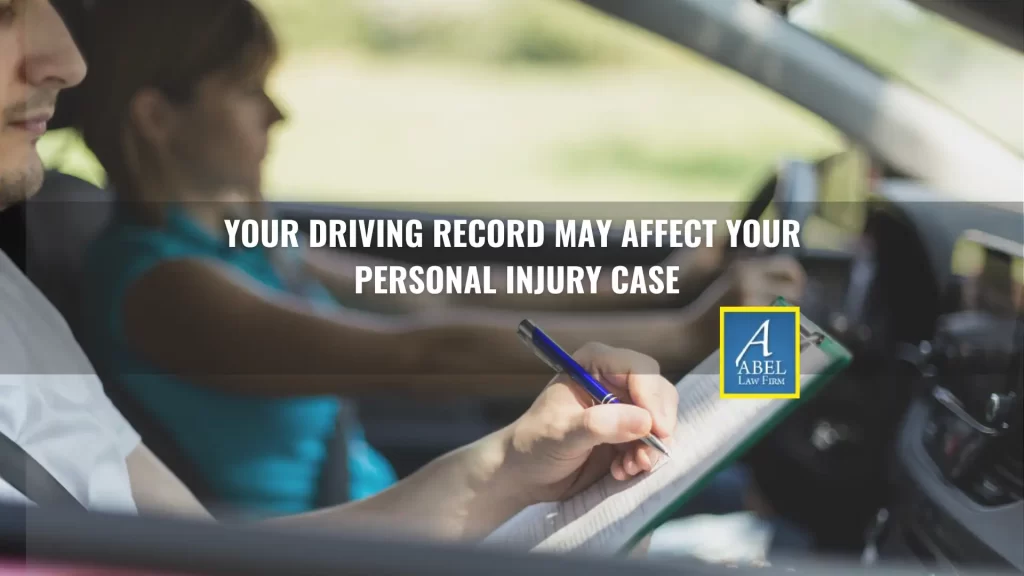 When you're injured in a car accident in Oklahoma caused by someone else, your driving record may play a role in your personal injury claim and case. Of course, your driving history is not the only thing that a court will consider. But, it may affect how much compensation you can seek for your injuries and losses.
What Is Included on a Driving Record?
A driving record is a document that contains information about someone's driving history. This history may include traffic violations, accidents, and any other incidents that occurred while you were driving.
How to Obtain a Driving Record in Oklahoma City?
The Oklahoma Department of Public Safety maintains driving records. You can obtain a copy of a driving record by contacting the Department of Public Safety in one of the following ways:
In Oklahoma City, the fee for a driving record is $25. However, if you are 65 or older, you do not need to pay a fee to get your driving record.
In Oklahoma, to obtain someone's driving record, you must have the authority to do so. An authorized agent must show proof of their authority to obtain the driving record. This makes it more difficult for opposing counsel to obtain your driving record, but they can still get their hands on it in some cases.
Effect of Driving Record on Personal Injury Cases
Your driving record can affect how much compensation you can recover in a personal injury case. The other party to the case will want to investigate your driving record to see whether you have a history of car accidents. They may also demonstrate that you have speeding tickets or other traffic violations on your record.
In some cases, an argument that you were partially responsible for the collision when your driving history shows that you tend to drive recklessly can be persuasive. That can affect the judge or jury's determination as to whether you or not you were at fault. Thus, it can affect your ability to recover compensation.
Contributory Negligence
Oklahoma follows the modified comparative negligence rule. Under the rule, the court may reduce your compensation or bar you from recovering any compensation depending on your percentage of fault.
In Oklahoma, if you are 51 percent or more at fault for a collision, you cannot recover compensation from another party. However, if you are less than 51 percent at fault, your compensation will be reduced by the percentage of fault assigned to you.
For example, if you are found 25 percent at fault and are awarded $50,000, you could only recover $37,500 from the other at-fault parties.
The opposing party will do what it can to show that you are partially at fault in the case. If they can prove that you were over 50 percent responsible, they will not have to pay you any money.
Recoverable Injuries
Even if you are not found partially liable for a collision, your driving record could affect the compensation you recover. For example, if you were recently in a crash, an attorney might argue that your injury happened in the previous crash. If they successfully convince a jury that the injury occurred in an earlier accident, you could see a reduction in recoverable compensation.
Credibility
A driving record can also affect credibility because it may show you are untrustworthy. For example, suppose you have a history of traffic violations. In that case, the opposing party may argue that you tend to violate traffic laws and cannot be trusted to tell the truth about the events leading to the collision. If the jury believes this, it will impact your recoverable compensation.
How Long Does a Car Accident Stay on Your Record in Oklahoma City?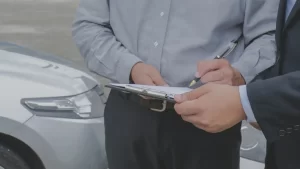 In Oklahoma City, a car accident stays on your driving record for a specific timeframe. The Department of Public Safety limits the data provided on driving records to the previous three years. For example, if you request your driving record on January 1, 2024, you will only see your history dating back to January 1, 2021. As a result, any car accident, citation, or traffic violation will no longer appear on your record after three years.
Contact an Experienced Attorney for Help Today
You deserve justice if you were injured because of someone else's negligence. The experienced attorneys of Abel Law Firm understand what it takes to fight for maximum compensation. Our legal team is ready to fight for your best interests vigorously. Contact us today for a case evaluation by calling us at (405) 239-7046.