Do I Have a Personal Injury Case?
Posted on Monday, November 1st, 2021 at 7:45 pm
After you've been injured in an accident, your initial concern likely is that you heal from whatever injuries you have. You're probably still in shock and shaken by what happened. While you're dealing with the emotional and physical repercussions of your accident, you're likely racking up medical bills and you may have already missed several days of work.
You remember that this accident didn't happen because of something you did. Someone else caused your accident, and now you're having to take on the costs of your accident-related injuries. That's unfair to you. So what rights do you have? You may be entitled to compensation if you have a valid personal injury claim.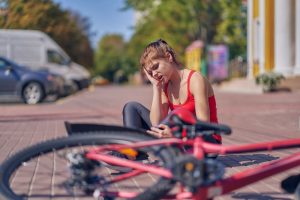 Who Caused Your Accident?
In determining whether you have a personal injury case, the foremost question is, "Did someone else's actions cause the accident and your injuries?"
If someone was negligent, meaning that their actions caused the accident in which you were injured, then you would have a valid personal injury claim. You must prove that another person (or company) was negligent and because of their negligence, they caused you harm.
Negligence works this way. People have an obligation to take reasonable care not to harm others. If someone failed to act reasonably, and their reckless or intentional behavior caused an accident that injured you, they've been negligent. In order for you to pursue compensation based on their negligence, you'll have to show that you had actual losses as a result of the accident.
If your personal injury claim meets the prerequisites for proving negligence, then you have a valid personal injury claim and may seek compensation from the person who injured you.
What to Expect After You File a Personal Injury Claim
If you have a valid personal injury claim, one of the first things you should do is hire a personal injury attorney. An attorney will help you initiate your personal injury claim by filing a claim with the at-fault party's insurance company.
Filing your claim doesn't mean you will necessarily go to court. Your attorney will conduct a thorough investigation of your accident. Your attorney will also gather all of the evidence that supports the injuries you sustained in the accident and the impact those injuries have had on you and your life.
In many personal injury claims, negotiations for compensation will occur between the attorney and representatives from insurance companies. Many personal injury claims in which insurance companies are involved end after successful negotiations when the insurance company pays the injured party a settlement.
When negotiations with insurance companies are unsuccessful, then your attorney can file a lawsuit, and your personal injury case will be argued and decided in court.
The results of your case will then be determined by the court.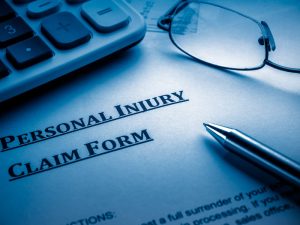 Compensation You May Be Entitled to When Someone Else Is Liable
You may be entitled to three different types of compensation from the person who injured you: economic damages, non-economic damages, and punitive damages.
Economic damages cover your medical bills, medical treatment costs, loss of wages/income, lost future earning-ability, and damage to your property. With regard to your medical bills and loss of income, you may receive economic damages covering the past and future costs associated with your accident-related injuries and any decrease in your future ability to earn.
Non-economic damages cover the more personal, emotional, and mental effects of your accident-related injuries. You may receive non-economic damages for your pain, suffering, mental anguish, and the negative impact your injuries have had on both your quality and enjoyment of life.
In rare cases where there is clear and convincing evidence that the negligent person also acted recklessly or with malice, the court may order them to pay punitive damages to the injured party. Contingent upon what the evidence shows, punitive damages are capped at the greater of $500,000 or two times the amount of economic and non-economic damages combined.
Call Us Today
Have you or a loved one been injured in an accident that wasn't your fault? You may be entitled to compensation. The personal injury accident attorneys of Abel Law Firm have spent 45 years representing people just like you after they were injured in accidents. Call us today for a free consultation at (405) 239-7046 or contact us online.