How Car Accident Settlements Work
Posted on Sunday, January 8th, 2023 at 2:34 pm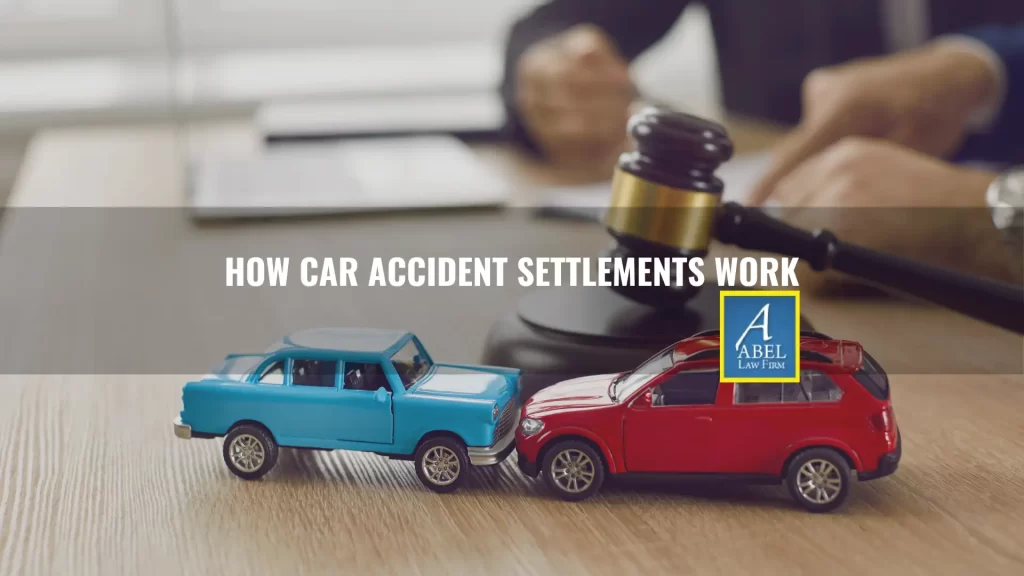 Car accidents can be traumatic and costly, especially when severe injury or property damage occurs. If you were injured in a car accident caused by someone else, you might wonder how car accident settlements work. In this blog post, we'll break down the basics of car accident settlements. We'll discuss what happens after an accident and how to file a claim.
What Is a Settlement?
A settlement is an agreement between two parties, typically the person injured in a car accident and the party responsible for the accident. Settlements allow both sides to come to an agreement without going through a lengthy court battle. When a settlement is reached, both parties must sign the settlement agreement, which is legally binding. A settlement will often include compensation for medical expenses, lost wages, and other costs incurred due to the car accident. Sometimes a settlement includes money for pain and suffering. It's important to note that once a claim is settled, the case is closed, and no further action can be taken.
How do car accident settlements work?
When it comes to car accident settlements, the amount of money you receive can vary greatly depending on the facts of your case. In the context of a car accident settlement, the at-fault driver's insurance company should pay the injured person for their losses. These include medical bills, lost wages, pain and suffering, and property damage. There is no set formula for calculating a settlement amount, as each case is unique. The severity of the injuries, the duration of treatment, and any permanent disability will all influence the value of the settlement.
What if I Were Partly at Fault?
If you were partially at fault for the accident, it could affect the compensation you receive. Oklahoma is a comparative negligence state. That means that if you were partially responsible for the accident, your compensation would be reduced by the same percentage of your portion of fault for the crash. For instance, if your losses from the accident were $50,000 and you were found to be twenty percent at fault for the crash, the most you could recover would be $40,000. A car accident attorney from Abel Law Firm can investigate the crash and determine whether you share fault for the accident.
How to File a Car Accident Claim
Filing a car accident claim can be confusing, especially when filing a claim against someone else's insurance company to pursue compensation for your accident-related injuries and other losses. The following are steps to take to file a claim.
Engage a car accident attorney: You do not need an attorney to file an insurance claim. However, when you're pursuing compensation from another party's insurance company, it will be easier for you if you allow a lawyer who handles these types of cases all the time to do all the work.
Collect evidence: After the accident, begin collecting evidence to support your case, including a copy of the police report, photos of the scene, eyewitness testimony, and any medical bills associated with the accident.
Notify your insurance company: Once you've collected the necessary evidence, file a claim with your insurance company. Ensure you have all the information about your policy handy when calling your insurance company. Even though someone else was at fault for the accident, advise your insurance company.
File a third-party claim: File a third-party claim with the other driver's insurance company. Once your treatment is complete, your attorney will send a demand letter to the insurance company to begin settlement negotiations.
Negotiate: Once the insurance companies have assessed the evidence, they will likely offer a settlement. Before accepting this offer, ensure you understand all the terms and conditions associated with the settlement. The first offer is rarely enough. Your lawyer can negotiate on your behalf.
File a lawsuit: If negotiation fails and a settlement cannot be reached, you may need to file a lawsuit against the other driver or insurance company. Your lawyer can help you through this process and fight for the compensation you deserve.
How an Oklahoma Car Accident Attorney Can Help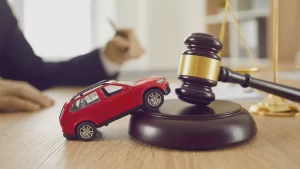 Filing a car accident claim can be complex and time-consuming. Insurance companies are looking out for their own interests. Your best option is to get help from an experienced lawyer who can fight for your rights. They can provide valuable advice regarding the settlement process, investigate your crash's circumstances, and help you build a solid legal case. An attorney can also communicate with insurance companies, ensuring they take your claim seriously.
Speak With an Auto Accident Lawyer Today
If you need to know more about how car accident settlements work or have been injured in a car accident caused by someone else, contact an experienced Oklahoma City auto accident attorney. At Abel Law Firm, our experienced attorneys can help you pursue the compensation you deserve. Contact us today at (405) 239-7046 to schedule a consultation and get started on your case.