How Do You Know If Your Deposition Went Well?
Posted on Saturday, October 1st, 2022 at 6:07 pm
Depositions are the most intense part of discovery in a personal injury lawsuit. Your lawyer may use recorded, out-of-court testimony to gather information from subject matter experts or the party who injured you. However, an insurance company's legal team may also use it to build a case against you. If you sat for a deposition in Oklahoma City, you might wonder what it means for your case's success. While "doing well" in a deposition depends on many factors, you can ask your lawyer these questions to gauge how "well" you did. Here is general information on how to know if your deposition went well.
What Was the Purpose of the Deposition?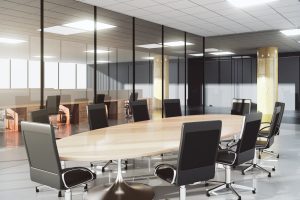 There are many reasons why a legal team may use depositions. If you're the injured person seeking compensation, you may be asked to provide testimony for any of these reasons:
Obtaining more evidence – Lawyers may ask for depositions from you or another party to the accident to gather more information about what happened. While discovery involves sharing tangible evidence like security camera footage, personal accounts from the people involved are equally instrumental to a case.
"Securing" your account of what happened – In a deposition, you speak to a lawyer under oath, and a court reporter transcribes your answers to each question. The defense may use depositions to "lock in" testimony they could challenge if your case goes to trial.
Searching for discrepancies – In a trial situation, the defense will look for differences between what you say in your deposition and the evidence your lawyer presents to the court.
How to Know if Your Deposition Went Well: Was I Prepared?
You will definitely know if your deposition went well if you were prepared for it. Preparedness is crucial to a "successful" deposition. Your lawyer will brief you on what to expect, help you gather answers to the questions you may face, warn you about what not to say, and advise you on how to conduct yourself. The more prepared you are, the calmer you will be.
Some of the questions your lawyer may prepare you to answer include:
How did the accident happen?
Who else may have seen the accident?
What was your health like before the accident?
What are your injuries from the accident?
What kind of medical treatment are you receiving?
How has your life changed since the accident?
Was I Direct and Factual?
Since everything you say in a deposition is recorded and under oath, you will do well by keeping your answers direct, brief, factual, and the way you and your lawyer prepared. Do not embellish or speculate. It is entirely acceptable to take a silent pause before beginning to answer a question, and if you don't have an answer, say, "I don't know."
How Did My Lawyer Participate in the Deposition?
Your lawyer will be present at your deposition to ensure that the examiner follows civil procedure rules. If they believe a question violates the rules, they will object and explain why. Since there is no judge to sustain (grant) or overrule (deny) objections, you will answer the question, and the session will move forward with a new question.
Some reasons for objections in personal injury depositions include:
A question asks you to speculate on uncertain information.
The defense lawyer combined multiple distinct questions into one compound question.
A question is leading, asking you to draw a legal conclusion.
A question contradicts a piece of testimony you previously provided in the session.
The defense lawyer asked a question to harass you.
A question asks for information protected by attorney-client privilege or doctor-patient confidentiality.
A question asks for information that you have already provided.
How Do You Know If Your Deposition Went Well: What Happens Next?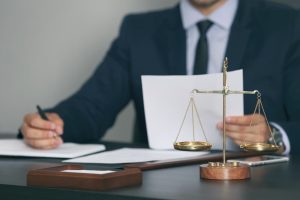 After a deposition, the court reporter will compile their transcripts or recordings and share them with both legal teams. Your lawyer will review the transcript for reporting errors. If necessary, they can request a correction of the transcript to match what you said in the deposition.
How your deposition went may impact which steps the defense takes afterward. For example, since depositions may happen while both sides are still in negotiations, the insurer may decide to settle or change their previous settlement offer based on the information you provided. Your lawyer will help you understand how the defense reacts to your deposition and advise you on the next steps for your case.
Contact an Oklahoma City Personal Injury Deposition Attorney
As one of the Sooner State's top-rated personal injury firms, the Oklahoma City personal injury lawyers of Abel Law Firm have won millions of dollars for injured people after an accident or unaddressed hazard turns their lives upside down. Our team has deep knowledge of Oklahoma's deposition rules, and we do everything we can to ensure our clients feel prepared to provide testimony. During a deposition, we'll ensure you're treated fairly in the face of insurance companies' tactics. Contact our office today at (405) 239-7046 for a free, no-obligation case review.
Related Posts: