How Long Do I Have After An Oklahoma Car Accident To Claim Injury?
Posted on Sunday, January 22nd, 2023 at 3:48 pm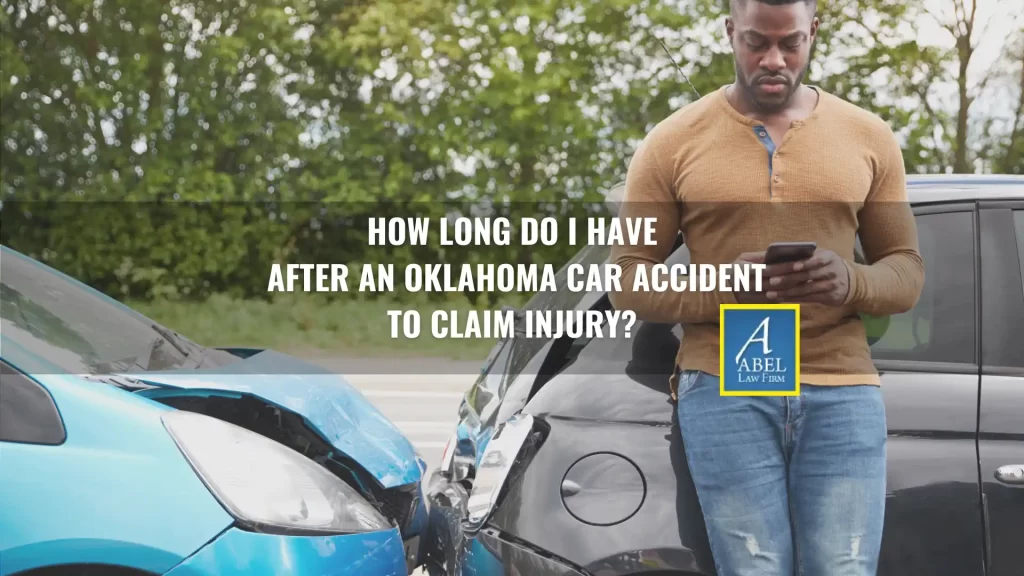 Car accidents can be traumatic events that can have long-term consequences for those involved. You might be wondering how long you have to file a claim for your injuries and losses if you were injured in an Oklahoma City car accident through no fault of your own. This blog post will explain more about filing a claim for compensation. We will also discuss filing a lawsuit for your accident-related injuries and losses after an Oklahoma car accident.
How Long After a Car Accident Can You File an Insurance Claim?
The amount of time you have to file a claim with the at-fault party's insurance company after a car accident depends on their insurance policy. Many policies require an accident claim to be filed "as soon as possible." Some insurance policies provide a specific window of time for filing, such as 30 days or 180 days. Your attorney should get a copy of the at-fault party's insurance company to be sure you don't miss any filing deadlines that could invalidate your claim.
How Long After an Oklahoma Car Accident Can You Claim Injury?
When filing a personal injury claim after a car accident, you must adhere to the state's statute of limitations. In Oklahoma, you have two years from the date of the accident to sue the at-fault party for compensation. This means you have two years from the accident date to file a lawsuit against the person or entity responsible for your injuries. Regardless of when you decide to file a lawsuit, you must do so before the statutory time period elapses. You may be prevented from seeking compensation if you fail to file your claim within this timeframe.
It is important to note that this period begins on the date of the accident, not when the injuries were discovered.
The Exceptions to the Rule
In Oklahoma, there are certain exceptions to the statute of limitations for personal injury claims. If the injury was caused by a government employee or agency's negligence, the statute of limitations allows only one year from the accident date to file a lawsuit.
In cases where the victim is a minor, the parents have seven years to file a claim on the child's behalf if they are under the age of 12. You get the standard two years if they are over 12. If a minor wants to pursue a claim after they become a legal adult, they have until one year after their 18th birthday to file a claim.
If a person injured in the crash was mentally incapacitated by their injuries, the statute of limitations period doesn't begin until they are declared mentally competent. Once they are again competent, the two-year timeframe begins.
How Can a Car Accident Attorney Help?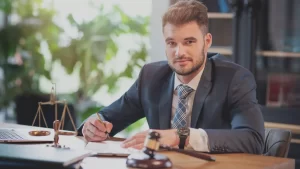 If you suffered injuries in a car accident someone else caused, you don't have to go through the process of pursuing compensation alone. An experienced car accident lawyer can provide legal guidance and representation throughout the claims process. They can:
Investigate the accident
Determine who was at-fault
Obtain a copy of the at-fault party's insurance policy
Determine policy limits
Gather evidence to support your claim
Find and interview witnesses, if any
Prepare and submit a demand letter to the insurance company
Negotiate with the insurance company for a full and fair settlement on your behalf
Take your case to trial, if settlement negotiations are unsuccessful
Negotiate medical bills with insurance providers
Provide support and communication at every step of your case
Car Accident Lawyers in Oklahoma
At Abel Law Firm, our car accident lawyers are dedicated to helping those injured by someone else's negligence get the compensation they deserve. We have extensive experience representing clients who have been involved in all types of motor vehicle collisions. Our Oklahoma City attorneys will work hard toward the best possible outcome in your case.
We've been recognized for our work by U.S. News & World Report as being among the best lawyers of 2023. We've been designated AV Preeminent by Martindale Hubbell, and we've been added to the Million Dollar Advocates Forum. We have a 10.0 rating from Avvo. In short, when you put your case in our hands, you're getting experienced attorneys who've been recognized by their peers and others for their high-quality work.
Our team of Oklahoma City car accident lawyers can help you understand your rights. We will provide guidance as you pursue your legal options. If you suffered injuries in a car accident that wasn't your fault, call us at (405) 239-7046 to set up a free legal consultation.