How Long Does a Personal Injury Lawsuit In Oklahoma Take?
Posted on Wednesday, December 15th, 2021 at 3:44 pm
Personal injury law is a large and involved part of the legal system. Locating everything you need to make a claim when you have an accident that may be someone else's fault can be overwhelming. One of the most frequently asked questions by people with personal injury claims is, "How long will this take if I file a lawsuit?"
The statute of limitations on a claim for personal injury is two years in Oklahoma. However, the actual time a personal injury lawsuit can take varies greatly. The statute of limitations limits the time period within which someone can file a lawsuit. But it does not affect how long it will take for the case to be complete. So, your lawsuit could potentially take substantially longer than that. It could also potentially wrap up quite quickly. The circumstances of your case and other factors will determine the duration of your lawsuit.
While civil and criminal personal injuries are very different, one of the most fundamental differences is that, in civil cases, the plaintiff files a lawsuit against another individual or business. In contrast, the state brings charges against the defendant through the district attorney's office in a criminal case.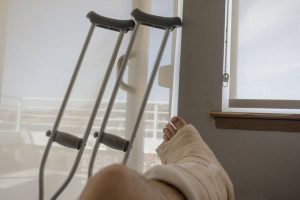 What Is a Personal Injury Lawsuit?
When you've been injured in an accident that wasn't your fault, you may pursue a claim for compensation from the at-fault party's insurance company. Sometimes, no settlement agreement can be reached, either because the insurance company won't offer a full and fair amount of compensation for your injuries, or because they're denying the claim outright. In either case, you and your lawyer can file a personal injury lawsuit.
Personal injuries lawsuits are filed against the at-fault party after their negligent, careless, or intentional actions caused the accident in which you were injured. Negligence is usually the key factor in injury cases.
You can also have what is known as "strict liability." In a case where strict liability applies, an injury may occur when offenders do not intend it, such as when a product was defective in design, manufacture, or marketing, and you used the product as intended, but were harmed. In cases like these, whoever manufactured the product could be held liable for the injury, regardless of the likelihood that they did not intend to harm anyone.
"Intentional wrongs" are acts performed by the individual who caused your injury that occurred due to an intentional act. Examples include assault, false imprisonment, or intentional infliction of emotional distress.
What Kind of Personal Injury Cases Does Abel Law Firm Take?
Abel Law Firm handles car accidents, motorcycle accidents, construction accidents, scooter injuries, burn injuries, spinal cord injuries, trucking accidents, nursing home abuse, insurance disputes, bike-share (rent-a-bike) accidents, dog bites, and traumatic brain injuries, all of which could have the potential to be personal injury lawsuits.
What Compensation Could I Get Through a Lawsuit?
The reason you file a lawsuit after you were injured through someone else's actions is to pursue compensation for your injuries and losses. This compensation is called "damages." In Oklahoma, you may be eligible for economic, non-economic, and punitive or exemplary damages.
Economic damages cover monetary losses. You may be able to pursue compensation for:
Medical expenses
Lost wages
Lost earning capacity
Property damage
Non-economic damages are compensation for the intangible losses you may have suffered as a result of the accident. You may be eligible for compensation for the following:
Pain and suffering
Disfigurement
Loss of enjoyment of life
Mental anguish and anxiety
Punitive, or exemplary, damages can only be awarded at trial. These awards are rare, and rather than being intended to compensate you for your losses, they are meant to punish the at-fault party. In Oklahoma, punitive damages may be awarded when there is clear and convincing evidence that the at-fault party acted intentionally and with malice, or was guilty of reckless disregard for the well-being of others.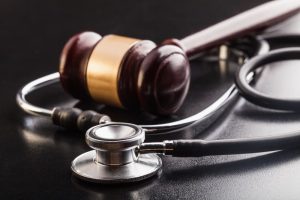 Contact Us
If you've been injured in an accident through no fault of your own, you may be owed compensation. And you're much more likely to get appropriate compensation with a lawyer on your side. We know how to get money for our clients: Abel Law Firm has recovered nearly a quarter-billion dollars in compensation for our clients. Our owner, Ed Abel, was named Oklahoma City litigator of the year.
You can have our Oklahoma City injury lawyers review your case and answer all of your legal questions when you call Abel Law Firm at (405) 239-7046 or complete an online contact form to schedule a free consultation. A consultation will help you decide how to move forward with your case and help put your mind at ease.
If you have been hurt due to the negligence or recklessness of another party, Abel Law Firm can assist you in determining whether a civil lawsuit is appropriate. Contact us at (405) 239-7046 today.