How Much Does a Personal Injury Lawyer Cost?
Posted on Tuesday, October 26th, 2021 at 10:17 pm
If you are seeking legal assistance following an accident, you may be worried about the financial strain you could face by working with an attorney. You're already paying bills for medical treatment, physical therapy, prescriptions, and other costs. Adding more expenses on top of the ones you've already incurred can become overwhelming, and could even lead to debt. Fortunately, many personal injury lawyers take cases on contingency, which means they won't collect legal fees unless they secure compensation for you. The question: How much does a personal injury lawyer cost? Depends on the complexity of your case. The law firm you hire also matters.
Although you might think you can handle your case alone, various challenges can easily arise during the claims process, and you might not have the legal knowledge or resources to deal with these issues. You could end up settling for a lot less money than you actually deserve, or you could even have your claim denied by the insurance company. For that reason, it is critical to hire a personal injury lawyer to represent you in your case.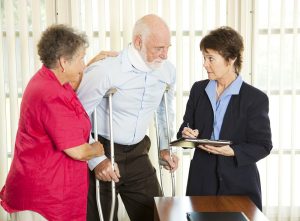 Contingency Fee Agreements
Accident victims often face expensive medical care, lost income from the inability to return to work, and other losses. This might prevent someone from seeking legal representation due to the economic burdens they already face. 
When you hire an attorney who works on a contingency fee basis, you won't pay any upfront fees or costs. Instead, the attorney will take a percentage of the compensation they recover during an insurance claim or lawsuit for their legal fees. If they lose your case, you won't have to pay them for the services they provide. 
Average Contingency Fee in Personal Injury Cases
After resolving your case, your lawyer will subtract any case-related expenses from the compensation they secured on your behalf, such as:
Cost to obtain evidence, such as medical records, accident scene photos, and police reports

Court expenses, such as transcript and filing fees

Administrative costs, such as legal research, travel, postage, and copying documents

Deposition expenses

Fees for expert witnesses during a lawsuit
They will also subtract a percentage to cover their legal fees. The percentage will vary by attorney. 
Personal injury lawyers typically charge anywhere from 25% to 33% in legal fees. However, some might take up to 50% of a client's compensation. When you retain someone's legal services, it's critical to review the agreement you sign thoroughly. If you're not satisfied with the contingency fee they charge, it might be best to consult a different firm.
Contingency Fees Can Change Throughout the Case
Some attorneys will adjust their fees depending on how the case progresses. Lawsuits typically require more time, effort, and money. The contingency agreement might include an increased fee if the attorney needs to file a lawsuit.
For example, some firms use the standard 33% fee for resolving cases through an insurance settlement. If the case goes to court and reaches a favorable verdict, they could raise their fee to 40%.
Discuss All Fees Before Hiring a Personal Injury Lawyer
You should always ask the lawyer you're meeting with to explain how they charge for their services. It's critical to ask not only about their fees but also about case-related costs. If they pay upfront for the expenses necessary to build your case, they can charge you later for them. You should understand how this could affect the amount of compensation you receive.
It would also be a good idea to discuss what would happen if the attorney can't recover compensation for you. Contingency fee agreements stipulate that the client won't have to pay anything if their lawyer loses. However, you should ensure this is in the contract. Otherwise, you could end up with unexpected expenses at the end of your case.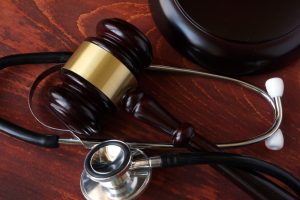 Why You Need to Hire a Personal Injury Lawyer
It can seem daunting to allow your attorney to take a third of your compensation. However, it's a much better option than receiving nothing for the suffering you endured. Most people who choose to pursue a case without the help of a lawyer end up with a denied claim or much less compensation than they deserve. That's because many accident victims may not fully understand their rights or state laws. How much does a personal injury lawyer cost is often a lot less than what you'll lose if you go it alone.
An experienced attorney can document damages on your behalf and estimate the value of your case. They can't predict the outcome, but they can advise you regarding the amount of compensation they believe they can secure for you. That should give you an idea of how much money you'll retain after they take out their fees.
Contact Us
If you were injured due to the negligent actions of another person or company, do not hesitate to call Abel Law Firm. We will be happy to meet with you during a free consultation to discuss your legal options. We take cases on contingency, so you're not burdened by upfront fees or costs. We will be happy to discuss with you how much does a personal injury lawyer cost in your particular case.
Our personal injury lawyers have more than 130 years of combined legal experience. We know what it takes to recover the maximum compensation for our clients to help them heal and move forward with their lives.
Call us today at (405) 239-7046, or contact us online so we can get started on your personal injury case.