How Much Can I Expect from a Car Crash Settlement
Posted on Sunday, January 1st, 2023 at 1:55 pm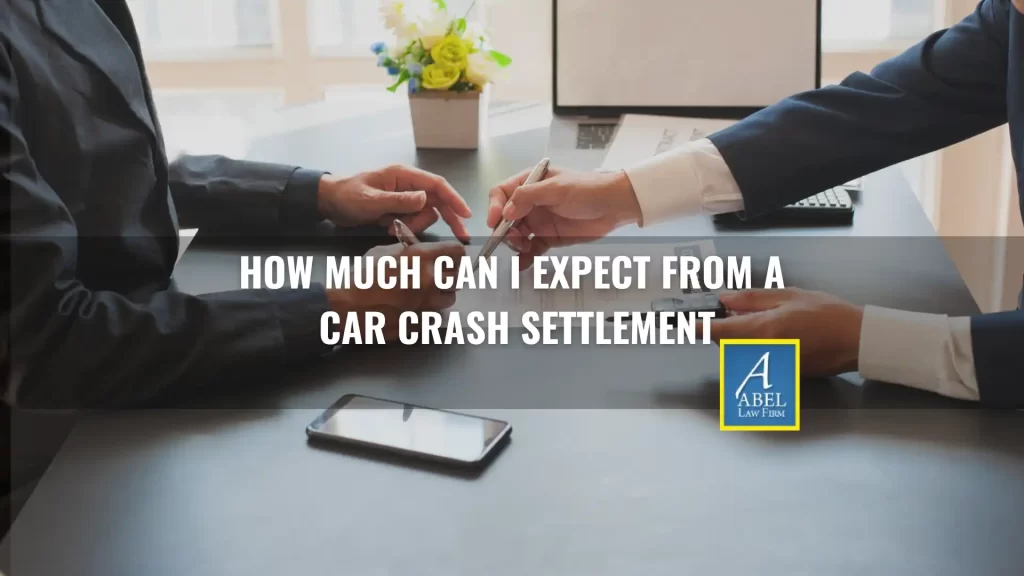 If you were injured in an Oklahoma City car accident that wasn't your fault, you might wonder how much you can expect to receive in a settlement. Knowing what to expect when filing a claim can help you make an informed decision. It will also help you better understand the legal process. In this blog post, we'll discuss what you should expect from a car accident settlement in Oklahoma City. We will also explain how to pursue the compensation you may be entitled to.
Available Compensation in a Personal Injury Settlement
When recovering from an auto accident in Oklahoma City, compensation for your injuries can be critical for restoring your physical and financial health. By filing a claim against the at-fault party's insurance company or a lawsuit, you may be able to recover compensation for:
Medical bills
Lost wages
Property damage
Pain and suffering
Mental anguish
Loss of consortium
Punitive damages
It is important to note that each case is unique. There is no set amount for a car accident settlement in Oklahoma. The compensation you can receive depends on various factors, such as the severity of your injuries, the type of losses you've suffered, and more. An experienced car accident attorney can help you determine the value of your claim. They can ensure that you receive fair compensation for your losses.
How Insurance Companies Determine the Value of a Claim
Insurance companies will typically determine the value of a car accident claim by looking at the costs and losses associated with the accident and determining how much compensation would be appropriate. This process involves assessing all the victim's injuries and losses.
The insurance adjuster will look at the evidence provided, such as medical bills, police reports, photos of the accident, and witness statements. They will consider the severity of the injuries, any long-term effects, and the type of treatment received or needed in the future. In addition, the insurance adjuster will review the insurance policy's coverage limits to assess whether there is enough coverage for the claim. The adjuster will also determine whether there is any liability on the part of either party involved in the accident, which can impact the claim's value.
Factors That Affect How Much to Expect from a Car Accident Settlement
When it comes to a car accident settlement, there are a variety of factors that can affect how much money you're able to recover. Understanding these factors is important so you can get the best settlement possible. The following are some of the most common factors that can influence your car accident settlement:
Severity of damages: The severity of the injuries you sustained in an accident will largely determine how much you'll receive in a settlement.
Insurer: Different insurance companies have different rules and regulations, and each policy may have different limits, which can affect how much you could be awarded in a settlement.
Liability: The amount of liability assigned to each party in an accident can also influence the settlement amount. In Oklahoma, if you are more than 50 percent responsible for the accident, you will be barred from obtaining compensation.
Medical Costs: Medical costs resulting from an accident are typically factored into any settlement. If future medical care will be required, those costs should be included.
Evidence: Having strong evidence that supports your claim can help to increase your chances of getting a higher settlement amount. This may include witness statements, police reports, medical bills, and photos or videos of the scene of the accident.
Settling a car accident can be complex, and many factors can affect how much money you'll receive. Understanding how these factors work and ensuring that your evidence is strong will help maximize your potential settlement amount.
How a Car Accident Attorney Can Help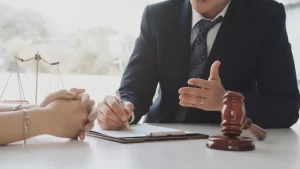 The car accident attorneys of Abel Law Firm have the knowledge and experience to pursue the compensation you deserve after you were injured in a crash that wasn't your fault. We can investigate the crash and determine who's liable. We'll pursue all available evidence to support your case. Then we will negotiate with the insurance companies on your behalf. We can file a lawsuit if settlement negotiations are unsuccessful. You'll be our top priority until your case is finished.
Speak With an Oklahoma City Car Accident Lawyer
If you suffered injuries in a car accident caused by someone else, an experienced Oklahoma City car accident lawyer from Abel Law Firm could help you understand your rights and options under the law and help you determine how much to expect from your settlement. Contact us today at (405) 239-7046 or contact us online for a free case evaluation.