How to Find a Personal injury Lawyer
Posted on Saturday, September 4th, 2021 at 4:09 pm
One of the most critical things you must do after suffering injuries in an accident caused by someone else is to find a personal injury lawyer. The process of finding the right one can be overwhelming. There are multiple factors you should consider before hiring someone.
You want to ensure they have not only the experience and qualifications to represent you well but also that they will work to meet your interests and legal goals. If you choose someone randomly from the internet without doing your research, you could end up with an unqualified lawyer who lacks the skills and resources necessary to handle your specific case.
Below are some suggestions you can use to find the right personal injury lawyer for you.
How to Find a Personal Injury Lawyer
Personal injury is an area of law that deals with injury and death caused by someone else's negligence. It's best to hire someone that exclusively deals with personal injury cases. If you were injured in a car crash, you wouldn't hire a divorce lawyer to handle your case.
Seeking representation from someone with experience in multiple areas of law could also be an issue. Since they don't specialize solely in personal injury, they might not have the skills to resolve your case favorably.
Confirming an attorney's practice areas is as simple as looking on their website.
Review Testimonials and Case Results
Law firms typically have sections on their websites showcasing client reviews and previous cases they handled, along with the results they achieved. Check out what their past clients had to say about the service they received and the outcomes of their cases. If it seems like there are more negative reviews than positive or the lawyer has a low success rate, you should consider hiring someone else.
Look for Trial Experience
Insurance claims are a significant part of personal injury cases. Many accident victims can settle without the need to go to trial. However, if the insurance company denies the claim, it might be necessary to proceed with a lawsuit. If the attorney you hire has never taken a case to court, it may be less likely that you'll win your lawsuit.
It's always best to prepare for any possible outcome when pursuing a personal injury case. When you meet with a lawyer, ask if they have trial experience. Some attorneys have never set foot in a courtroom and do what they can to avoid going to trial. That means they might pressure you into accepting an inadequate settlement so they can take their legal fees and move on to the next case. You should hire someone who isn't afraid to file a lawsuit and argue your case in court if necessary.
Pay Attention to Communication
The way an attorney communicates with their clients is vital. There's nothing worse than retaining someone's services only to discover that they never answer their calls and emails.
You're in a vulnerable position after an accident. When you're injured and struggling to put the pieces of your life back together, you want a lawyer you can depend on and trust.
During your initial meeting, ask about their availability and how often they update clients on their cases. If you leave the meeting feeling confused or have unanswered questions, that's a good indicator of how poor the communication will be if you hire them.
Ask About Legal Fees
Personal injury lawyers typically take cases on a contingency fee basis. That means they don't charge clients upfront for their services. They want to give accident victims a fair chance of seeking the compensation they need to heal.
Be sure to thoroughly discuss how their fees and costs work before signing on the dotted line. If you find out the attorney you hired expects payment when you retain them or bills you for every task they perform, you could face financial strain since you're already paying for medical treatment and other accident-related expenses.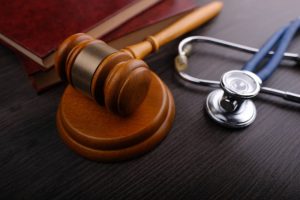 Look for a Hands-On Attorney
The lawyer you choose to hire isn't necessarily the person that will work with you. Sometimes, large firms have paralegals, case managers, administrative staff, and other employees handling cases. Although that might be excellent for efficiency, you likely won't receive the personalized attention you want.
If you meet with an attorney for a consultation, ask if they will handle your case themselves instead of passing it along to someone else. It's important to feel comfortable with the person you hire and know that they will be the one communicating with you throughout the process.
Contact Abel Law Firm
If you were injured due to someone else's negligent actions, call Abel Law Firm immediately. Our personal injury attorneys have represented clients like you since 1976. With over 130 years of combined legal experience, we can effectively handle even the most complex cases. You will have a dedicated and knowledgeable team by your side to fight for the justice and compensation you deserve.
Call us at (405) 239-7046 for a free consultation or reach out to us online.