How to Report a Car Accident to Insurance
Posted on Sunday, November 20th, 2022 at 4:10 pm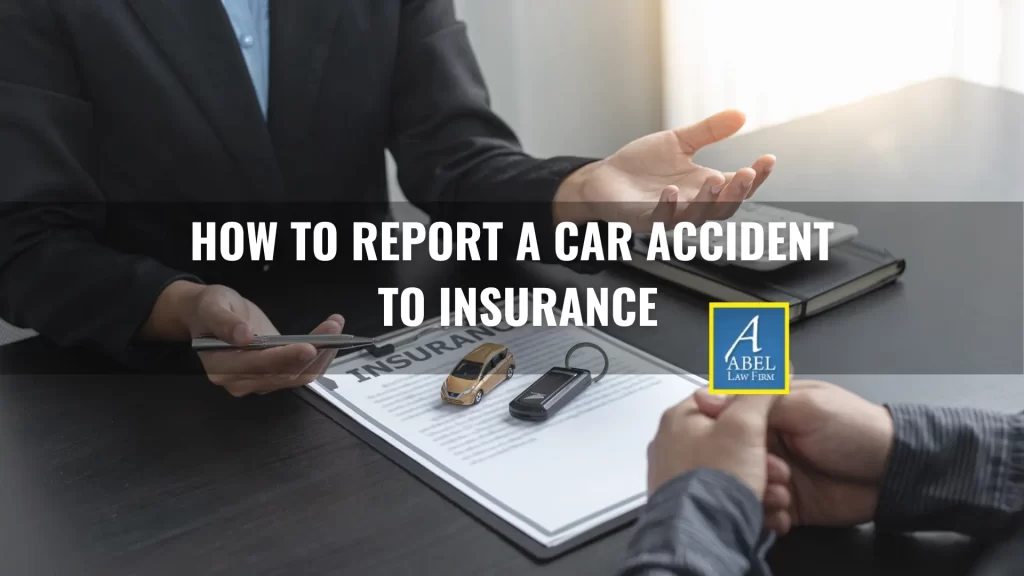 Dealing with the aftermath of a car crash can be overwhelming. You have to handle various tasks, including seeking treatment and filing an insurance claim. The claims process can be confusing, especially regarding settlement negotiations. One of the things you must do immediately is to report a car accident to insurance companies.
Most people don't know the value of their claims. Insurance companies might offer a low settlement quickly to close out the case. Recovering the maximum compensation you deserve is crucial. You need to be able to afford your medical bills and other expenses.
One of the first things you must do after a car accident is to report what happened to your auto insurer. You should provide relevant information so the insurance adjuster can investigate and determine whether the other driver should be liable for your injury.
How to File an Insurance Claim
You can file an insurance claim online or over the phone, depending on the methods your insurer allows. The adjuster will ask for details about the crash, including:
Date, time, and location
Copy of the accident report
Type of vehicle damage
The other driver's name, contact information, and insurance details
How the accident occurred
Type of injuries sustained in the collision
You should review your insurance policy to determine your available coverage. The insurer will likely cover your medical treatment, lost wages, and other expenses. You might be able to rent a vehicle if your car needs repairs.
How to File an Insurance Claim Against the Other Driver
A third-party insurance claim is filed with someone else's insurance company. You can file a third-party claim if the other driver involved in the collision is at fault.
Before leaving the scene, you should obtain the at-fault motorist's name, contact information, and insurance information. They might file a claim themselves, but if they don't, you need the necessary details to file.
Gathering sufficient evidence to prove someone else is responsible for your injury is critical. Obtain a copy of the accident report the investigating officer completed. You can speak to witnesses at the crash scene and get their names and phone numbers. Also, take photos of the car damage, your visible injuries, and other relevant evidence.
How Long Do You Have to File an Insurance Claim?
Typically, there is no specific deadline for filing an insurance claim. However, most insurance companies require their policyholders to file promptly or within a reasonable timeframe after a car crash.
You should start the claims process immediately, even if you have significant time to file. The statute of limitations in Oklahoma only allows a two-year timeframe to file a lawsuit. If your claim drags on for longer than two years and you haven't filed your lawsuit yet, you will lose your right to take your case to court.
How Long Does an Insurance Claim Take?
The duration of a car insurance claim depends on various factors, such as the severity of the injury and the amount of evidence. Some cases settle quickly, especially if liability is clear. However, there are times when the insurance carrier disagrees with others' determination of fault and requires more time to investigate.
It could take several months or more than a year to settle an insurance claim after a car crash. Sometimes, filing a lawsuit is necessary if the insurance company denies the claim or refuses to settle the claim for an adequate amount. The process can take years to resolve when you must sue for compensation.
Do I Need a Lawyer for an Insurance Claim?
No. You don't have to hire a lawyer to help you with your claim. However, seeking legal representation after a car accident is beneficial. An experienced lawyer can gather valuable evidence to prove fault and negotiate with the insurer on your behalf. If you attempt to handle your case alone, recovering the maximum compensation you are entitled to is less likely.
What Type of Lawyer Handles Insurance Claims?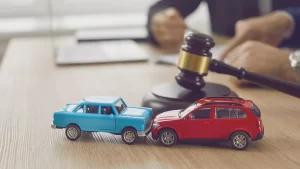 Personal injury attorneys handle auto insurance claims. They can handle claims filed with the accident victim's and at-fault driver's insurance carriers.
Injured in a Car Accident? Contact Abel Law Firm Now
At Abel Law Firm, we have over four decades of experience representing clients injured in car accidents. Our proven track record of success shows the level of dedication we bring to every case we take. You will have a compassionate and skilled legal team in your corner to fight for you. If you not at fault and need to report a car accident to insurance companies and are unsure what to do, call us.
If you sustained injuries in a car crash due to someone else's negligence, call us at (405) 239-7046 for a consultation with an Oklahoma City car accident attorney. Let us file a claim and negotiate a settlement on your behalf. We will aggressively pursue the maximum compensation you deserve.