How To Sue Uber for an Accident
Posted on Monday, April 10th, 2023 at 1:54 pm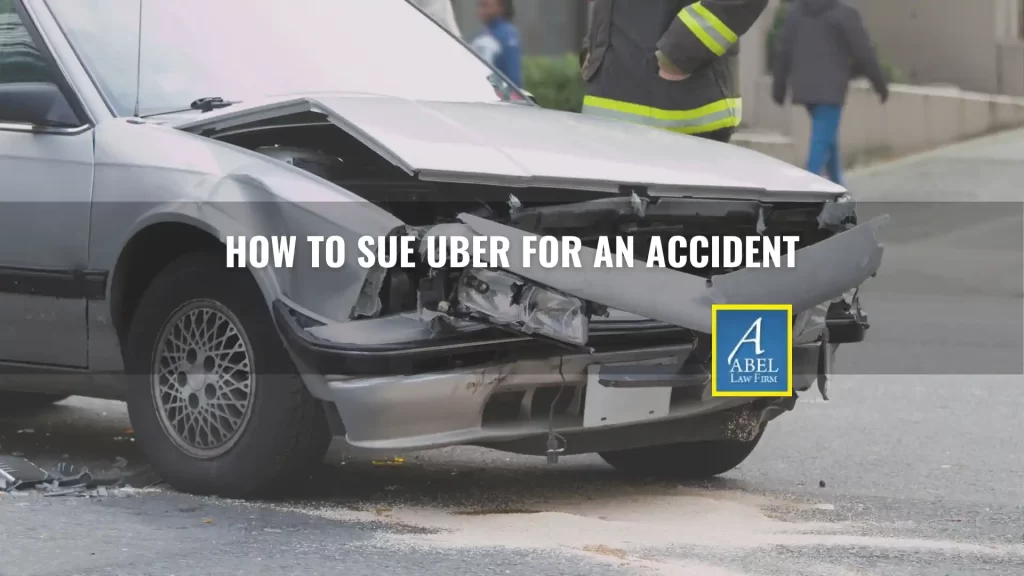 Customers can file a lawsuit against Uber if they were severely injured as an Uber passenger in a motor vehicle accident. You can also sue the Uber driver and any other party involved in the accident that might be at fault. You can seek compensation for your injuries and financial losses with a lawsuit.
What To Do After an Uber Accident
Being injured as a passenger in a motor vehicle accident can be traumatizing. While the Uber driver and other drivers involved in the accident might exchange insurance information after the collision, you might not know what action to take as a passenger, especially if you are hurt or disoriented. By following these steps, you can preserve your legal rights after an Uber accident:
Call 911
If your Uber driver does not call 911, you should call to ensure emergency first responders come to the accident scene. Allow the emergency medical providers to examine you for any injuries. At the accident scene, the police will gather as much information as possible for their crash report. This report may help your case if you pursue a personal injury claim. Be sure to cooperate with the medical personnel and law enforcement at the accident scene.
Seek further medical treatment
Since some car accident injuries are not immediately evident. Follow up with your primary care physician a few days after the accident. Medical providers at a hospital emergency room or urgent care facility can also assess any injuries you may have sustained. They will create medical records to document your injuries which may be helpful evidence in your case.
Gather evidence
Even if your Uber driver takes photos at the accident scene, take photos of the vehicles involved. Also, get photos of the surrounding location and any injuries you sustained. You can also talk to the other driver to get their impressions of the accident.
Contact your insurance company
Your auto insurance policy might contain a provision requiring you to notify the insurance company of a motor vehicle accident even if you were not a driver. If Uber, the Uber driver, and the other driver's insurance coverages are insufficient to cover your financial losses, you may be entitled to compensation under your policy. As such, you should notify your insurance company as soon as possible so that it can investigate the accident.
Call a personal injury attorney
By contacting an attorney with experience handling Uber accidents, you will have an advocate on your side from the outset of your case. Your attorney will thoroughly investigate the circumstances of the accident, request the police report, and obtain your medical records. They will evaluate the liability of the potentially responsible parties and advise you concerning the strength of your claim. They can file a lawsuit on your behalf if they cannot negotiate a settlement with the insurance companies that sufficiently compensates you for your losses.
Is Uber Liable For Your Accident?
As in any motor vehicle accident, an experienced personal injury attorney can evaluate the liability of all parties. In an Uber accident, this could include the company, the Uber driver, and any other drivers involved in the collision. Although an Uber driver is typically found liable in an accident since they were operating the vehicle, the nature and circumstances of the accident could trigger Uber's insurance coverage.
According to Uber, whether its insurance coverage is triggered in an accident depends on whether the driver has their app turned on and is waiting for a ride request, is on their way to pick up a customer, or they have the customer in their vehicle en route to their destination. Various levels of insurance coverage are available depending on these circumstances. Uber's insurance coverage may be the primary policy or contingent and supplemental to the Uber driver's auto insurance, depending on the facts and circumstances of the accident and the amount of coverage the Uber driver carries. However, if your injuries and financial losses are severe enough to exhaust all available coverage, you may have a direct cause of action against Uber itself if you can prove they are responsible, at least in part, for the accident.
What Are the Challenges of Suing Uber?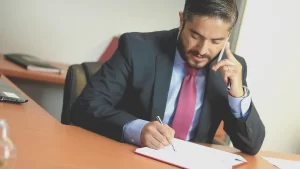 An experienced personal injury lawyer will not hesitate to sue a company like Uber if such a cause of action is warranted. However, using a large corporation like Uber comes with significant challenges. With multiple lawyers at their disposal, legal fees are of little, if any, consequence. They will attempt to dismiss your case from the outset and bank on injured plaintiffs not pursuing their claims. Even if you are not paying your attorney's fees unless there is a recovery, you will likely have to pay legal costs, including deposition expenses, filing fees, mediation costs, and the high costs of hiring experts. Companies like Uber count on accident victims not having the financial means to follow through with their lawsuits.
Contact an Uber Accident Lawyer Today
At Abel Law Firm, we can help you pursue the compensation you deserve if you were injured in an Uber accident. Our personal injury attorneys strive to offer every client the personal attention they deserve. Call today at (405) 239-7046 for a case review.