What a Car Accident Lawyer Does
Posted on Friday, December 16th, 2022 at 5:50 pm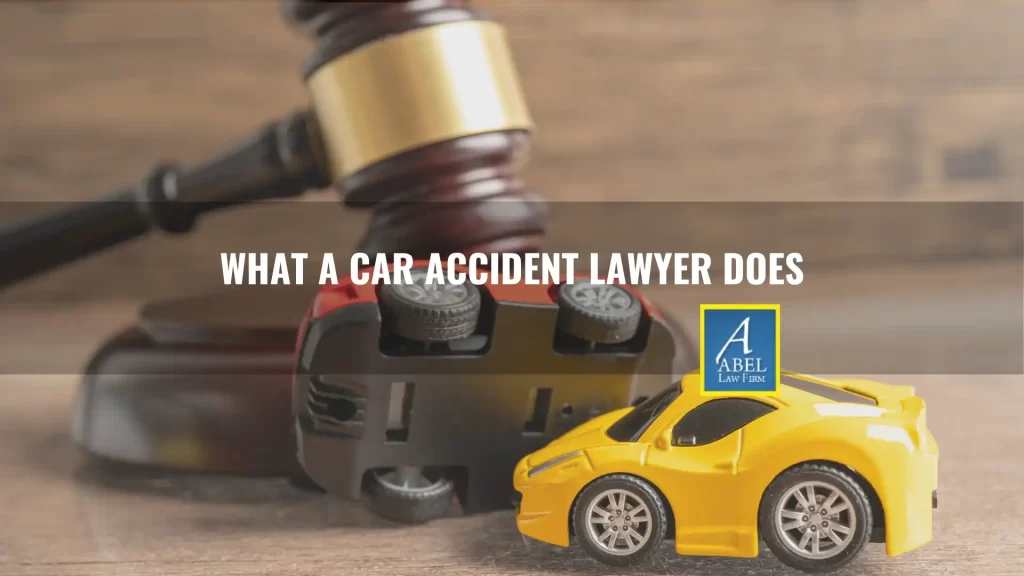 Car accident lawyers represent clients injured in car crashes caused by someone else. They can investigate, establish liability, obtain evidence, and pursue compensation on your behalf.
Car accidents are traumatic for many people. A crash can lead to severe injuries that require extensive treatment to heal. Some people can't care for their families or return to work when a permanent injury leaves them with a disability or impairment.
Recovering your health should be your priority. However, you might want to pursue action against the at-fault party. The responsibility of handling a claim or lawsuit can be overwhelming, especially if you have never handled one before. An experienced attorney can relieve your burden so you can focus on your treatment.
Do I Need a Lawyer for a Car Accident?
No. You don't have to seek legal representation. You might think you don't need a lawyer if someone else is at fault. Proving what happened should be simple.
However, insurance companies want to save money by denying claims or reducing their value. They will look for evidence to avoid liability, so they don't have to pay a settlement.
Hiring a lawyer after a car accident is beneficial. They can take over your case and complete every step, such as:
Reviewing insurance policies for coverage information
Filing a claim
Gathering evidence, such as eyewitness statements and photos of the accident scene to prove fault
Talking to accident reconstruction specialists, medical providers, and other experts to strengthen the case
Requesting copies of your medical records and bills
Communicating with the insurance adjuster
Sending a demand letter and negotiating a settlement
Filing a lawsuit if the insurance company denies the claim or provides an inadequate settlement
Representing you during every stage of the lawsuit and preparing for an upcoming trial 
When to Call a Lawyer After a Car Accident
You should seek immediate medical treatment after a car crash. Then call a lawyer to discuss your case. It might seem unnecessary but hiring an attorney soon after an accident is smart for multiple reasons.
Over time, evidence can get lost or destroyed. A lawyer can request the negligent party to preserve specific evidence. They can also speak to witnesses before anyone's memory about the incident fades.
Lawyers are also able to prepare for potential obstacles that can delay the process. They can move the process along efficiently and avoid missing crucial deadlines. 
How Much Do Car Accident Lawyers Charge?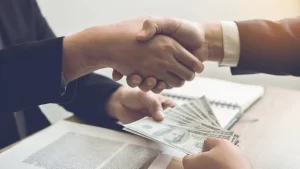 Most car accident attorneys take cases on contingency. That means they don't charge upfront for their services. Instead, they take a percentage of their client's compensation if the case reaches a settlement or favorable jury verdict.
The percentage your lawyer takes will depend on the terms of the contingency fee agreement you sign with them. Fees commonly range from 25 percent to 33 percent for insurance claim settlements. If they must file a lawsuit, the contingency fee might go up.
Typically, the fee for a lawsuit is around 40 percent. Even if your case settles before trial, paying the 40 percent fee is required. That's because lawsuits are more expensive than insurance claims. There are more costs to cover.
The check you receive won't be for the total compensation awarded to you. According to the terms in your contingency fee agreement, your lawyer will subtract their fee from the check amount. They will also take out money for case-related costs, unpaid medical bills, and other expenses.
You should speak to your car accident lawyer about their fees. If they work on contingency, discuss their arrangement, so you know what to expect. You should never sign a contract unless you understand the terms and what's expected of you.
A contingency fee arrangement also means the lawyer won't collect their legal fees and costs if they lose your case. Since payment is contingent on recovering compensation, if you don't get compensation in an insurance claim or lawsuit, your lawyer won't get paid. 
Injured in a Car Accident? Contact Abel Law Firm Today
At Abel Law Firm, we protect the rights of accident victims and fight for justice. Since 1976, we have represented injured clients against the parties responsible for harming them and their insurers. You should not pursue a car accident case without an experienced legal team. We will aggressively seek the compensation you deserve and remain by your side until the end.
We work on contingency, so you don't have to worry about the cost of hiring a lawyer. You won't owe us any money if we don't secure compensation. 
If you sustained injuries in a car crash due to someone else's negligence, call Abel Law Firm at (405) 239-7046 for a free consultation with one of our dedicated Oklahoma City car accident lawyers.