What Documents Do I Need for My Personal Injury Case?
Posted on Sunday, May 1st, 2022 at 3:29 pm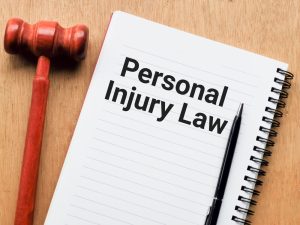 Suffering any injury can be both painful and traumatic. When that injury comes about as the result of another party's negligence or carelessness, a lot of additional emotions can be involved. The sense of anger and unfairness can sometimes feel overwhelming, which can make it difficult to know what steps you need to take to find the justice you deserve.
If you have recently experienced an injury, whether it happened in an automobile accident, a slip-and-fall, a dog bite, or on a construction site, it is important to remember that finding justice requires some clear-headed organization. It can be difficult to establish any wrongdoing and demonstrate how much money you should be owed if you do not have the evidence you need to support your case.
There are a number of documents that can be vital evidence you will need to present in your personal injury claim or suit. Gathering and organizing these documents can help you and your personal injury lawyer convince the insurance companies or the court that you deserve financial compensation for your injuries.
It is worth noting that personal injury claims can recover compensation for both economic losses (relating to things like the cost of medical treatment, lost income, and property damage) and non-economic losses (relating to the cost of physical and emotional pain and suffering). You will want to be sure to gather documents that address both of these categories.
Some of the most important documents you will need include the following:
Medical Records and Bills
Documentation of the medical care you received after your injury, as well as proof of the money you spent on that medical care, can be some of the most crucial evidence you can use to support your claim. Your medical records will offer insights into what your injuries were, how they were caused in the accident, and the extent to which they have affected your life since.
Your medical bills will demonstrate in plain terms the financial costs of your medical treatment.
In addition to these records, it can also be helpful to ask your doctor for a letter or note that can describe your treatment, tests, and recovery prognosis in everyday language. A professional opinion about the ways in which your injury will affect your ability to work and how long the injury's effects will last can be particularly useful as a way of calculating future lost earnings.
Repair Bills
If you have had damage to your car or to any other personal property in the accident, providing bills, invoices, or receipts for the repairs or replacement articles can help to demonstrate the financial cost of the damage.
Employment Records and Tax Documents
Employment records, pay stubs, and tax documents can provide a picture of the duties your job entails, your history of employment, how much money you made before your injury, and how much income you lost as a result of the accident.
Records of Other Financial Losses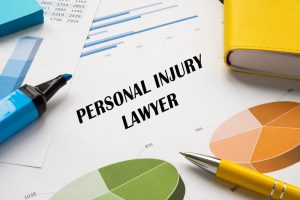 The injuries or property damage you sustained in the accident may have resulted in other financial losses as well. This might have come in the form of transportation costs if you were unable to drive your damaged vehicle. Alternatively, you may have incurred childcare or household cleaning fees if your injuries prevented you from performing these duties yourself.
A Journal Documenting Your Post-Accident Pain and Suffering
Keeping a journal in the aftermath of your accident can help you to outline the extent of the physical and psychological pain and suffering you have endured because of your injuries. This "pain journal" can be a place for you to make note of the levels of pain you experience from day to day, as well as the degree to which you feel it is worsening or improving. It is also useful to make detailed notes about the emotional and mental toll the accident and your injuries take on you in the days, weeks, and months that follow.
Contact an Experienced Personal Injury Lawyer Today
The Oklahoma City personal injury lawyers of Abel Law Firm understand how difficult life can feel in the aftermath of an accident, particularly one in which you have suffered an injury. Since 1976, we have dedicated our careers and resources to helping accident victims just like you find justice and recover the compensation they deserve. We are available to begin working with you right away, and we won't charge you anything unless and until we agree to a settlement or win a lawsuit on your behalf.
Call us today for a free case evaluation at (405) 239-7046.