Evidence That Is Needed To Convict a Hit-and-Run Driver
Posted on Saturday, April 15th, 2023 at 2:08 pm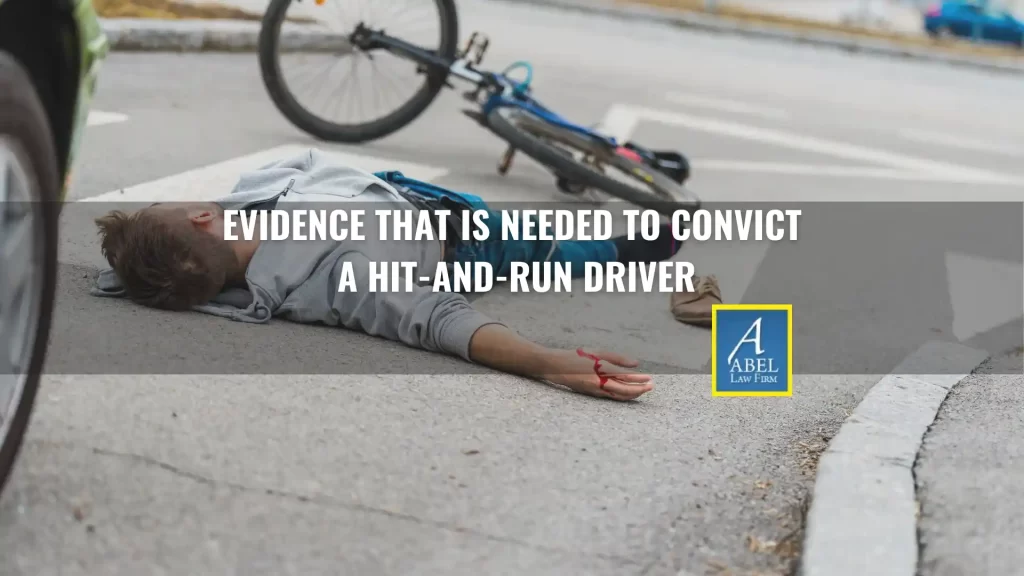 If you are injured in a hit-and-run accident in Oklahoma City, you need an experienced car accident lawyer. An attorney can thoroughly investigate the accident. They will gather all the necessary evidence to prove the driver's liability at fault. Your attorney will work with insurance companies and seek the compensation you need for your injuries and losses.
What Should I Do After a Hit-and-Run Accident?
After a hit-and-run accident, you might not know how to start building your case. After all, the other driver left the scene without sharing their information. You may not know what evidence you need to provide to your attorney. Protect your legal rights and the opportunity to pursue compensation by following these tips in the aftermath of a hit-and-run accident:
Call 911 –When you call 911, law enforcement and emergency medical responders will come to the accident scene. Be sure to wait for them to arrive – do not attempt to go after the other driver. The police will initiate their investigation of the accident and try to locate the driver. Emergency medical providers will evaluate you for any injuries. Be sure to allow their examination, as your injuries might not be immediately evident.
Gather evidence –Document anything you can recall about the vehicle that hit you, including the make, model, color, and license plate number. Use your phone to take photos of the accident scene, your injuries, and any damage to your vehicle. If any witnesses stop at the accident scene, obtain their contact information and record their observations.
Seek medical treatment – Follow up with your primary care physician or seek treatment at an urgent care facility or emergency room a couple of days after the accident. Car accidents often cause soft tissue injuries you might not feel until a few days after.
Call your insurance company –Notify your insurance company immediately after the accident. Your auto insurance liability policy likely contains a notice provision requiring prompt notice after any accident. Providing such notice is particularly important after a hit-and-run accident because your coverage may be triggered. This happens mainly if the driver to blame is not found or is inadequately insured.
Contact a car accident lawyer –An experienced personal injury lawyer will thoroughly investigate the circumstances of the accident, gather evidence, and negotiate with insurance companies so that you can focus on your recovery.
What Evidence Do You Need to Prove Fault?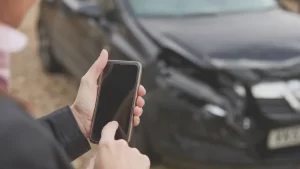 To obtain compensation from the other driver in a personal injury lawsuit, you must prove they are at fault for the accident that caused your injuries. If the police do not locate the driver, your auto insurance policy may come into play to pay you for your damages. If you have uninsured motorist (UM) coverage, that may cover your financial losses up to the limits of your policy and the extent of the other driver's fault for the accident. Therefore, establishing the other driver's liability is critical to recovery under your policy. Your attorney will gather evidence such as traffic camera footage, the police report, and witness statements to prove they are at fault.
If the other driver is found, they might be subject to criminal charges for fleeing the scene of an accident. The prosecutor must prove beyond a reasonable doubt that the driver knew the accident occurred, failed to stop at the accident scene, and the accident directly caused your injuries. Under Oklahoma law, it is a felony to leave the scene of an accident with non-fatal injuries. The driver may be sentenced to a fine of up to $1,000 and a prison sentence between ten days and two years.
If the at-fault driver has insurance, their policy limits could be minimal and insufficient to cover your losses. In that case, your underinsured motorist (UIM) coverage might be available to compensate you. Remember, although a criminal conviction in a hit-and-run may help establish the driver's liability in your personal injury lawsuit, it does not guarantee a financial award in a civil suit.
Because of the intricacies of proving liability in a hit-and-run accident, contacting a personal injury lawyer at the outset of your case is imperative when seeking compensation for your injuries and losses.
Contact an Oklahoma City Hit-and-Run Accident Lawyer Today
The experienced personal injury lawyers at Abel Law Firm understand you might feel intimidated by the legal process as you recover from the injuries you sustained in a hit-and-run accident. We can help you pursue the compensation you deserve. Call us today at (405) 239-7046 for a case review.