What Happens After My Lawyer Sends a Demand Letter?
Posted on Saturday, September 10th, 2022 at 6:05 pm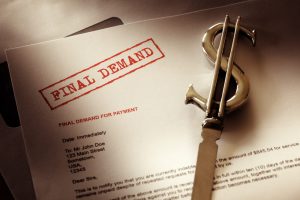 Once your lawyer sends the demand letter to the insurance company, negotiations will start.
However, insurance carriers aren't always quick to settle. Some deny claims because they find evidence that their policyholder isn't at fault for someone's injury. Other times, they offer a low settlement amount to avoid a significant payout and save money.
Understanding the ins and outs of how insurance settlements work is crucial. You need to know the steps you must go through before recovering the compensation you deserve. Specifically, you should understand what happens after your personal injury lawyer submits a demand letter to the insurance company. Although you might hope your claim will settle shortly after, it could take a while before you see a check.
Elements of a Demand Letter
Your lawyer will draft a demand letter to send to the at-fault party's insurance carrier. The demand letter will contain all relevant facts of your case, such as:
The date, time, and location of the incident
A brief explanation of how the accident occurred, including why the policyholder should be liable
The type of injuries you sustained
A timeline of necessary medical treatment, including dates and medical provider names
The total cost of expenses incurred from the accident
The amount of compensation you demand for your injury and resulting losses
A personal injury attorney can only send a demand letter on behalf of their client once their client finishes treating their injury or a doctor places them at maximum medical improvement (MMI). Once their injuries are at MMI, the injured party's condition isn't likely to improve with further medical intervention. At that point, follow-up care might be necessary but proceeding with pursuing an insurance settlement is possible.
The demand letter will also include evidence. Proving what happened is impossible without documentation. Depending on the circumstances of the case, your lawyer might submit evidence, such as:
Pictures from the accident scene
Police/incident report
Medical records and other documentation of the injury and treatment
Invoices, receipts, and other evidence of expenses
Footage from a security camera or traffic camera showing the incident
Insurance Claim Process After the Demand Letter Is Sent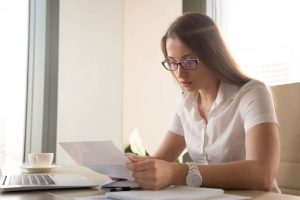 When your attorney sends the demand letter, all you can do is wait. The insurance company will review the letter and accompanying evidence to determine whether their policyholder is liable for the incident. The insurer will perform their own investigation and decide whether they agree with your lawyer's interpretation of the evidence.
Three possible scenarios can result from sending a demand letter during a personal injury insurance claim:
Accepted demand – The insurance carrier might accept the demand. That means they agree their policyholder is responsible for your injury. They also agree to pay the compensation demanded in the letter.
Proposed counteroffer – The insurer could send your lawyer a counteroffer. That means they believe their policyholder should be liable but disagree with the demanded amount of money. At that point, your attorney can begin negotiating for an adequate settlement.
Denied claim – When an insurance company rejects a demand letter, they don't believe their policyholder is at fault and denies the claim. Pursuing a lawsuit might be necessary when this happens.
When Will the Insurance Company Respond to My Demand Letter?
Attorneys typically include a request in the letter for the insurance carrier to reply within a specific timeframe. However, there is no set number of days within which they must answer. The time it takes for the insurer to respond to the demand letter your lawyer sends depends on a range of factors, such as:
Claim size – Large claims can take a while for the insurance carrier to review. For example, if there are years of medical records to comb through, it's unlikely you'll receive a quick response.
Insurer size – Large insurance companies might use a streamlined process to review insurance claims. However, it depends on how many insurance adjusters they employ and the number of resources at their disposal. Smaller carriers might not have the time or resources for efficiently processing claims. It might be weeks or months before anyone even looks at your letter.
Ongoing communication – Submitting a demand letter and waiting around for a response isn't productive. If your lawyer calls or emails the insurance company regularly for claim status, it's likely that your claim won't fall through the cracks.
Contact Us
Abel Law Firm has represented accident victims in Oklahoma since 1976. Our Oklahoma City personal injury attorneys have over 150 years of combined legal experience. Our team understands the challenges you face after an accident and strives to provide the guidance and support necessary for you to get through this traumatic experience.
If you sustained injuries in an accident due to someone's wrongful actions or inaction, call Abel Law Firm at (405) 239-7046 for your free consultation. Let us be your advocate and fight for the justice you deserve. Our results speak for themselves.