What Happens If Your Uber Gets in an Accident? 
Posted on Thursday, April 20th, 2023 at 2:22 pm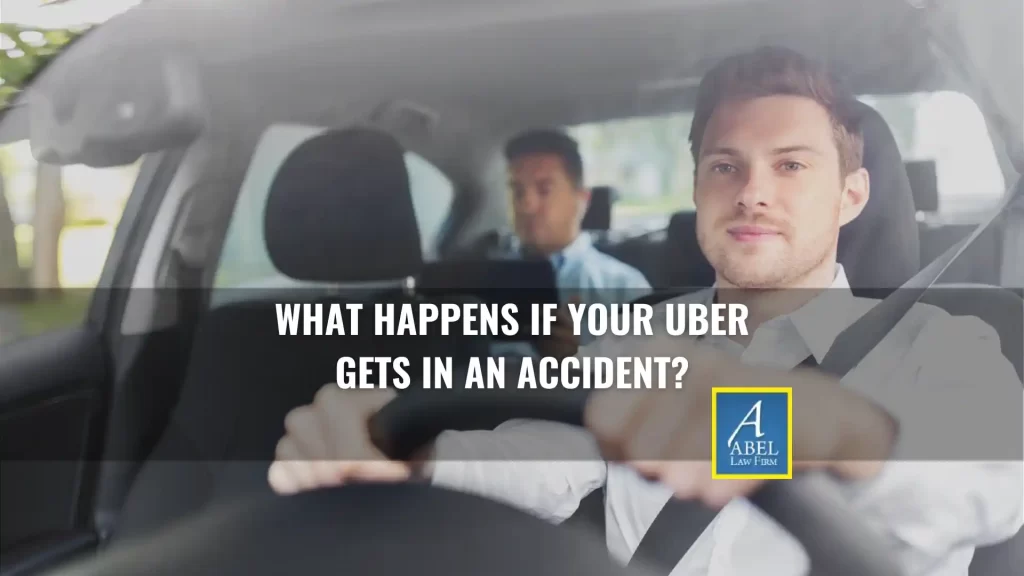 You might hire an Uber to arrive safely at your destination after enjoying a night out with friends. Or, you may need a ride to the airport. Whatever the circumstances, ridesharing with companies such as Uber or Lyft can be a convenient option instead of using your vehicle or renting a car. But what if your Uber is involved in an accident and you are injured?
If you were injured in an Uber accident in Oklahoma, you need an Uber accident attorney. An experienced personal injury attorney can review your case and discuss your legal options for pursuing compensation for your injuries and financial losses following the accident.
Is Uber Liable For Accidents?
Determining liability in car accidents involving Uber is essentially the same as with other motor vehicle accidents. Namely, the injured party must prove that someone else's negligence caused their injuries. In an accident involving Uber, the Uber driver might be found to be at fault because they were operating the vehicle involved in the accident. However, the accident could also trigger Uber's insurance coverage.
Whether Uber's insurance coverage is liable depends on the status of the Uber driver at the time of the collision and their auto insurance coverage. In short, Uber provides insurance coverage if the driver turns on the app and is available or waiting for a ride request. However, whether Uber's coverage is triggered also depends on the limits of the driver's policy and whether it is a covered accident. Uber carries alternative coverage when the driver is on their way to pick up a customer or during the rideshare.
Because determining whether the Uber driver's insurance coverage or Uber's insurance coverage applies when an accident occurs can be difficult to discern on your own, be sure to contact a personal injury attorney if you are injured in an Uber accident.
Do They Cover Accidents?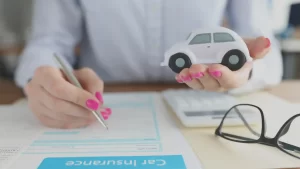 According to Uber, there are certain circumstances in which various insurance coverages may apply. These can be complicated to interpret without the assistance of an Uber accident attorney. Whether Uber's insurance coverage applies depends on the status of the rideshare when the accident occurred:
The driver app is off – If the Uber driver is off duty or the driver app is off, only the driver's auto liability policy applies.
The driver is available or waiting for a ride request – If the Uber driver's app is on. They can be booked or wait for a customer; Uber maintains insurance for the driver for a covered accident with policy limits of $50,000 per person for bodily injury, $100,000 per accident for bodily injury, and $25,000 per accident for property damage. This coverage applies if the driver does not have insurance with these minimum limits and the accident is not covered under their policy.
The driver is en route to pick up customers and during trips – If the Uber driver's app is on while they are driving to pick up customers or during the rideshare with customers in their vehicle, Uber has the following available insurance coverage:

$1,000,000 third-party liability coverage for customers
Uninsured/underinsured (UM/UIM) coverage for bodily injury and/or first-party injury insurance
Contingent comprehensive and collision coverage (up to the actual cash value of a vehicle with a $2,500 deductible)
Even if you were a passenger in an Uber and not a driver involved in the accident, you should still report the accident to your insurance company. If your injuries are significant, the insurance coverage available from Uber, the driver, or another party may be inadequate. You may be entitled to uninsured motorist coverage depending on the terms of your personal auto liability policy.
Can You Sue Uber For an Accident?
Yes. You can sue Uber if you cannot get an adequate settlement by filing an insurance claim. Contact a personal injury attorney to discuss your case if you were injured in an Uber accident. Your attorney will investigate the accident, obtain the evidence to establish the liability of the driver (or other drivers) at fault and communicate with the insurance companies on your behalf. They will attempt to negotiate a settlement with Uber's insurance company. However, if the insurance company does not make a reasonable offer, your attorney may take your case to court to pursue maximum compensation.
Since 1976, Abel Law Firm has provided personalized legal services to every client. We can assist you with any personal injury case, including an Uber accident. The car accident attorneys at Abel Law Firm will help you seek total compensation after your collision. Call us today at (405) 239-7046 for a case review.