What Is a Truck Driver's Travel Log?
Posted on Tuesday, February 15th, 2022 at 11:47 pm
The working life of a truck driver is long and tiring. Because of that, there are regulations about how long a driver can sit in the cab driving, when they must stop and rest, and when the truck must be brought in for service. All these things must be kept in a written or electronic log, known as the "travel log," so that in cases of accidents or other insurance claims, a record of the driver's actions is available.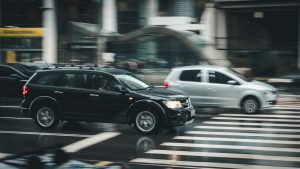 The travel log is sometimes paired with the truck's "black box" or event data recorder (EDR). These two documents provide a reasonably clear picture of what the truck and driver were doing in the hours and minutes leading up to a crash.
What They Put in the Travel Log
Every driver and every company has their own travel log. Each state, and sometimes each county, has its own set of regulations about what needs to be in the log. Beginning in 2017, trucks were required to be equipped with electronic logging devices, but the driver must still complete some driver's log entry items on paper. Whatever form is used, they all contain at least the following:
Driver hours. The driver must report how many hours are actually spent behind the wheel driving the truck. The federal body that regulates trucking is mostly concerned with the number of rest hours that drivers get, so driving hours are tracked separately from non-driving waking hours.
Off-duty hours and on-duty waking hours. These hours are tracked to ensure that the driver is getting enough rest that they won't drive fatigued.
Sleeper berth hours. For statistical purposes, the driver must track how many hours are spent sleeping in the truck versus sleeping in a hotel.
Inspection reports and maintenance time. The driver must inspect the vehicle, and any issues must be checked by a mechanic approved by the company.
Why Is the Log Kept?
Trucking companies keep these logs to protect themselves and protect their drivers. Federal law caps the number of hours a driver may spend on the road at 11 hours in any 24-hour period, and 14 hours on-duty for every ten hours off duty. Drivers are required to take 30-minute breaks every eight hours.
The maintenance log shows that the driver was aware of any problems and brought them to the attention of maintenance in a timely manner and that the company addressed any chronic issues with the vehicle. Or, in the case of lawsuits, the log can be used to show that this was not being done.
If the driver is compliant with all requirements, then the company's insurance will cover their accidents. If you are in an accident and discover through the driver's logbook that they were up for the 20 hours before the accident and didn't get any rest breaks for two days before that, the trucking company will have some explaining to do.
How We Can Help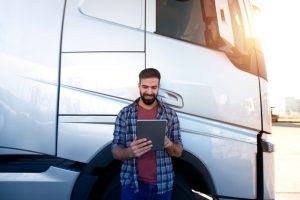 Whether the log is paper or electronic, it is a legal document and should be provided by the driver or company when requested for an insurance claim. That does not mean that it will be provided or provided in a timely manner.
Black box data is not required to be kept at all and is routinely overwritten as the drive fills up, about every 30 days. Written logbooks must be maintained for only six months before they can be destroyed. Electronic logs must also be kept in both electronic and pdf format for six months, according to Federal guidelines.
Because these are in an electronic format, however, obtaining them is not as easy as running to the local copy shop and getting a dozen copies made. Your best chance is to have the services of a knowledgeable attorney who can correspond with the company and request the information and instruct them not to overwrite any black box data.
Once we have the data, we will review it to determine what the driver was doing, and what the truck was doing, and compare it with the statements from the driver and witnesses, to create a better reconstruction of the scene.
Contact Us Now
Remember that time is limited for recovering the log and for filing your case. Oklahoma limits the time you have to file your personal injury lawsuit to two years from the date of injury. Contact Abel Law Firm at (405) 239-7046 to speak with an experienced truck accident attorney today. Let us take a look at your case and let you know the best way to proceed.