What Is Indemnity in a Workers' Compensation Claim?
Posted on Wednesday, June 1st, 2022 at 2:58 pm
When an insurance company "indemnifies" a policyholder, the insurance company agrees to pay for losses or damages due to a particular cause or to provide a sum of money at the end of a given period. In exchange, the policyholder agrees to make payments as required for the policy and to obey the requirements of the insurance policy. If you have questions about your claim, don't hesitate to contact our legal team today. Indemnity in a worker's compensation case ensures that your damages are covered by your employer
Indemnity and Your Employer
Workers' compensation is a type of insurance that your employer must have to protect workers against injuries suffered on the job. If you get hurt while employed or become ill due to a job-related cause, workers' compensation will pay for your medical bills.
Workers' compensation is a little like no-fault auto insurance. No-fault auto insurance pays for your medical and repair bills, no matter who is responsible for a car accident. In the same way, workers' compensation pays your medical bills no matter what caused your injury. If it happened while you were working for your employer, your medical expenses should be paid. When you accept workers' compensation benefits, you indemnify the employer from liability.
The purpose of indemnity in workers' compensation is to protect the employer from liability for your injury so that payment and treatment can proceed as swiftly as possible.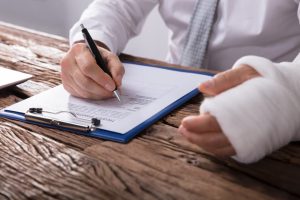 What Indemnity Means for Workers' Compensation Cases
You may believe you must use workers' compensation if you have a work-related injury case. This is not necessarily true. You must report your injury to your employer or supervisor within 30 days of the date of injury. Failing to do so does not bar your claim, but claiming benefits will be more challenging. After thirty days have passed without you reporting the damage, there's a presumption that you were not hurt on the job. You'll have to prove that your injury was work-related. Contact us today.
If you have correctly reported your claim, you have one year from the date of injury to file a claim with the Workers' Compensation Commission. You may want to consider consulting an attorney before filing your claim.
Conditions in which you may file a claim and sue your employer
There are only a few situations where you can file for workers' compensation and sue your employer. These include cases where your employer did not forward your claim to the Commission, cases where your employer deliberately attempted to harm you, and some specialized subcontracting situations. If any of these apply, you should have an attorney's advice before proceeding.
If your injuries were caused by a third party at the location, such as a vendor or a delivery driver, there might be more to gain by filing a third-party lawsuit. You can file a workers' compensation claim and a third-party lawsuit simultaneously. Workers' compensation does not allow awards for noneconomic losses such as pain and suffering. You must discuss this with your lawyer to ensure you get your deserved compensation.
In cases that involve workplace-related illness (such as asbestosis or mesothelioma), there may be class-action or mass tort cases already in place. Rather than start another lawsuit, which the courts may bar, there are procedures for attaching your case to an existing suit. This is something that your attorney can explain to you.
Whether you choose to use workers' compensation or file a third-party lawsuit after a workplace injury, you should have a knowledgeable workers' compensation attorney review your claim before filing.
How We Can Help
Even in a straightforward workers' compensation claim, you should consider the services of an attorney from Abel Law Firm to help you. According to industry watchdogs, an average of seven percent of workers' compensation claims are denied the first time they are filed. These denials are mainly due to late reporting and a lack of supporting documentation.
At Abel Law Firm, we'll help you assemble the documents needed to support your claim. Work schedules, medical reports, and affidavits from your supervisor and employer are all needed and must be submitted according to a strict schedule. We can make sure that nothing gets missed or overlooked.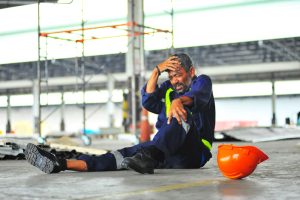 Contact Us
When it's time to negotiate with your employer's workers' compensation insurance company and their attorneys, you should have an equally knowledgeable attorney protecting and negotiating your rights. Let our attorneys fight for the compensation you deserve. Call the Oklahoma City personal injury lawyers of Abel Law Firm at (405) 239-7046 to discuss your workers' compensation insurance case today. Whether your injury just happened or you've already filed your claim and have questions, we can help.