When Is Mediation Not a Good Idea?
Posted on Saturday, October 22nd, 2022 at 7:16 pm
An overwhelming majority of personal injury cases in Oklahoma never see a courtroom, and the power of mediation is one reason why. However, mediation is not the end-all, be-all solution to resolve cases. Your lawyer may determine that other options may give you a better chance at winning maximal, fair compensation for your injuries and losses. Keep reading to learn about some situations where entering or continuing mediation may not be a good idea.
Your Ideal Settlement and Their Offers Differ Too Much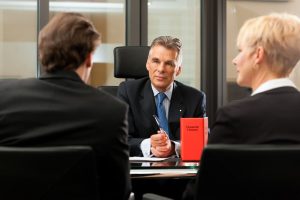 If your desired settlement and the defense's offers don't differ much, you'll be in an excellent position to work together and possibly enter an agreement during mediation. In practice, however, the difference will often be more substantial.
Even if the evidence shows their customer's liability, insurance defense teams can argue that it does not warrant the compensation you seek. A defense attorney may think a settlement offer you make is fair, but their supervisor may have a different opinion and order them to continue with a lower offer. In this situation, mediation may take additional effort and compromise, and your lawyer could decide that pursuing other options may lead to a better outcome.
The Insurance Adjuster or Defense Team Does Not Act Constructively
The nature of mediation requires both parties to act in good faith from the beginning of the process. Unfortunately, not every insurance company will negotiate in good faith, and not every defense team will behave constructively and professionally in a mediation environment.
Scenarios where your attorney might avoid or stop mediation include:
The defense attorney makes ultimatums (for example, "take this offer, or the mediation ends.")
The insurer makes lowball offers after you establish clear evidence pointing to the defendant's liability.
The defense attorney or insurance adjuster uses manipulative tactics to try to provoke you.
Your attorney determines that the defense team is not interested in continuing discussions.
The Defendant is Not Cooperative
Sometimes, the defendant themselves will accompany their insurance company's representatives to a mediation. If a defendant acts disrespectfully and distracts the other parties in the mediation, your lawyer may determine that continuing with the session would not be productive. Examples include:
Making outbursts
Interrupting others
Displaying disinterest or apathy toward the mediation process
Accusing you of acting in bad faith
Makes rash statements against their attorney's advice
In this scenario, one side may reach out to the other to continue negotiations outside mediation. Emotions can run high in a personal injury case, and it may be more productive to make and consider settlement offers when both sides are not in the same place.
There are Significant Disagreements on the Evidence
If you and the insurance company disagree significantly on the facts of the case, they may not wish to enter mediation. Even if you are already in mediation under this scenario, arriving at a fair offer will be challenging. Your lawyer may decide that continuing would cost more time, money, and effort than simply pursuing a different option.
Alternatives to Mediation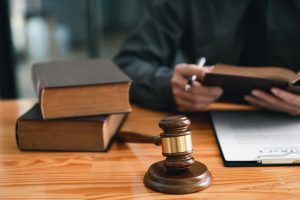 If your lawyer decides mediation is not ideal, they will determine which alternative gives you the best odds of success. They may recommend:
Continuing with discovery – Settlement negotiations can continue during the discovery phase. Your lawyer may make new requests for production or admission, submit interrogatories to the defense, or depose additional witnesses. As discovery progresses, disagreements among both sides may resolve, improving your odds of success in future remediation sessions.
Pursuing binding arbitration – Arbitration occurs outside the court system. Both sides will present their evidence to a third-party arbiter. Unlike a trial, the parties can mutually select the arbiter, and the proceedings are entirely private. The arbiter's final decision is legally binding and resolves your case.
Pursuing non-binding arbitration – Non-binding arbitration follows the same procedures as binding arbitration. However, if you are unsatisfied with the arbiter's decision, you still reserve your right to proceed with a trial.
Pursue a trial – If your lawyer deems none of the above options would be ideal, they may let your lawsuit proceed to trial.
Contact an Oklahoma City Personal Injury Lawyer
The Oklahoma City personal injury attorneys of Abel Law Firm can fight for you in negotiations, arbitration, mediation, or trials. Our team's goal is to pursue maximum fair compensation for your injuries and losses after an accident that wasn't your fault changes your life. Contact us at (405) 239-7046 for a free case review.
Related Posts: